Farm Fresh at MUJI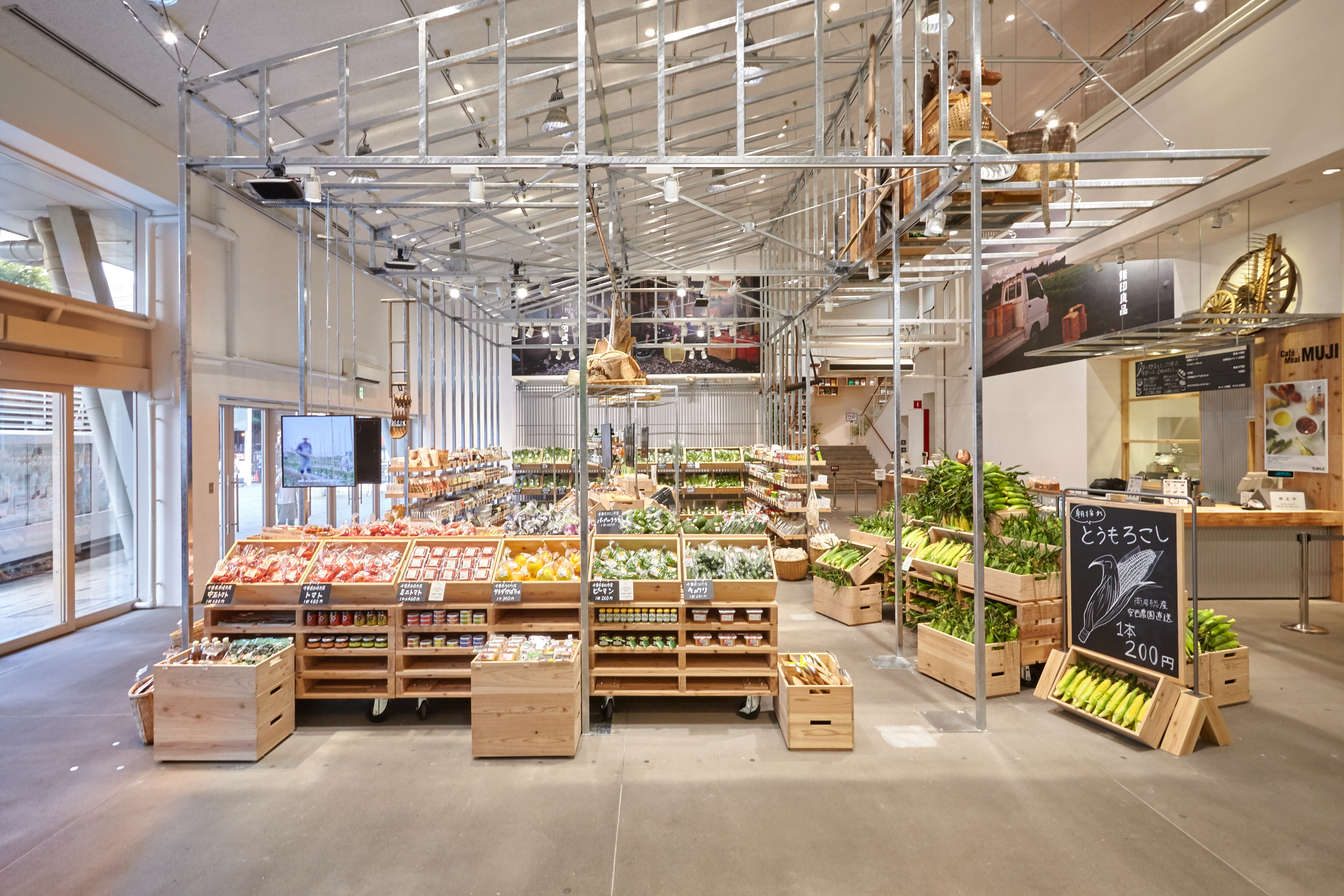 When we heard about the launch of Muji grocery in Tokyo last June, we immediately put that on our bucket list for our next trip. Last month we finally visited the newly renovated space of Muji's flagship store in the Ginza area. Considered an expansion, the new grocery section, a first of its kind, occupied the ground floor of their flagship building which was previously a Loft store. Our favorite homeware brand knows how to keep reinventing themselves by coming up with new concepts. This time they have thought more about 'food' as it is the most fundamental and indispensable aspect of our lives.
To Muji, because of the busy lifestyle, city dwellers have become far removed from the fields, farms and fisheries where food is grown and produced. They have no idea where the food they consume is from. The goal of the vegetable and fruit market at this location is to offer an opportunity for Muji's customers to learn more of the relationship with food and where the food is produced. They will know even the land where the sea salt is cultivated. The offerings include organic seasonal fruits and vegetables neatly displayed by category in a Muji way, and about 300 curated basic grocery items. Fresh vegetables come directly from farmers who avoid or minimize the use of chemical pesticides or fertilizers. Each produce comes with a note how to appropriately prepare or consume them.
We sampled some Fuji apples a local farmer offered while we shopped there and thought it was the sweetest and crunchiest we had ever tasted. We brought back some fresh corn, soy sauce and good quality green teas. There is a definite feel good factor inherent in supporting farmers.
In addition, there are freshly baked breads and coffee at Cafe&Meal MUJI on the second floor for those who want to take a break after shopping. The homemade soup served at the cafe features the seasonal vegetables sold in the store.
While there, don't miss the cool Muji Hut which we featured in our Fall issue.