Fighting Plastic Waste, One Bottle at a Time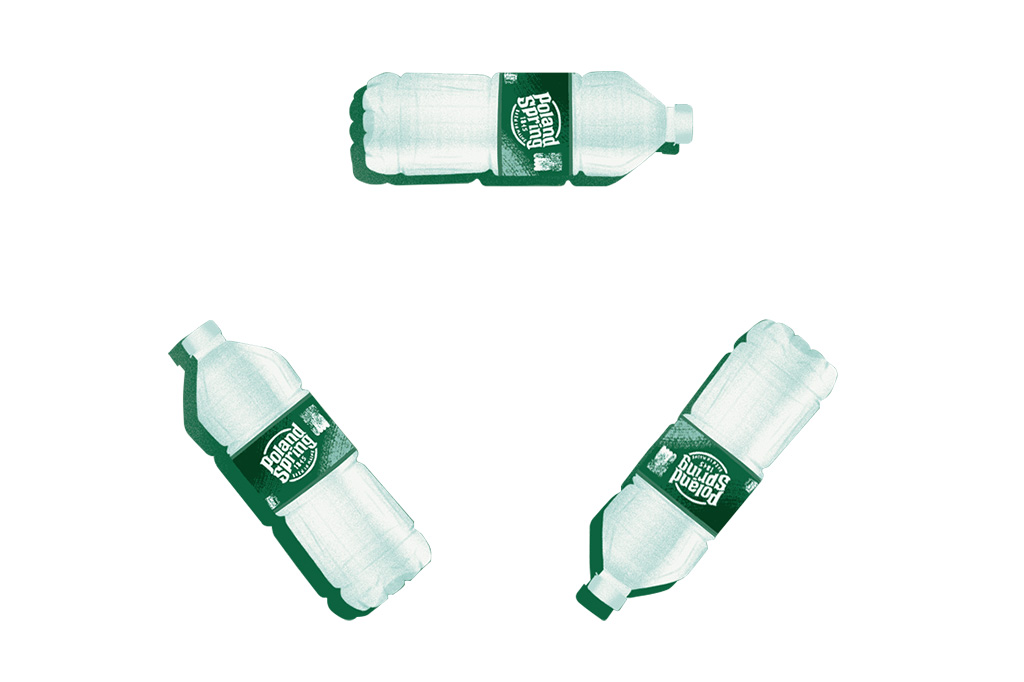 Text by Teerin Julsawad
Approximately 1,000 people in the United States open a bottle of water every single second. And each day, more than 60 million plastic water bottles are discarded — most of them ending up in landfills or as litter on the streets and waterways. Poland Spring, a brand of bottled water produced in Poland, Maine, is trying to combat plastic water bottle pollution, one bottle at a time.
The MadeBetter campaign, part of Poland Spring's larger sustainability initiative, is a pledge to use 100 percent recycled plastic across all still water bottles (under 1 gallon in size, labels and caps excluded) by 2022. According to Poland Spring, there are already a number of their water bottle sizes produced from recycled plastic. The intention is to create a "fully circular economy" where plastic can be recycled and repurposed over and over again in bottles, thereby reducing plastic use and pollution in general.
Poland Spring's move comes in the wake of growing concerns about plastic pollution and increased interest and engagement in efforts for environmental conservation. And as the bottled water industry continues to face heavy criticism and opposition over plastic use, Poland Spring's transition to recycled containers — albeit not entirely — is surely a welcome development.
As one of the best-selling bottled water brands in the U.S. and one of the largest bottled water companies in the world, Poland Spring's efforts are leading the way among big players in the industry. It plans to be the first major bottled water brand to completely transition its packaging to recycled polyethylene terephthalate plastic (rPET) across its water portfolio. And last year, Poland Spring partnered with a team at the University of Maine to assess biomaterial technologies in order to find and develop sustainable packaging solutions.
Among the other notable initiatives being implemented include: adding How2Recycle labels to all packaging to inform consumers how to recycle, supporting organizations like the Closed Loop Fund in an effort to boost recycling rates in the country and participating in water donations and emergency relief efforts.
Indeed, it is no secret that Poland Spring's parent company Nestlé Waters North America (a former business unit of Nestlé Waters) has been the subject of controversy at times. (Since the recent acquisition of Nestlé Waters North America in April, the company changed its name to BlueTriton Brands.) But as one of the main industry leaders, Poland's Spring move is arguably a step in the right direction.
At the end of the day, using recycled plastics will contribute to conservation efforts. Still, there are still ways to go before truly sustainable solutions for the bottled water industry can be achieved. It is ultimately a global effort that requires the cooperation of all stakeholders — consumers, businesses and government entities alike — in order to create a better tomorrow.
@POLANDSPRINGWTR