Finding Our Classical Oasis in the City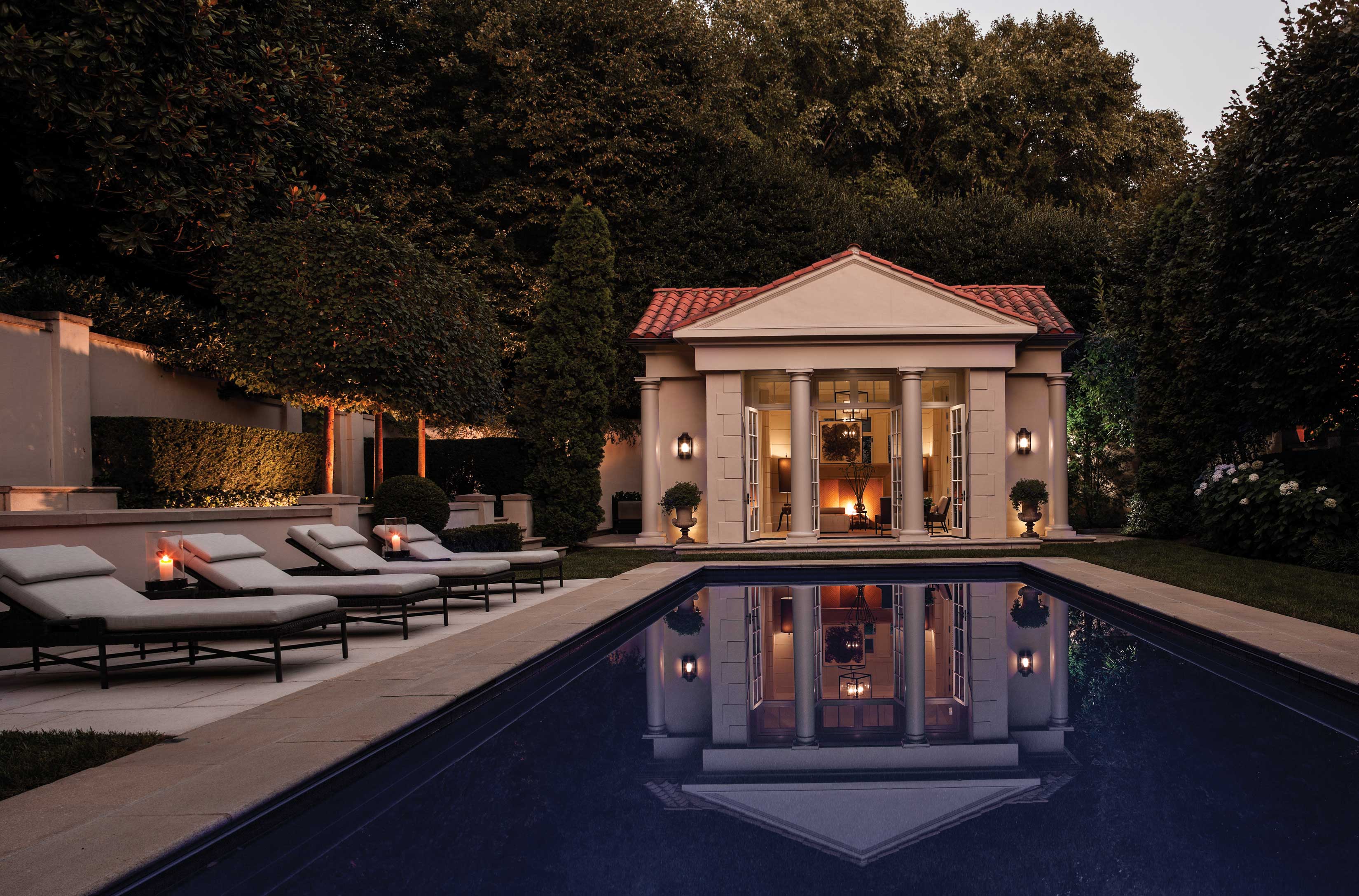 My partner and I had been living in the same home for twenty years. It was a charming gatehouse located in the center of Georgetown — a small Italianate two-bedroom cottage surrounded by stucco walls and a storybook garden. But we were ready to find a house that would allow us more space to enjoy the company of visiting family and out of town friends.
My instructions to the real estate agent were firm: we did not want the responsibilities of a large garden, and a pool was absolutely out of the question. For over two years, after looking at a number of nice properties, nothing matched the romantic charm of our tiny cottage.
One day, we received a call from our very patient real estate agent. She gave us an address and we immediately drove to see it. The house was just ten years old, with a simple and well-proportioned façade, and much more property than we wanted to take on. Nothing about it was pushing my romantic button. Reluctantly we entered the house, convinced this was just another fruitless house tour. As I peered out of the small windows of a dark living room to the garden and pool, all of my former demands of no pool and no large garden were forgotten.
My imagination soared. I felt that this house could provide us with the privacy of our Georgetown cottage while being an opportunity to work with a bigger volume of space and exercise my love for modern classical style.
It took eighteen months to recombine rooms to offer larger, more open spaces, and we installed larger windows to fill the house with light and focus the attention of the entertaining spaces toward the pool and bring the garden in.
My goal was to simplify the house and reduce its formality. I wanted a modern house that would maintain a connection to classical ideas and be full of light and air, a home that I had imagined on that first reluctant visit.
It turned out to be a home that affords us a private oasis in the middle of the city.
Text by Thomas Pheasant
Photos by Durston Saylor