Fit for a Queen (Or King)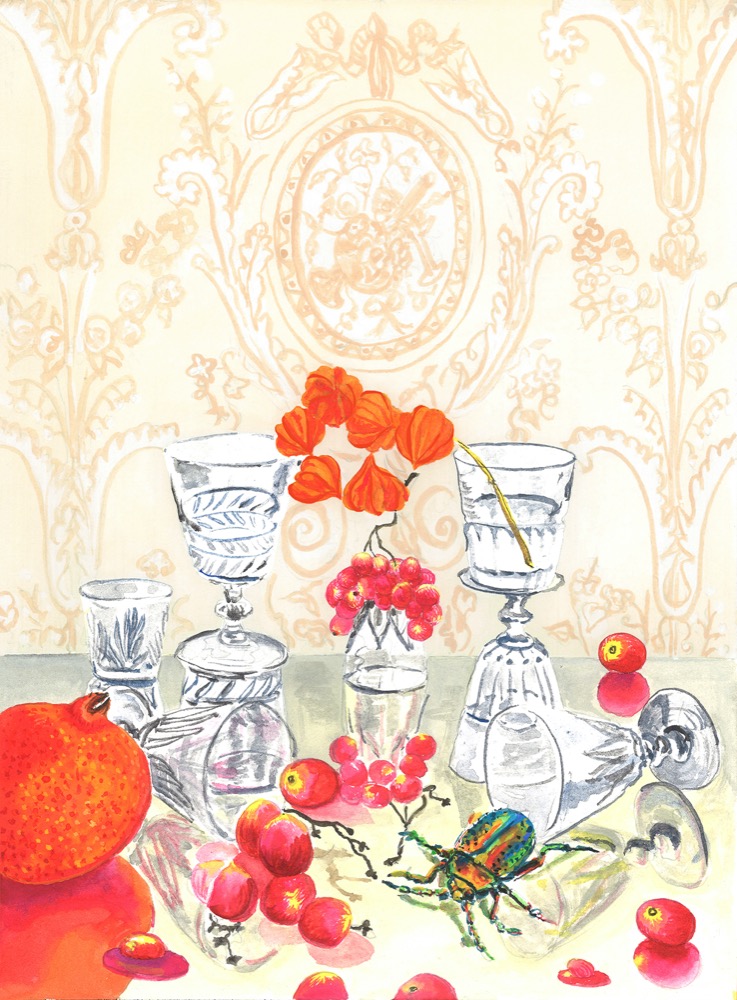 Text by Shada Vijitkasemkij
THIS COLLECTION PAYS HOMAGE TO THE BRAND'S STRONG TIES TO THE FRENCH ROYALS.
Established in 1586 in the French forest of Moselle, the Müntzal Glassworks — or better known today as Cristallerie Royale de Saint-Louis (Saint-Louis Crystal) — has been perfecting the art of hand-made, mouth-blown glass creations for more than 436 years. The signature clarity, density and sonorous luminosity in each Saint-Louis piece are unrivaled, as they illustrate and encompass the rich history and craftsmanship of the brand. Four centuries later, Saint-Louis continues to feature the skills and vision of modern influential designers to open the way to new uses for crystal and glassware, incorporating notable stylistic concepts from the 20th century such as Art Deco and Art Noveau. Designers such as Paul Nicolas, Jean Luce and Hervé van der Straeten have all had their hand in working with the brand to create contemporary and inspiring pieces that helped enrich the extensive history of the brand. With such a prestigious name and legacy, the brand may have changed hands throughout its lifetime, but its values and quality remain untouched and unchanged.
The brand's newest collection, Kings' and Queens' Hall, pays homage to the brand's strong ties to the French royals during the 18th century. In 1767 Versailles, King Louis XV signed the patent letter that appointed Saint-Louis Crystal as the royal manufacturer of glassware. The collection serves as a testament to the strong bond between the two houses, as it offers a tribute to the four kings and queens of France who have made a mark on Versailles: Maria Theresa of Austria, Marie Leszczynska, Marie-Antoinette of Austria, Maria Amalia of Naples and Sicily, Louis XIV, Louis XV, Louis XVI and Louis-Philippe.
The four Queens, represented by four different crystal stemware glasses, are honored through intricate beveled cut designs carefully engraved into the crystal-clear glass, with the addition of the royal monogram of each queen and the Palace of Versailles x Saint-Louis seal symbolizing the renewed bond. The kings are represented by four crystal tumbler glasses featuring different beveled cut designs, with inspiration drawing directly from distinct characteristics and the decorative styles in fashion under their reigns. The glasses are short and sturdy, allowing for optimal ergonomics for use with water or wine. In a range of sizes, the pieces form a crown when viewed from above for a royal pas de deaux. With the aim to reinvent a royal table when used in unison, this collection marvelously outlines the full array of Saint-Louis' expertise.