For the Aspiring Bond Villain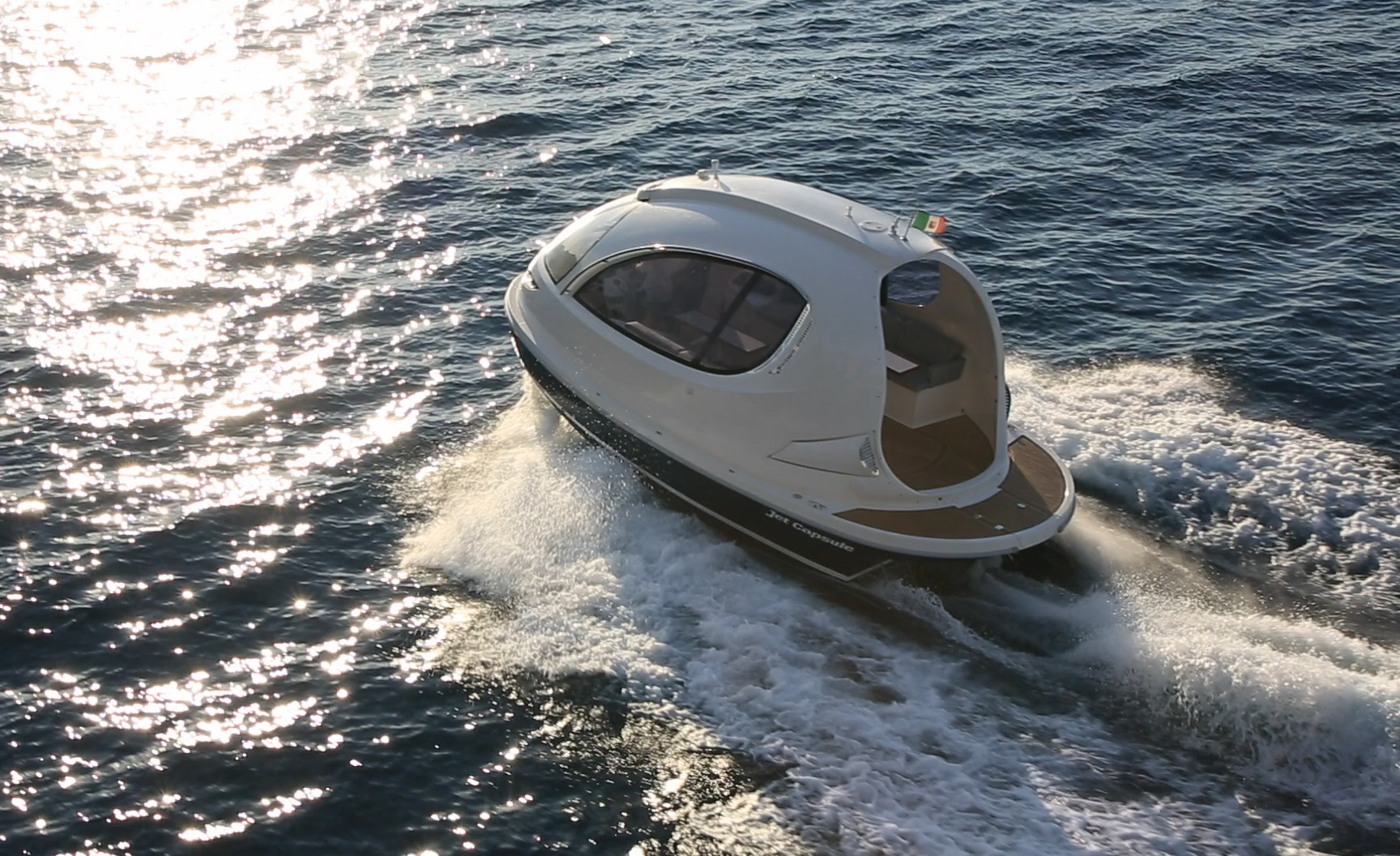 Text by Sarah Poff
Most of us will never afford the mega-yacht of our dreams, but for those times when you need to get ashore in style, this Jet Capsule has you covered.
A watercraft with character, the Jet Capsule is a bespoke private jet of the water, and although not technically a yacht, it sure packs an ultra-luxurious nautical Italian lifestyle into a much smaller, more maneuverable solution.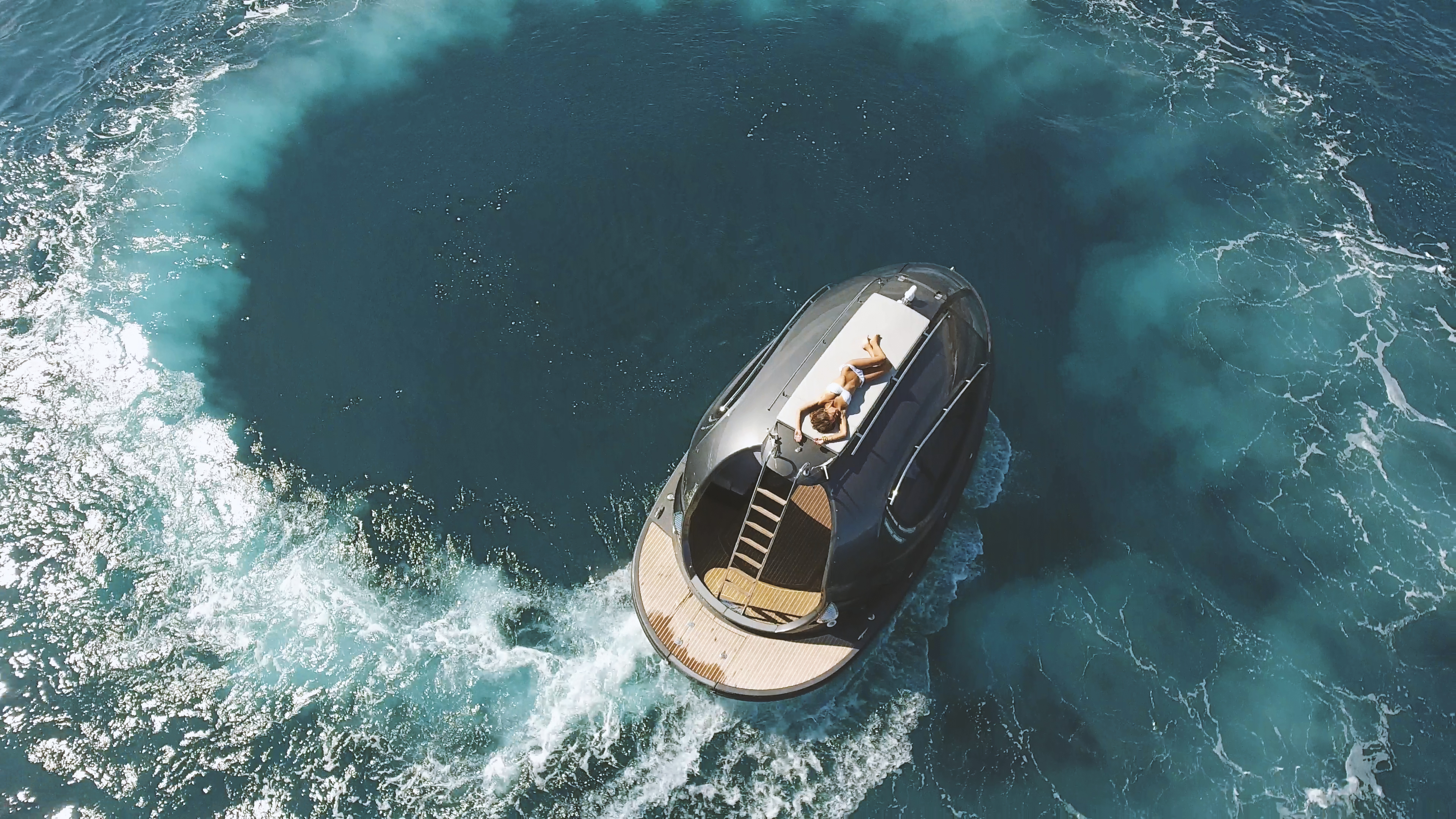 The egg-shaped vessel, designed by Italian engineer, Pierpaolo Lazzarini, measures in at just 7.6 meters long and 3.5 meters wide. It is equipped with high-tech hydro jet propulsion systems, a 70-percent carbon fiber shell, and a 740-bph diesel engine worth $65,000 to allow you to hit speeds of up to 35 knots or 40 mph.
Of course, the pod can be accessorized to your desire, fit with seating capacity to accommodate up to eight people, transformable bed solutions, a fully equipped kitchen, photochromic windows, a diving platform, or kept minimal for maximum space. Those interested in something more purpose-specific can opt for a militarized model with a bulletproof body and windows as well as one intended for emergency services.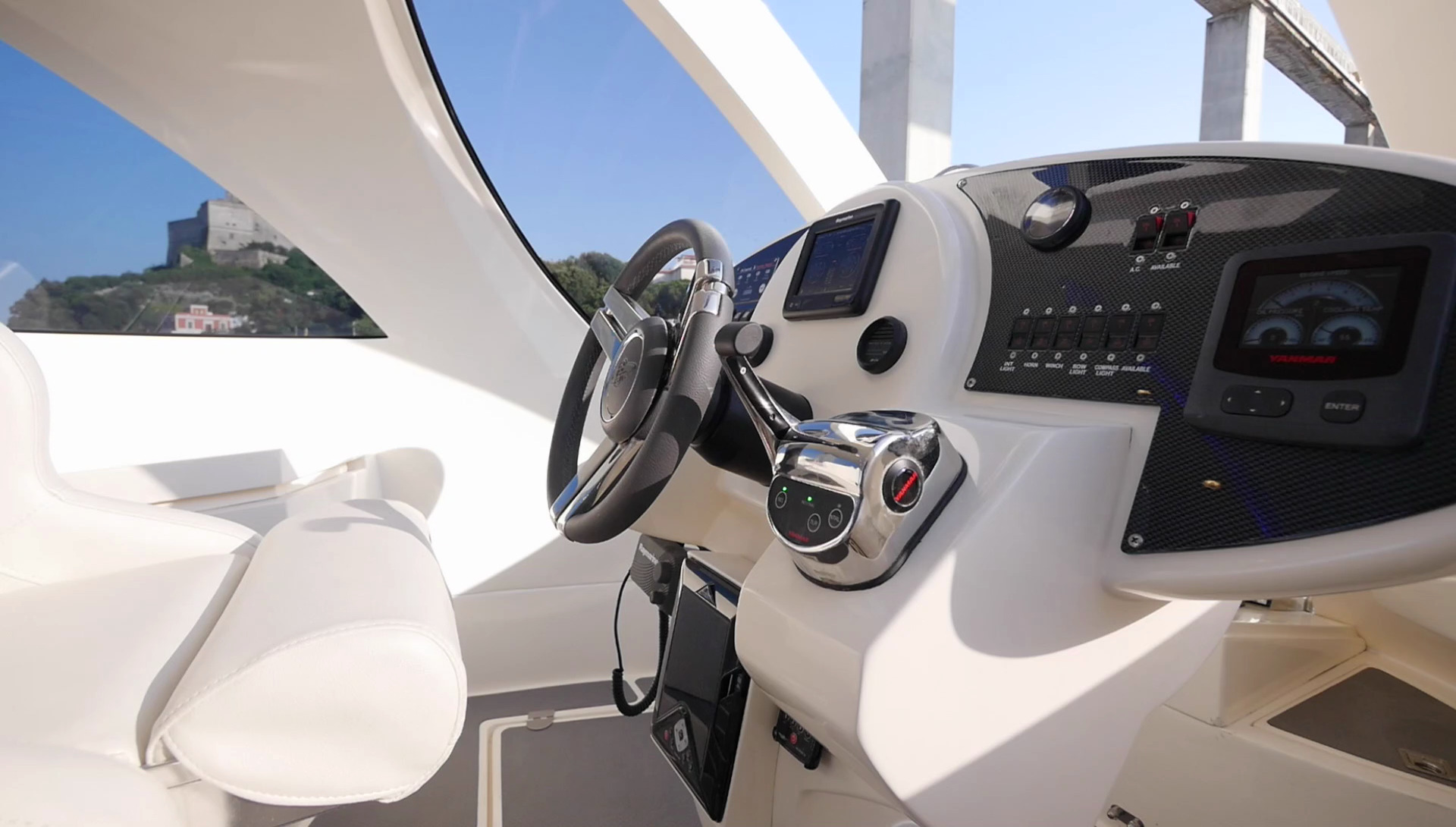 Reinventing vehicles of the water is nothing new for Lazzarini, who is also developing a futuristic project to build a self-sustainable floating city of modular pyramid hotels inspired by Mayan architecture and Japanese temples by 2022.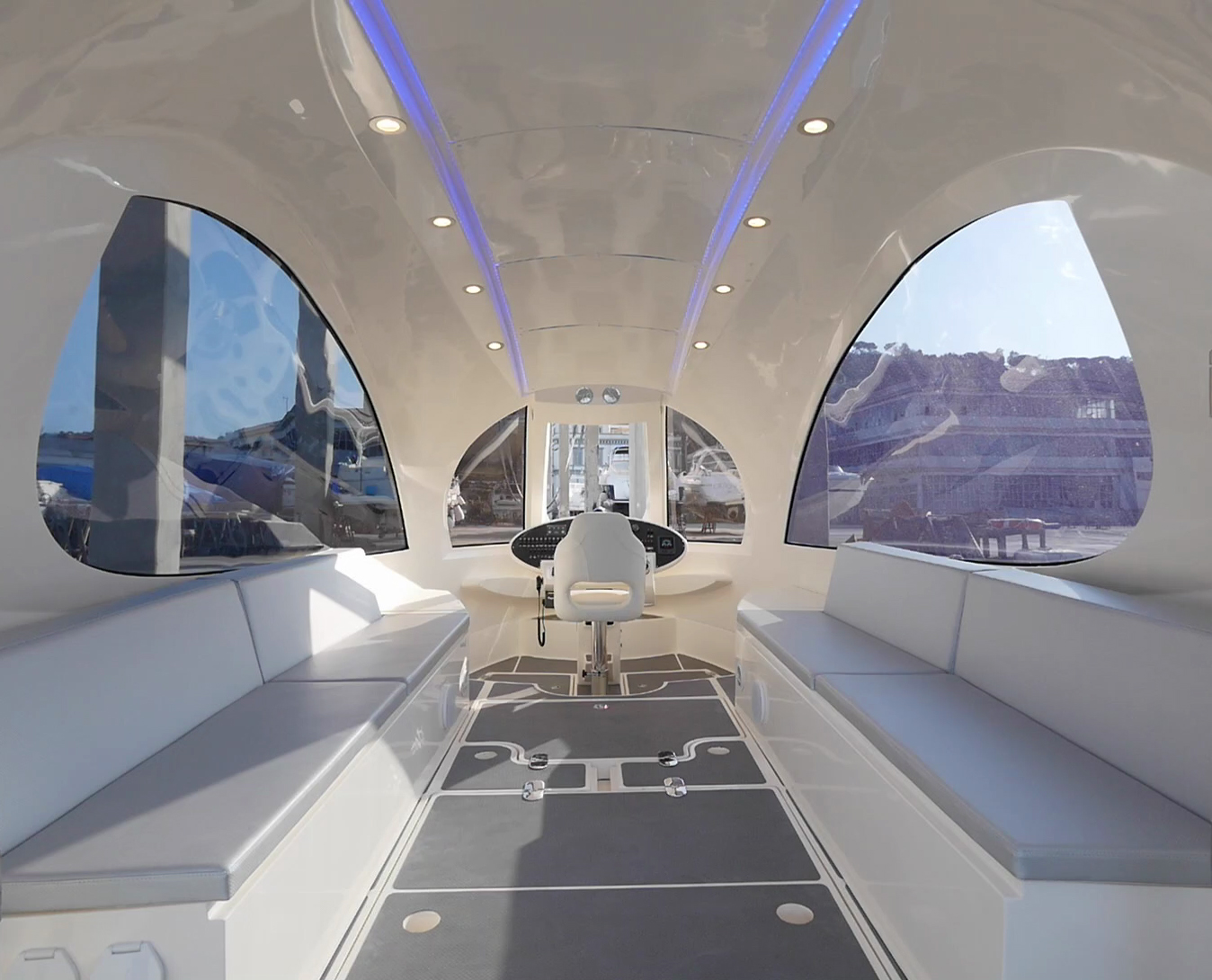 Get whisked away with seven of your closest friends for an all-day capsule party at a starting price of $229,000.
All Jet Capsule boats are made to order from a Naples shipyard. Orders can be expected to be fulfilled within six months.