Green Wardrobe for the Mister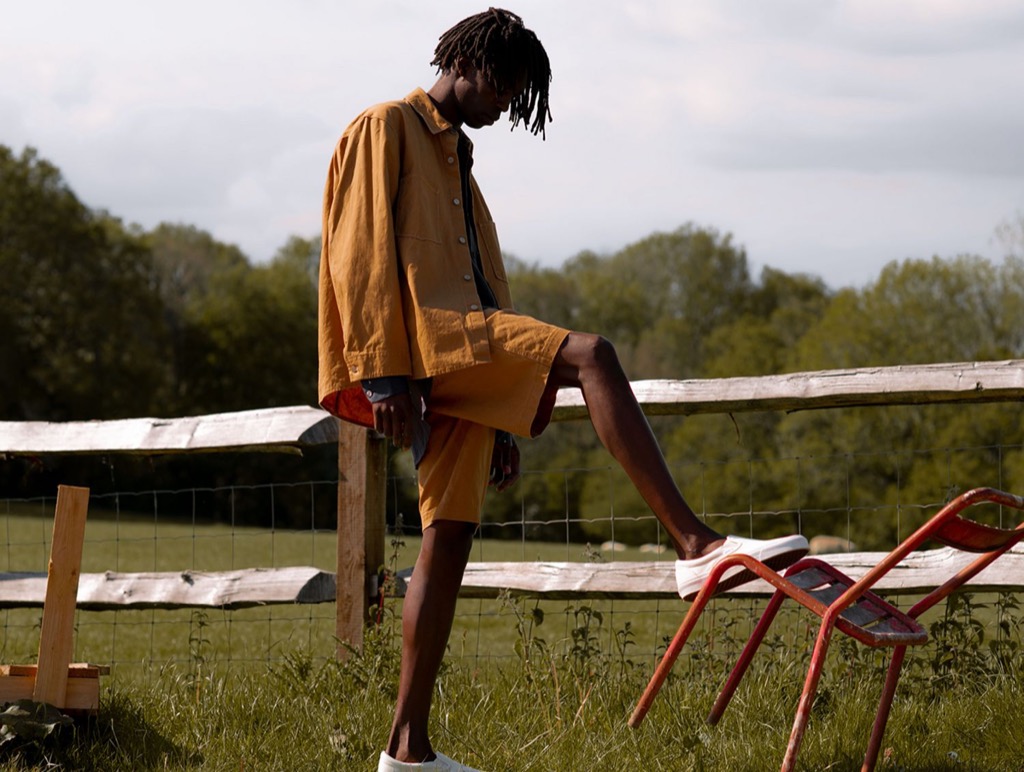 Texted by Teerin Julsawad
LUXURY IS NO LONGER JUST ABOUT HAVING
AN EXPENSIVE WARDROBE AND MATCHING
DESIGNER HANDBAGS.
Being aware of what we buy and where it comes from is vital. That is why Mr Porter — the luxury menswear site — is launching Small World, a multi-brand collection that celebrates the very best makers, producers and artisans around the world. Small World champions sustainability and values of craft on a micro level, requiring each brand to complete a series of assessments and each product to meet one or more of their guiding principles, according to Mr Porter's newly launched "Craftsmanship Code" concept.
The "Craftsmanship Code" initiative spotlights products made by brands who pursue sustainable business models and environmental initiatives that positively impact communities. It means that each brand's ethos and its production processes must place human, animal and environmental welfare at the forefront.
To qualify for the label, products must either: involve artisans practicing traditional techniques to preserve centuries-old knowledge and skills; use low-impact materials to reduce environmental impact; utilize innovative materials, processes and technologies to create eco-efficient products or reduce pollution; directly benefit local communities by developing skills and creating jobs through materials and manufacturing processes; be built to last and designed to be repaired or recycled; or respect widely recognized industry standards for animal care.
In its debut collection, Small World features 33 brands that are characterized by their origins, skilled workmanship, support of local artisans and/or use of low-impact, recycled materials. Sixteen of these brands are entirely new to Mr Porter. The current offering includes 338 products, including ready-to-wear, footwear, accessories, luxury watches, grooming and homeware, 184 of which are exclusives to the site.
Every single component of each product is celebrated — from the hand-picked cloth and leather to the thread used for each buttonhole. The collection of eco-friendly apparel and accessories includes brands from all around the world "from Tibet to Bali, Japan to the UK."
Each brand has its own sets of unique challenges, goals and stories. The New York-based Double Eleven utilizes reused and recycled military textiles in their designs. There are others that weave recycled plastic waste into furniture and accessories.
"The launch, along with the 'Craftsmanship Code,' is very much in line with our 10th anniversary focuses of discovery, inclusivity, craftsmanship and community, and we aimed to seek out and spotlight distinct product stories from some of our more established global brands through to nurturing smaller artisanal partners that are creating world-class product in time-honored ways," Sam Kershaw, Buying Director at Mr Porter, said in a statement.
With the recent development of the fashion industry, consumers' preferences are shifting away from mass-produced clothing to well-made, often artisanal products. In general, consumers are more willing to pay a premium for responsibly made fashion. In addition to empowering individuals to make choices that better their lives, this enables brands to become more environmentally aware, accountable and involved in their communities.
Mr Porter's Small World capsule challenges brands and individuals alike to be conscious about the ways in which the products we use are made and consumed, the cultures and history that surround those items and how ethical fashion plays a vital role in our lives.
Perhaps luxury is no longer just about having an expensive wardrobe and matching designer handbags with ritzy clothes. Maybe luxury means being responsible, and ensuring that our purchases won't harm the environment or contribute to an industry rife with sweatshops and low wages. In many ways, Mr Porter is providing a solution for those who want to shop consciously, to buy items that are trendy and of high quality while making a positive impact on the world at the same time. It is for those who want to support a sector that is devoted to creating an ecologically sustainable future.