House of Speculoos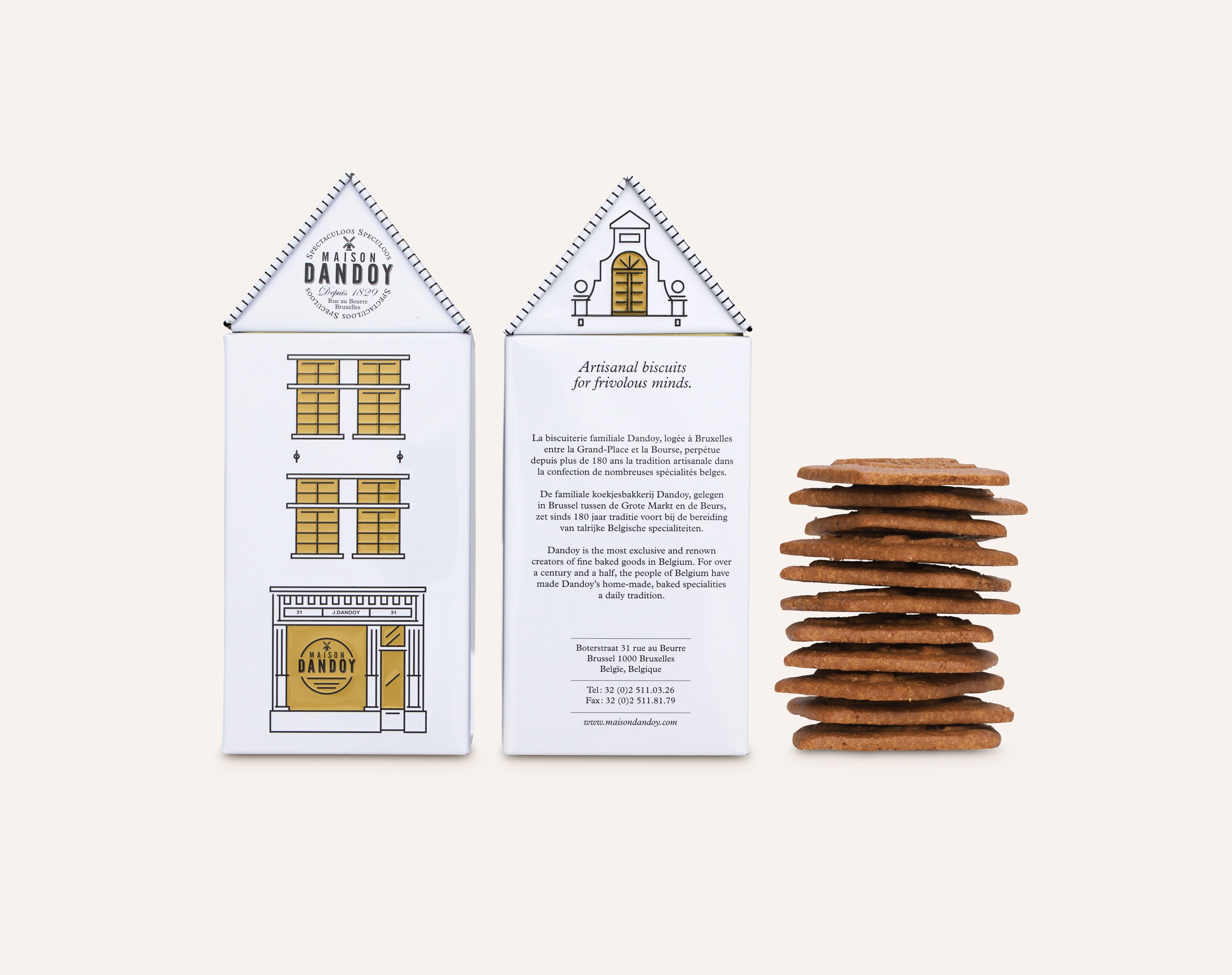 Readers of this journal know from issues past that we do have a thing for Speculoos spread, the Nutella of the north that was accidentally stumbled upon by a very clever housewife. As is fitting when in Belgium, we were keen to see what the locals thought of it and whether there were any special finds out there. During our tour at the Kanaal by the lovely Laure Decock, she told us that we must visit Maison Dandoy who is well known for making the original speculoos cookies.
According to Belgian tradition, speculoos cookies are a tasty reward for good children during the celebration of Saint Nicholas on December 6th. Ever since I discovered this sweet treat, I have been hooked and often buy them when traveling in Europe. We usually pick up the supermarket variety Lotus cookies, which are already quite good. This time was bound to be different because Maison Dandoy makes their speculoos fresh daily with only natural ingredients in the same way the founder Jean-Baptise Dandoy cared and crafted them when he first opened his shop in Brussels in 1829. Thirty years later, he moved to rue au Beurre or Butter Street where he taught his son Philippe how to make the biscuits. Legend has it, several times a week, two very discreet men came to the shop to buy only crushed speculoos. Later, they finally revealed that the treats were for the King Leopold as Queen Astrid did not want him to consume sugar so he hid them at the bottom of his jacket pockets before going hunting.
Maison Dandoy had a difficult first half of the 20th Century as it was war time in Belgium, not a time for enjoying crunchy biscuits. They became a guilty pleasure while flour stocks were rationed. In 1948, business picked up again when Valère Rombouts-Dandoy, the fourth-generation decided to start making all their specialties again. He had waited 3 years until the butter and sugar that met his standards became available again on the market. During the 1970s, Jean Rombouts-Dandoy, Valère's son turned downed a NASA job offer to carry on the family tradition and created new biscuits.
The seventh generation has been running the business and launched a makeover in 2012 embracing a more modern look for both boutiques and packaging while not touching all the recipes handed down from their great-great-great-grandfather. They are still committed to making them with real butter, brown sugar and handcrafted wooden moulds.
The Dandoy speculoos biscuits come with cloves and cinnamon, with vanilla or coated with handmade milk or dark chocolate. They also offer a variety of baked goods. My favorites are pain d'amandes or almond biscuits and brioche bread which goes well with jam or speculoos spread. Another one is the Pavé de Bruxelles which is a pastry puff cake decorated with a cherry and filled with crushed almonds and has hints of apricot and orange. It is best when served warm with a scoop of vanilla ice cream.