Immaculate AERIN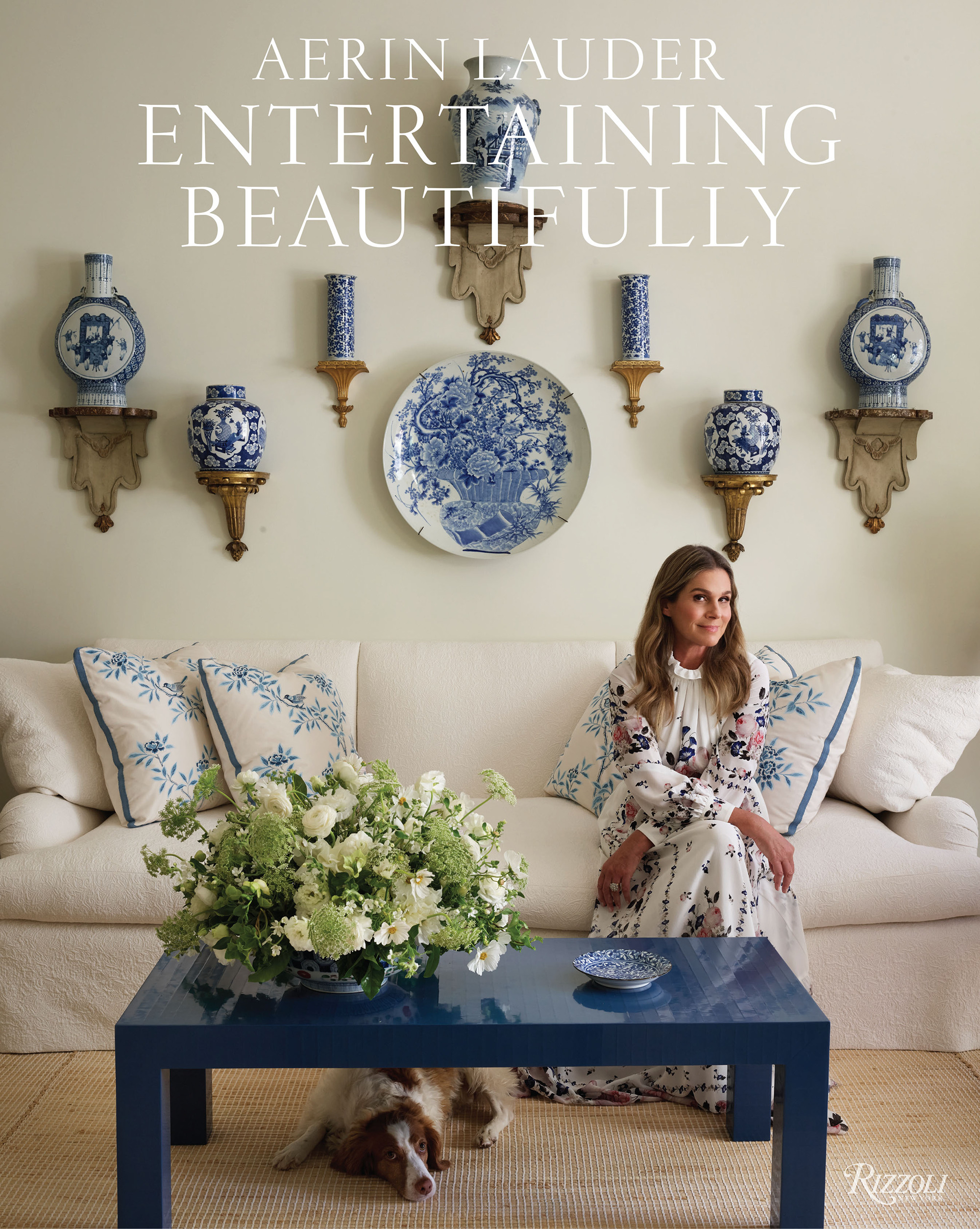 Text by Raveewan Bencharit
Born into a family whose business revolves around beauty, Aerin Lauder was constantly surrounded by glamor growing up. Today, she is the creative director at her grandmother Estée Lauder's multinational cosmetics company and the founder of her own lifestyle brand AERIN. It comes as no surprise then that Lauder's name makes an appearance on some of the most coveted guest lists, and that the New York tastemaker is known for hosting the most fabulous celebrations with her personal style that combines luxury and ease.
This year, Lauder is launching her own book, "Entertaining Beautifully", a cheat sheet on how to entertain and host with beauty and style. Through the chapters—which cover everything from gorgeous table settings to scrumptious menus—Lauder shares with her readers her take on more than 20 celebrations, including white winter parties and lobster-roll picnics. Categorized by season, she pens down her learned tips and tricks that will make entertaining feel like an easy breeze. Readers will also get a glimpse of Lauder's fabulous life as she recalls her grandmother's legendary soirées and the importance of enjoying yourself and the company you keep.
We chat with the famed hostess about her new book and what it means to entertain beautifully.
THANK YOU SO MUCH FOR MAKING TIME TO TALK TO US DURING YOUR QUARANTINE! LET'S START WITH HOW "ENTERTAINING BEAUTIFULLY" FIRST CAME TO BE.
At an early age, I learned that any occasion can be beautiful if you take the time. From milestone events to everyday moments, attention to detail has always been very important to me. I wanted to share my secrets, tips and ideas for entertaining at home. Whether it's a cup of tea for yourself or a more formal gathering of family and friends, every occasion can be special in its own way.
With this book, I hope that readers are able to approach entertaining with a new perspective. Every occasion doesn't have to be serious and over-the-top. A casual dinner in the kitchen can be just as tasteful and meaningful as a formal gathering.
WHAT DO YOU THINK IS THE MOST IMPORTANT TAKEAWAY FROM YOUR BOOK?
I always say that as a hostess, it is most important to relax and enjoy yourself. Guests will follow your lead.
OUT OF ALL THE CELEBRATIONS YOU WROTE ABOUT, WHICH IS YOUR FAVORITE?
It's hard to pick a favorite, but my wedding will always stand out in my mind. It was my first experience really hosting my own event and having the opportunity to pay such close attention to each and every detail. Although my mother did guide many of my decisions along the way, it ended up being the most beautiful evening. To this day, I wouldn't change anything about it.
Also my family has always loved celebrating birthdays together. No matter the age or the family member, we celebrate with sweets, decorations, presents and most importantly cake for breakfast.
YOUR GRANDMOTHER ESTÉE LAUDER IS KNOWN FOR THROWING LEGENDARY SOIRÉES BACK IN HER DAY. WHAT MADE HER PARTIES SO MEMORABLE?
I will always remember Estée's extreme attention to detail and her elaborate entertaining style. She was the most amazing hostess and each of her events was completely glamorous. She used to create special menus and place cards and even leave a little gift at each place setting. One of my favorite memories though, has to be the guests that she would invite. Estée was always welcoming the most special people into her home. I have definitely inherited Estée's love of entertaining, but I do so with a modern twist, which is often a bit more easygoing and laid back.
WHEN IT COMES TO HOSTING PARTIES, WHAT ARE YOU MOST KNOWN FOR?
I like to entertain with a sense of easy elegance, which is something that guests always remember. It's important to me that guests feel comfortable and are able to enjoy. Entertaining is all about simple joys – great company, interesting conversation and delicious food.
DESCRIBE YOUR PERFECT NIGHT.
A night at home with family and close friends.
IT'S NOT AERIN'S PARTY WITHOUT…
Fresh flowers and delicious food.