In Conversation with Gregg Buchbinder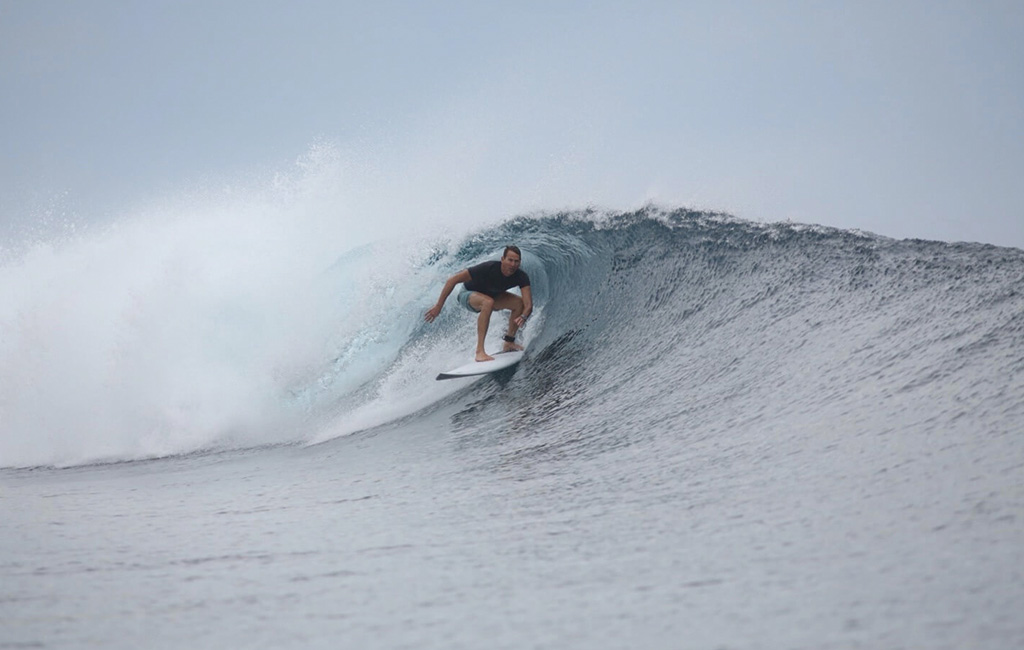 Text by Uracha Chaiyapinunt
"FOR ME PERSONALLY, MY PASSION FOR THE ENVIRONMENT STEMS FROM MY LOVE FOR NATURE … I SPEND A LOT OF TIME IN THE OCEAN."
— Gregg Buchbinder
One of the greenest companies that CHANINTR represents is without a doubt Emeco. Founded in the mid-20th century, sustainability has always been in the American furniture brand's DNA since conception. After all, the first chair that Emeco ever manufactured — the iconic 1006 Navy Chair — was made to withstand harsh sea conditions (and torpedoes!) inside the U.S. Navy's submarines during World War II. Fast forward to 2022 and Emeco's commitment to going green has only grown since. The brand has continued to launch numerous products with sustainability at the heart of everything they do — from the materials chosen to packaging, warehouse and delivery logistics.
We caught up with Emeco's chairman, Gregg Buchbinder, to talk about how far Emeco has come and his intentions for the company down the line.
CHANINTR: This might seem like an obvious question to ask, but what is driving Emeco's passion for the environment?
GREGG: Emeco was founded in 1944, making indestructible chairs for the U.S. Navy. Our very first chair, the 1006 Navy Chair, was made to last a lifetime using scrap aluminum. It's the standard we always measure ourselves against: "Begin with what's left over, turn it into what will last." For me personally, my passion for the environment stems from my love for nature. Growing up and living in Southern California, I spend a lot of time in the ocean. The early morning sunrise, pelicans dive-bombing minnows, and dolphins playing in the waves are great inspiration for our work at Emeco.
CHANINTR: As chairman, what are some of the proudest green moments you have witnessed in the company?
GREGG: I'm proud of how we always strive to improve. Sustainability is about problem solving. It's about setting the bar for yourself and having the patience and perseverance to get there — and then to keep going. Our product engineers work every day to make our products better, stronger and more sustainable. For example, in 2010, together with Coca-Cola, we launched the 111 Navy Chair that's made from waste plastic bottles. Over the next decade, we kept working on that material to improve it. Ten years later it's at a point where it can be 100 percent recycled without loss of strength. Meaning we can turn old chairs into new chairs, on and on. That led to the launch of our On & On collection with Barber & Osgerby in 2019, which is circular by design.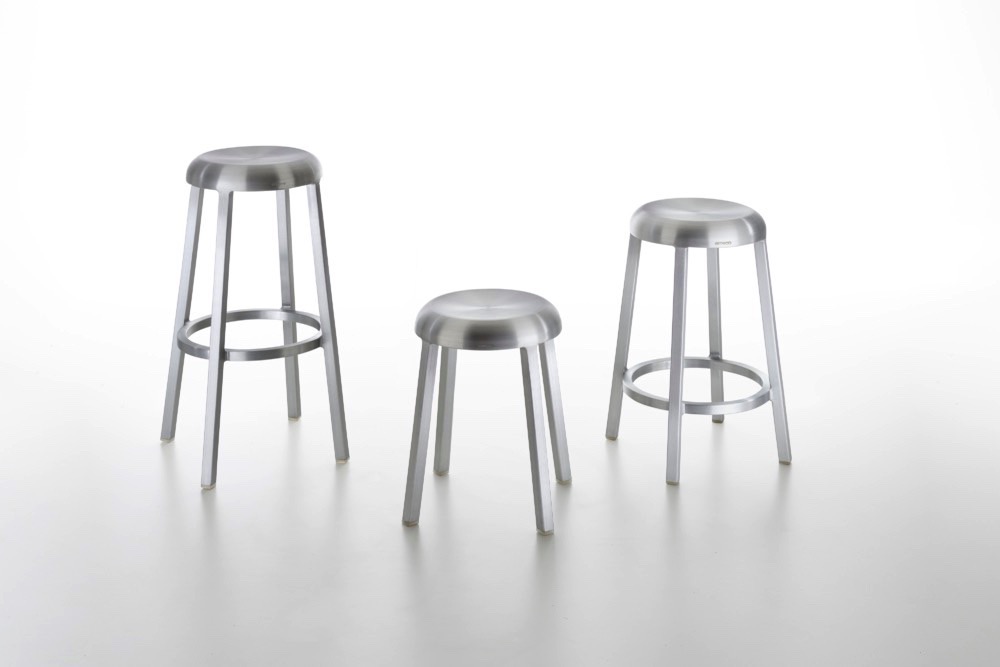 CHANINTR: Throughout your career in the furniture industry, what are some changes you have noticed surrounding furniture, design and the environment?
GREGG: Thankfully, there is a growing awareness that we need to make much smarter use of our planet's resources. Especially in the past few years, many companies have started looking at recycled materials and products for the circular economy, which is great. The design and furniture industry is creative at heart, so I'm hopeful that we are in a good position to explore and adopt sustainable solutions. It's the only way forward — it's on all of us to own our impact.
CHANINTR: Emeco is already a very green company. Is there anything else the brand plans on implementing or launching in the near future to further minimize the company's impact?
GREGG: It's true that we've been "making more with less" for close to 80 years. But there's always more to be done. A couple of years ago, we started measuring the carbon footprint of our products. Not only is it important for consumers to understand and be able to compare different products' impact, but it also helps us evaluate where our biggest impact is coming from and how to improve. Our stool, Za by Naoto Fukasawa, that we launched a year ago has the smallest carbon footprint (8.42kg CO2e) of any Emeco product to date. Moreover, it's made from recycled aluminum that is endlessly recyclable, and we guaran- tee it for life. That's owning our impact.
CHANINTR: We've talked about trends you've noticed in the furniture industry thus far. What about trends you predict you will see in the furniture industry in the upcoming years?
GREGG: I believe for all industries we will see higher quality products made to last, more products made for the circular economy, harvesting waste as the primary material, sold with take-back programs and repair services. And the oceans getting cleaner and cleaner.
Emeco is exclusively available at Chanintr Work.