Inside the Consulate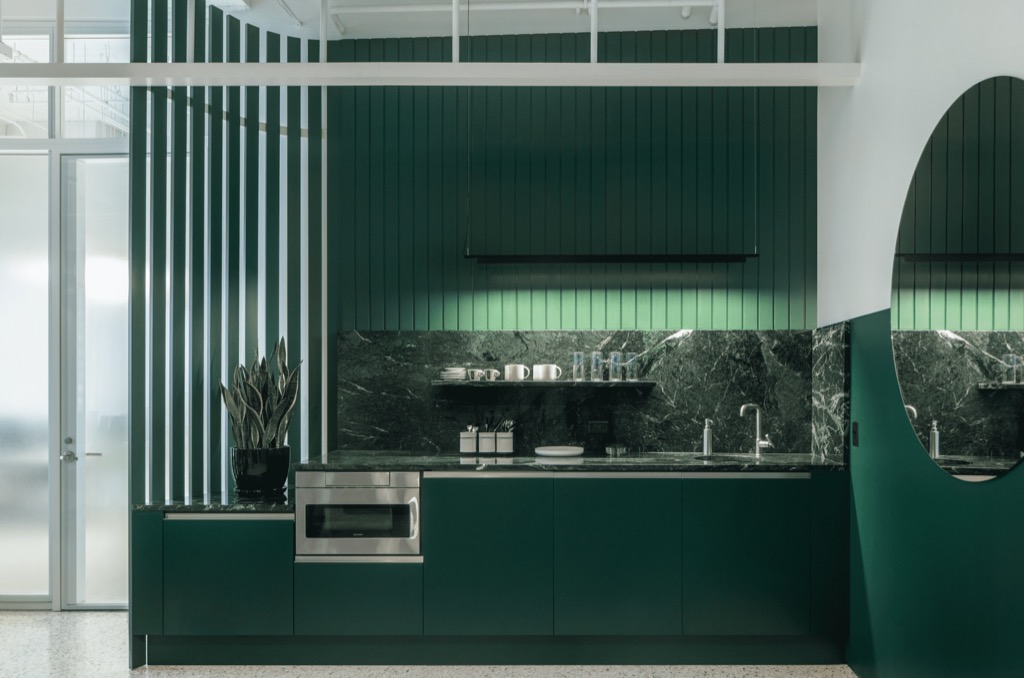 Texted by Teerin Julsawad
Switzerland is internationally renowned for its high-quality design and craftsmanship — a reputation that can be traced back to the country's roots. The Swiss Consulate in Chicago has partnered with Swiss firm HHF and Chicago-based Kwong Von Glinow to honor this legacy through a striking renovation of its 1,500 square feet space, located on the 38th floor of the city's iconic 100-story John Hancock Center. Chicago and Switzerland have a shared architectural history, and the collaborative project is a celebration of their heritage.
It was the late Otto Kolb, a Zürich-born modernist architect and designer who taught at the Illinois Institute of Technology, that served as an inspiration for both parties. The work of Kolb, who died in 1996, is an invaluable source of reference for both modern architecture and sustainability.
Specifically, the project draws direct parallels to Kolb's work by taking cues from his main residence, Villa Kolb, which is situated on a hilltop in Wermatswil, a village in Uster, Switzerland. Just like the Villa Kolb, the Swiss Consulate is characterized by a natural fluidity and organic geometry in its design. In both cases, rooms flow organically from one to another. By incorporating frosted glass into the enclosed offices and conference room, they add depth and natural light to the space and accentuate the connection between each area. Since the office space is small and only home to five employees, openness and a residential feel are key.
In another design inspiration, the architects arranged the office space around a "green core" — a wall of curved wooden slats and plants reminiscent of Villa Kolb's cylindrical fireplace. Sitting adjacent to the entrance, conference room and workspaces, it acts as a "soft division" and mediator between the social and working areas within the consulate. To reflect how kitchens are traditionally used in the home as places of daily interaction between family members, the "green core" incorporates a social kitchenette and lounge area. Green is a recurring hue in this area — from potted plants to the green marble backsplash — as it helps to evoke the idea of extending plant life from the architecture itself.
The only way to enter the office is through a polished chrome door, which has an adjacent bright red reception booth, ensuring privacy and security for the consulate.
The furnishings are a result of a collaboration with Kolb's granddaughter and Zalaba Design founder, Ginger Zalaba. With a design aesthetic influenced by classic mid-20th century design, which shaped modern design as we know it today, the furniture is sleek and minimalist.
Kolb himself produced furniture in the 1950s and '60s. In fact, a chair of his is on display at the Louvre Museum in Paris. In addition to producing quality furniture of his own, his furniture manufacturing company also supplied furniture retailers and manufacturers like Walter Knoll.
In emphasizing connectedness and continuity within the space, the architects sought to create a working environment that is more contemporary and domestic in nature. In an age of post-pandemic where people are accustomed to working from home, open, airy and home-like offices are increasingly popular and further blurring the lines between work and home.