John's Secret Garden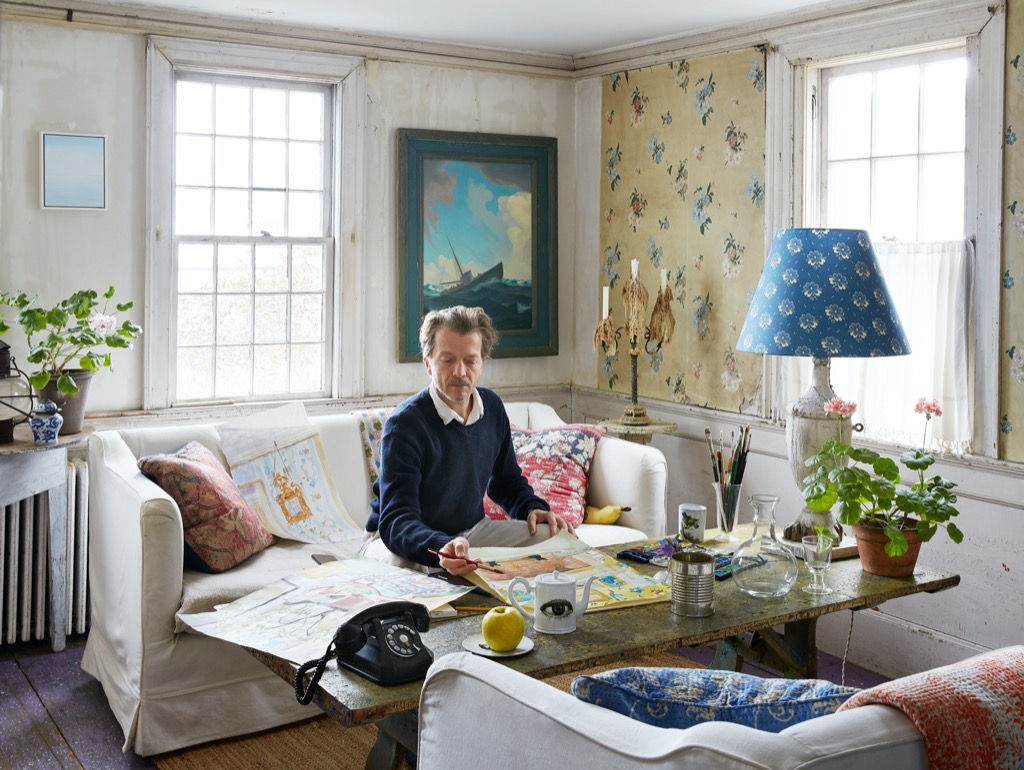 Texted by Belle Phavichitr
I first discovered John Derian in the early 2000's because his shop is just around the corner from our favorite hotel in New York City, The Bowery.
One jet-lagged morning out for my usual coffee run, he literally whizzed by on his bike as I was walking down the street. I still remember the tall handsome Derian parking his bike, stopping for a short moment to appreciate a group of beautiful Spring perennials in the planter right before entering his store.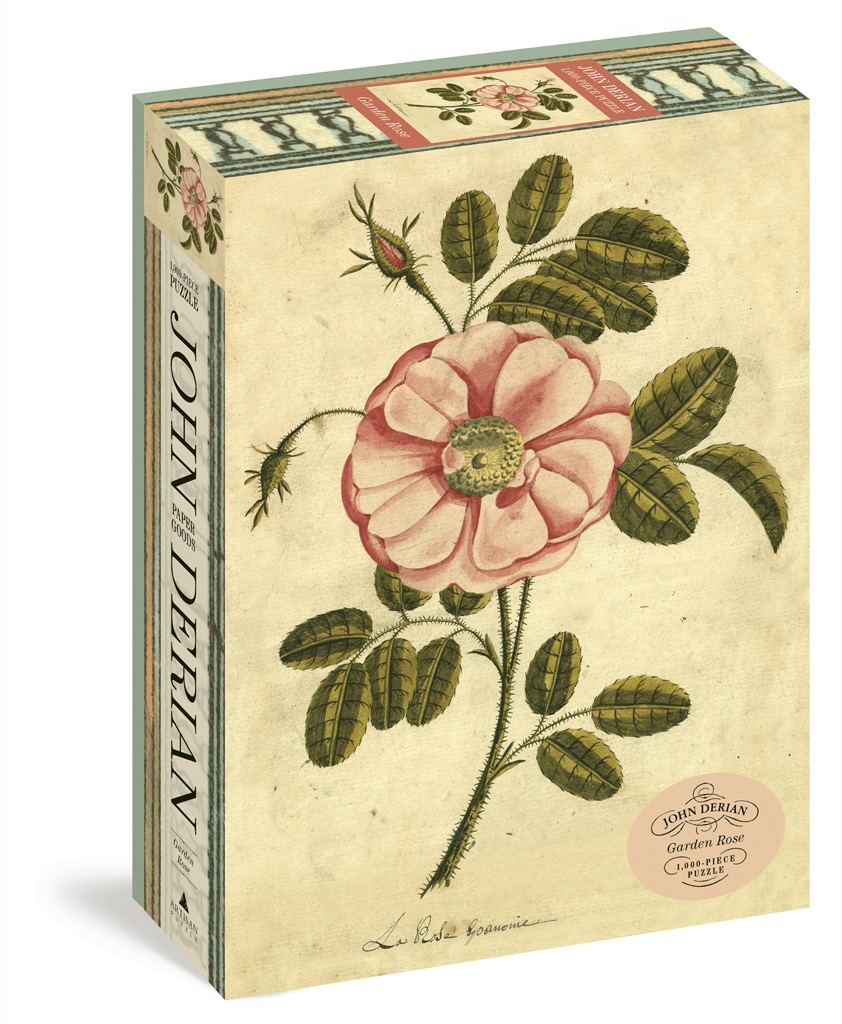 The shop feels as if you are walking into an actual Cabinet of Curiosities. Worn walls and creaky floors are barely noticeable with myriad display of decoupage on tables and in shelves, textiles and pillows on antique furniture and all sorts of vintage desk accessories and decoration abound.
Decoupage, however, is clearly the main story here, as it very well deserves to be. If you are not familiar, it is a technique where cut print is pressed and glued to a decorative object, a somewhat forgotten art.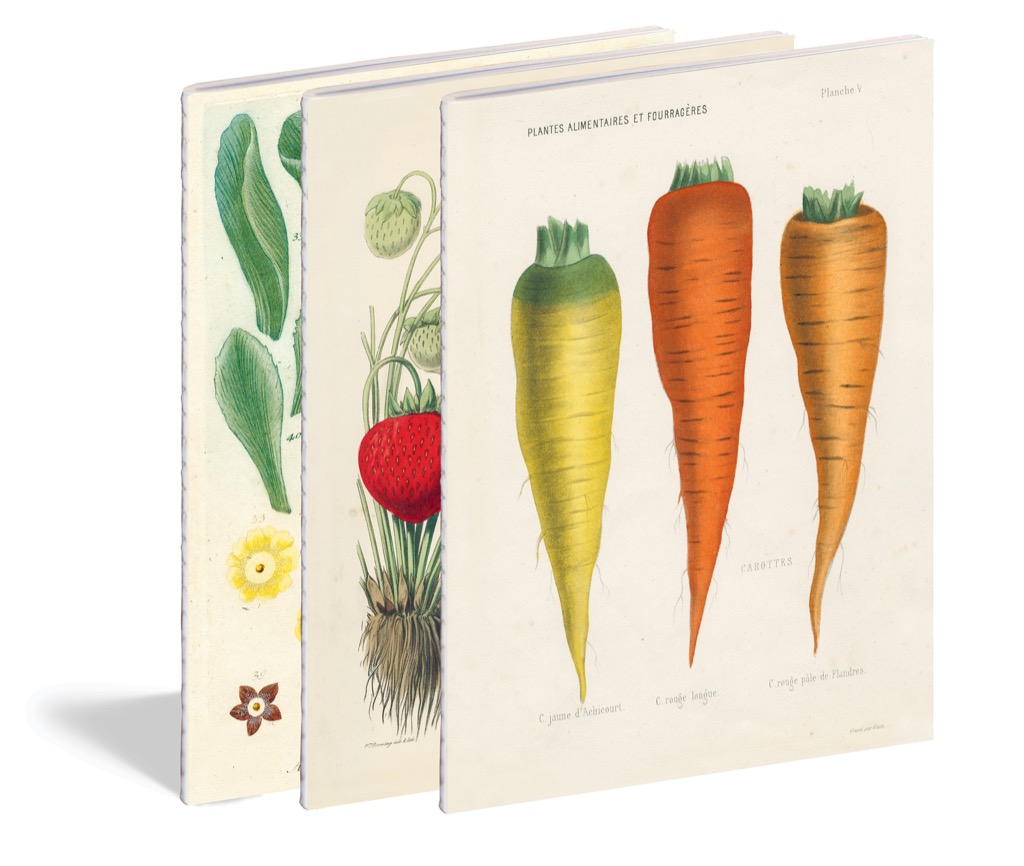 Derian has brought it back to life for the simple reason that he is a true curator of images, in his words 'they speak to me.' The images are mostly color reprints of 18th and 19th century images from his vast collection of old prints and books on flora and fauna that he has painstakingly chose to be transformed into paper weights, plates, bowls, platters that add a spark of life and class to any table top.
Derian initially started off with only few plates and trays but eventually expanded to more categories which led to creative collaborations with notable brands such as Designers Guild, Staubbs & Wootton, Dempsey & Carroll, Pierre Frey and Chantecaille. Today, his range of products includes tableware, textiles, furniture, and lighting.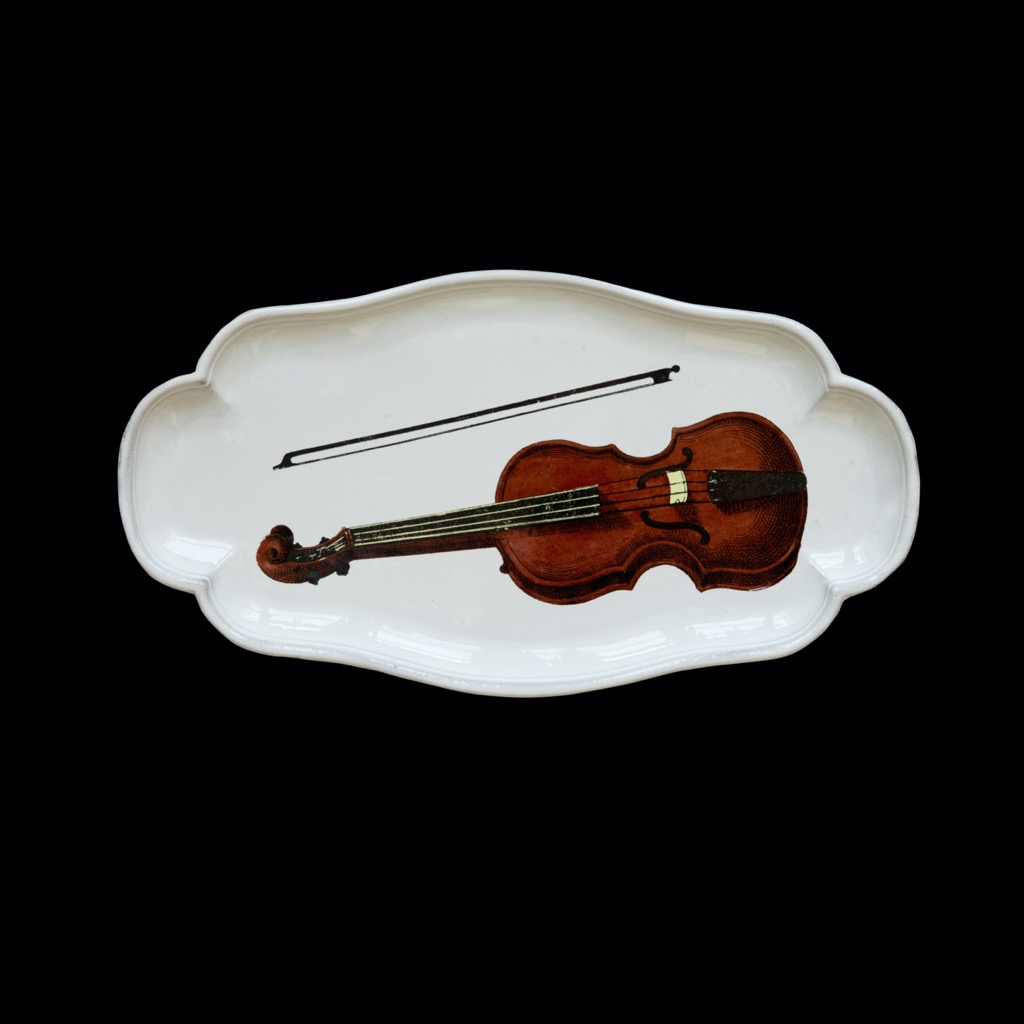 John Derian is one of the pioneers to set up shop in the East Village in the mid '90s when the area was still a bit sketchy. The Boston native has always been obsessed with antiques, old maps and prints and all things botanical. His Manhattan apartment is beautifully decorated and furnished with antiques and found objects. No fresh paint needed as some walls were left bare to expose the real age of the apartment. His seaside cottage in Provincetown, Massachusetts (where he also has a seasonal shop) looks like it belongs to a classy 18th century whaling captain. Derian has kept some old elements such as original wallpapers, cupboard and sink mixed in with his curated pieces. The result is a relaxing sanctuary where he usually spends his Summer and Fall weekends.
There is something nostalgic, romantic and whimsical in Derian's work that I so admire. His products have been carried by retailers around the world like Bergdorf Goodman in New York, Astier de Villatte on Paris' Left Bank where they have been collaborating since 2011 or Raw in Milan or Art & Science, an adorable tiny shop in Tokyo. Each of them would offer and display his creations differently, establishing their own connection with his work but thereby creating their own personal cabinet of curiosities.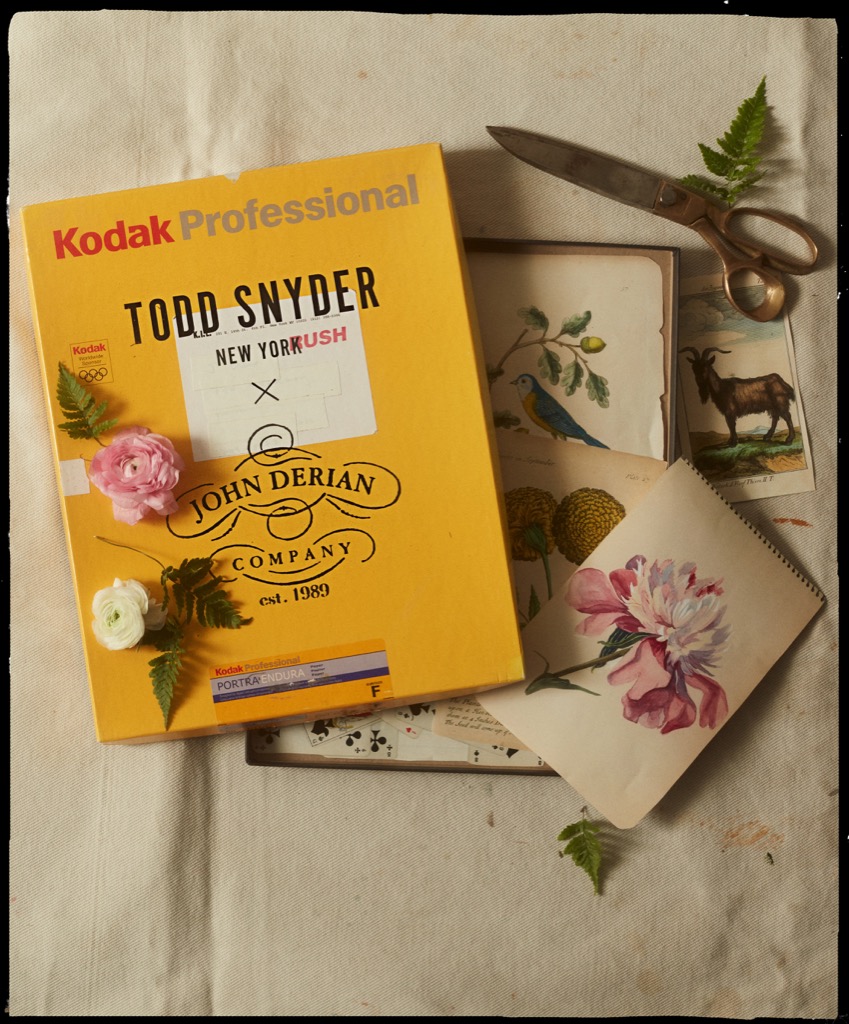 His work has been regularly featured in many notable publications, including The World of Interiors, Vogue, Architectural Digest, Vanity Fair, Elle Décor and The New York Times.
John Derian tells stories through his design and things he loves. His creations are still made by the skilled artisans he employs in his New York City studio. "I'm passionate about anything created by hand and in sharing those with people who are captivated by artisans and their work," Derian says.