Juice Me Up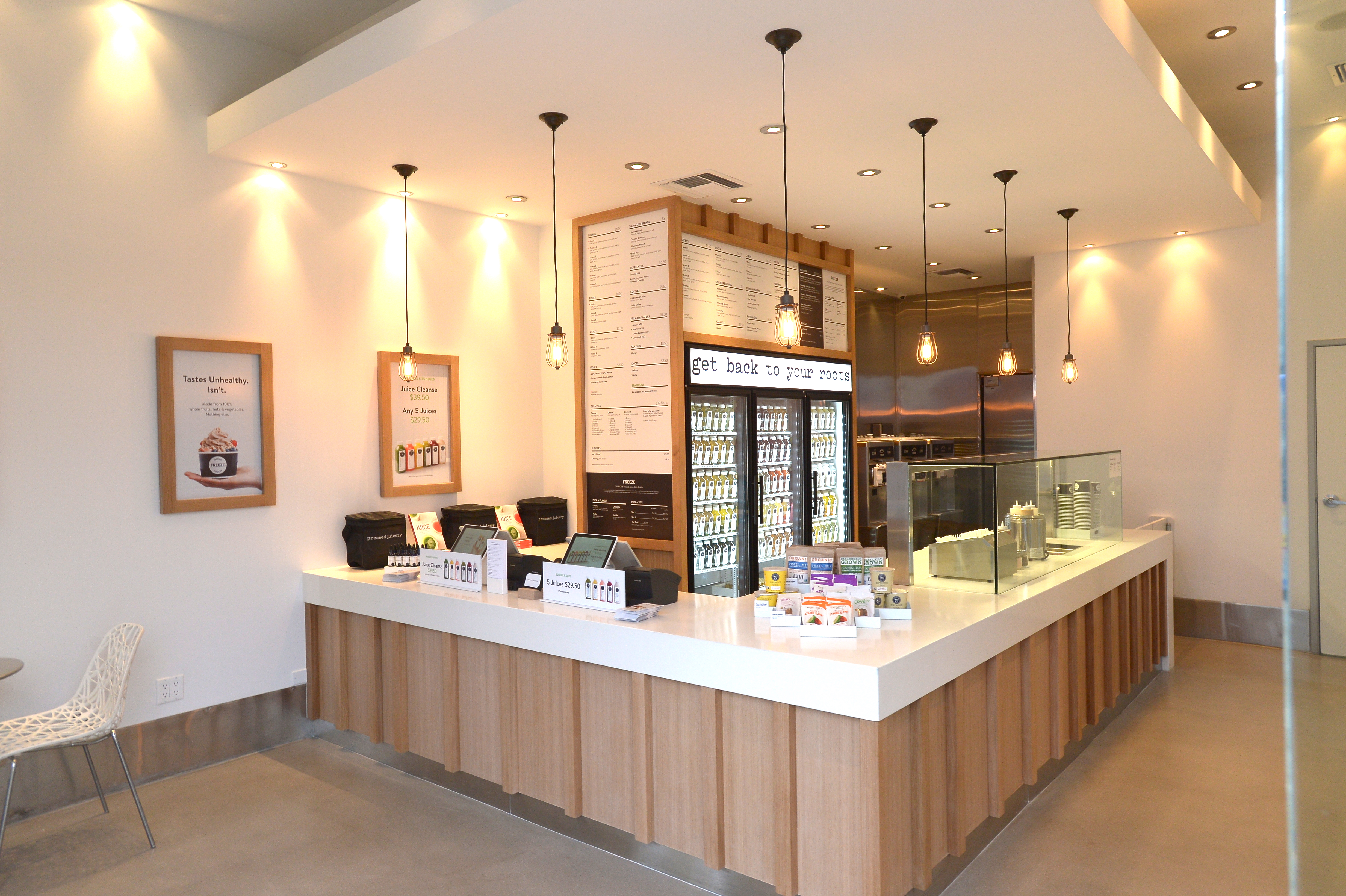 While traveling, our bodies crave the morning green juice we make daily at home and the vitamins and nutrients that they contain. I am always trying different juice bars but stumbled upon Pressed Juicery in New York and have been hooked ever since. Everything just tastes so good and well balanced. I feel great and refreshed every time I drink one of their cold-pressed juices. My absolute favorite is Greens 3 which is a mix of kale, spinach, romaine, parsley, cucumber, apple, lemon and ginger. You can ask the staff to taste any juice before you buy it.
Based in Santa Monica, California, Pressed Juicery was founded by three friends whose mission is to make premium juice that is delicious and affordable to everyone. Their own personal journies are towards health and well-being as they had experienced their own detours and bumps along the road, but ultimately juicing changed their lives. They started very small by making juices on a night shift and sold them out of their tiny Brentwood storefront. Today there are more than 65 locations in 6 states across the country, including Hawaii.
There are series of juice cleanses recommended for those who want to kick it up a notch. For instance, Cleanse 1 is for beginners and you can choose to do it for a day while Cleanse 3 is for the pros who have done juice cleanses before. But remember, these cleanses are meant to detox and reset your body. Weight loss is just a bonus and they don't recommend doing juice cleanses to serve that purpose even though some people reportedly lose up to 4 lbs. after the cleanse.
Pressed Juicery offers home delivery via their juice subscription. You can pick any juices to be delivered to you from 12 (Juicy) to 60 juices (fanatic) a month. One juice would cost you the equivalent of a bag of fancy chips, a bagel and 2 cans of soda. For those who want the health benefits but can not compromise on things just tasting good, there is no better choice!