Kitchen Splurges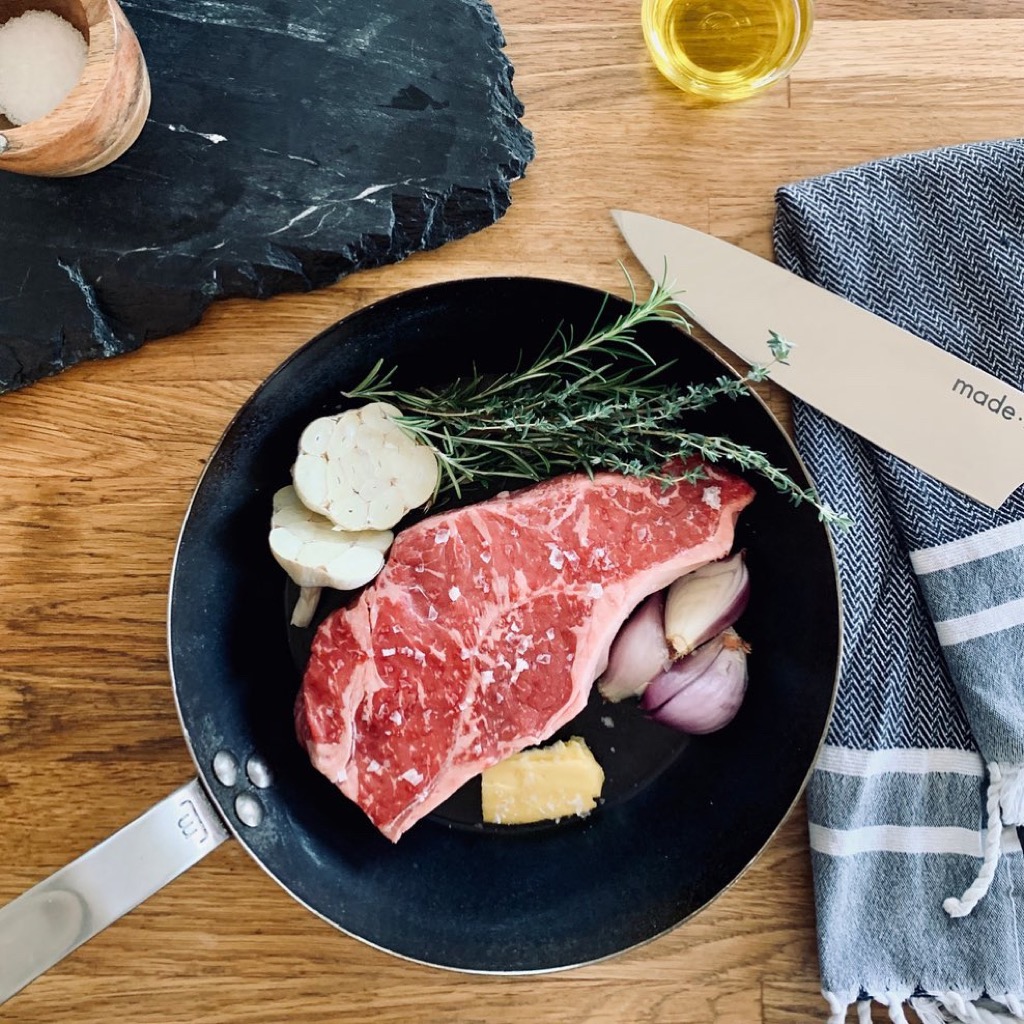 Text by Uracha Chaiyapinunt
One silver lining that comes with staying in this year is having the opportunity—and time—to finally pick up hobbies that you have been putting off. Some people have taken up knitting, painting and journaling; others are dancing their way to TikTok stardom. Then there is a large community of new home cooks and bakers who are experimenting in their kitchen, perfecting their bolognese sauce or trying their hand at Jim Lahey's world-famous 'no-knead bread' recipe. In light of this growing group, we decided to round up a list of kitchenware and pantry must-haves that we've tried, tested and approved, as well as items we cannot wait to get our hands on.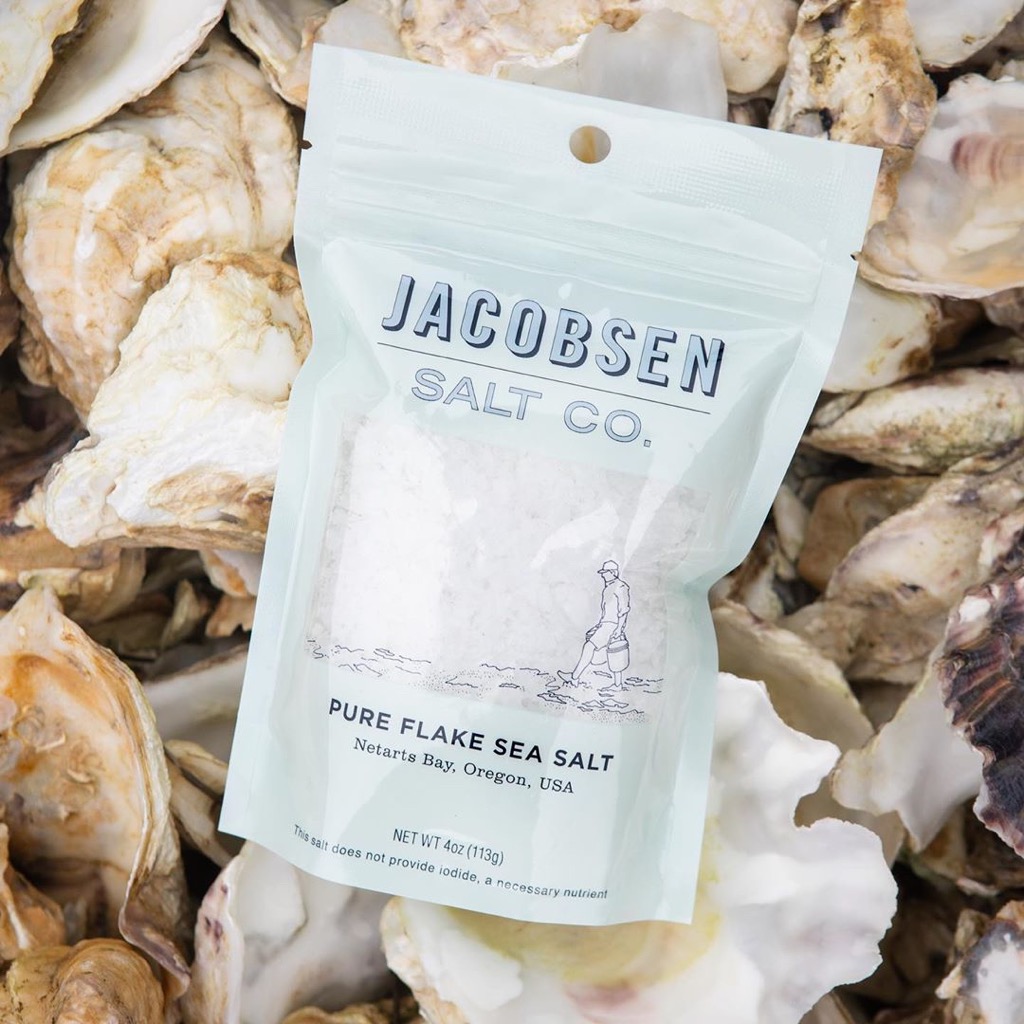 Jacobsen Salt Co.
What started as a small, local business has grown into an internationally recognized brand for elevating everyday ingredients into the finest version imaginable. Harvested from the cold, pristine waters of Netarts Bay on the Oregon Coast, Jacobsen Salt Co. has garnered worldwide favor for their beautiful presentation and pure taste. The brand's "pure flake finishing salt" is larger, brighter, brinier, crunchier and more flavorful than what you usually find at the supermarket. It has allowed the company to quickly form a fanbase made up of Michelin-starred restaurants, kitchen lovers and independent grocery stores.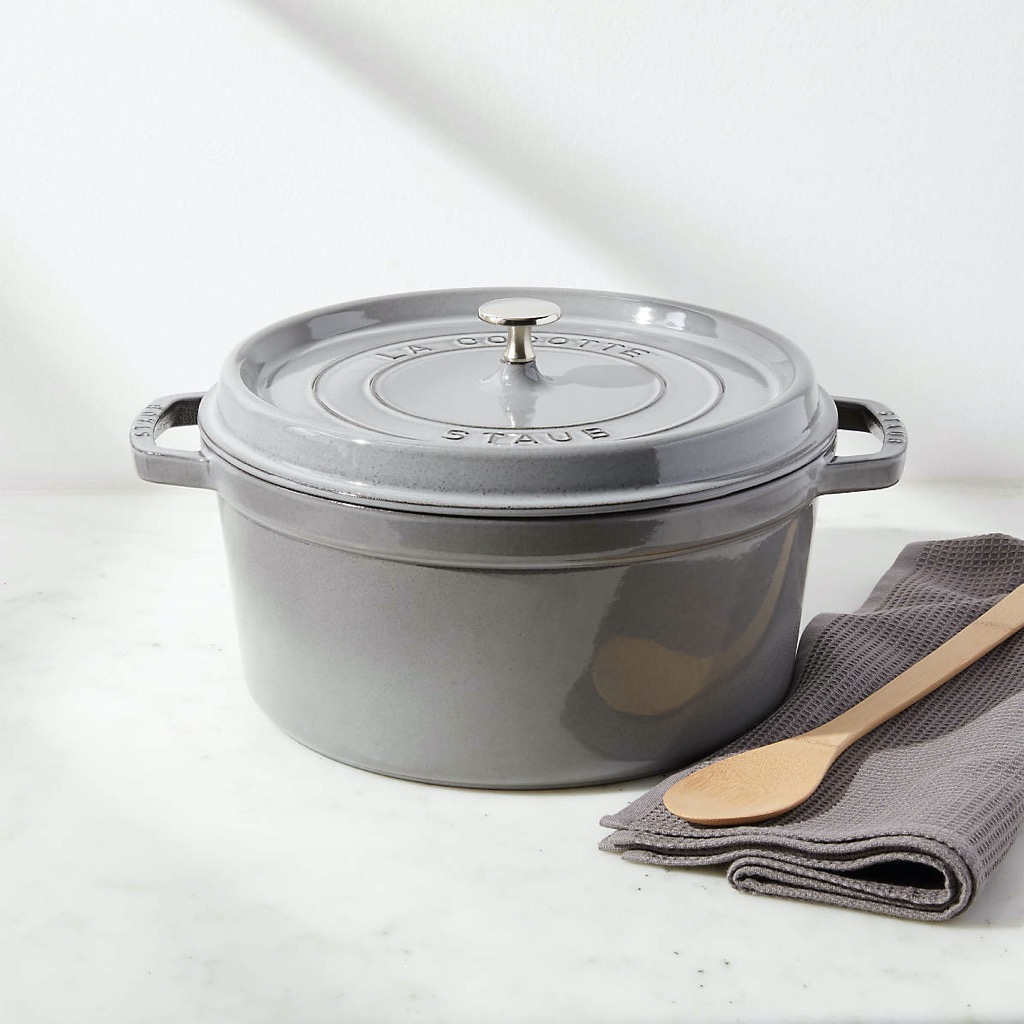 Staub Cast Iron Round Cocotte
A kitchen classic, Staub's Cast Iron Round Cocotte, also known as a Dutch oven, is unsurpassed for slow-cooking meats and vegetables to tender perfection, simmering stews and soups, and even baking crispy bread. It is arguably the most versatile cookware; a sturdy pot that can do it all. While many brands carry their own version of a Dutch oven, you can expect stellar performance with Staub's. Its French craftsmanship and "30-year guarantee" result in flawless stoneware construction that diffuses and retains heat well with superior state-of-the-art technology. What's more, it comes in a timeless design and a variety of colors that will make you want to display it in your kitchen—or if you're like us, start your own collection.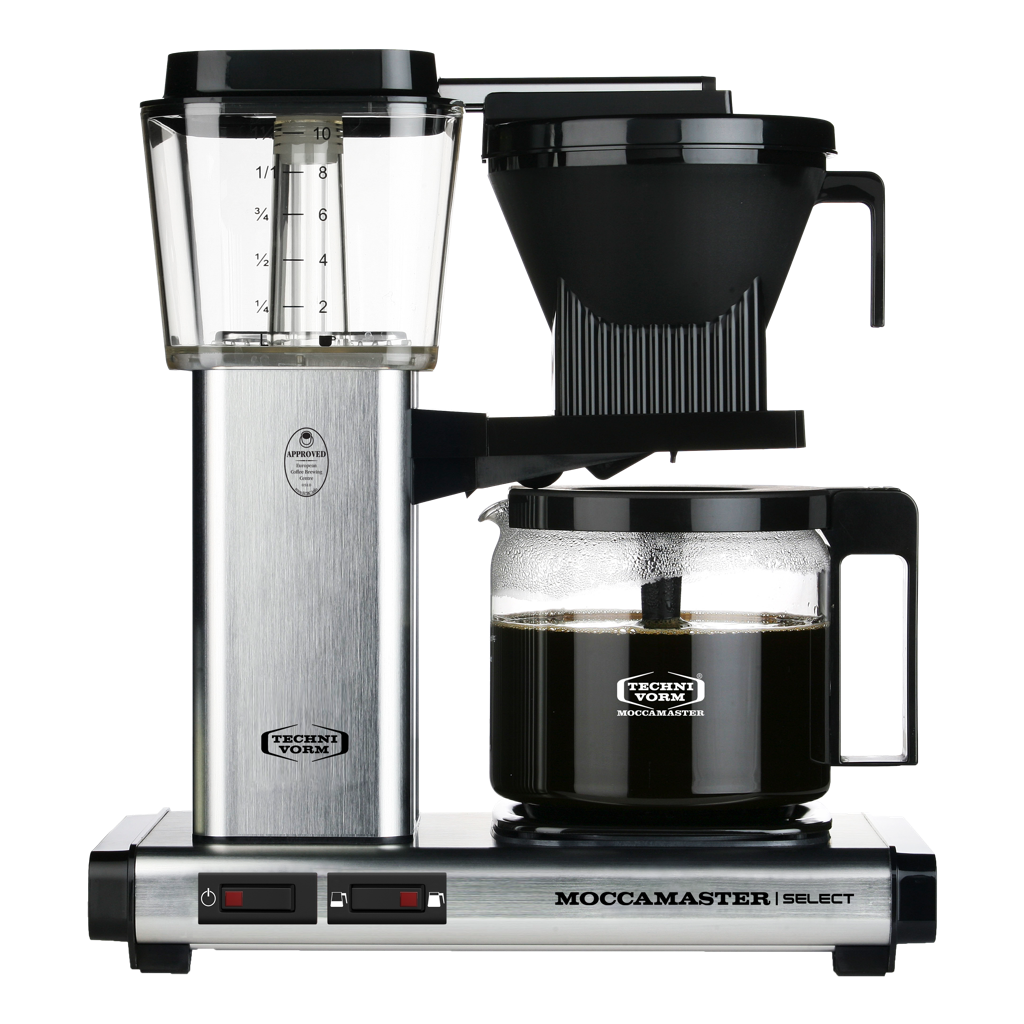 Technivorm
Every one of Technivorm's coffeemakers are handmade in The Netherlands. It is a fact that the company takes huge pride in, for it means that all parts are made and assembled by hand and individually tested in a live situation. These are the personal touches that make Technivorm's products so unique. The Moccamaster Cup-One, which brews a perfect 0.30L cup of coffee in just 4 minutes, has become an essential part of our morning.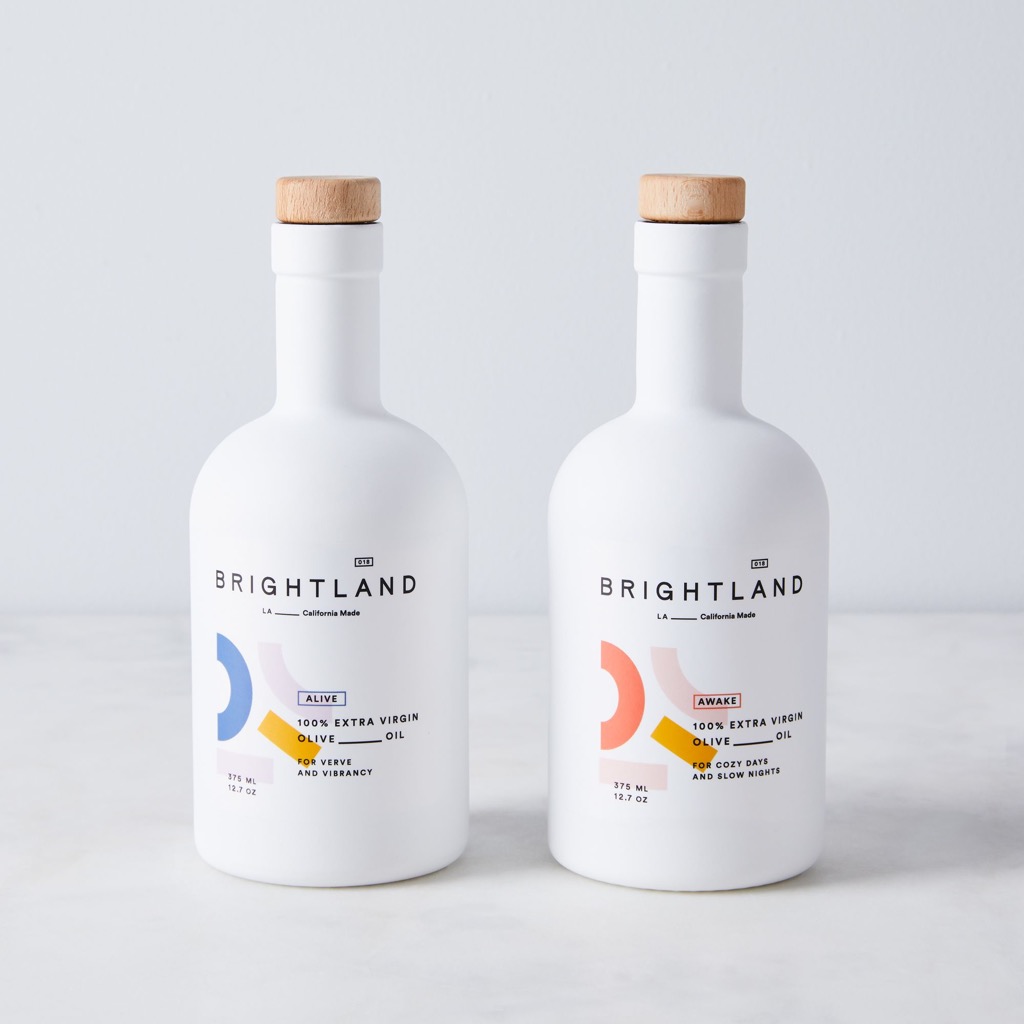 Brightland Olive Oil
Not only are Brightland's bottles Instagrammable, but they also carry high-quality, California-made olive oil. Good olive oil is a non-negotiable must-have in the pantry, and though it can be found in any store, not all are created equal. Brightland founder Aishwarya Iyer learned that the industry is rife with rancid or adulterated olive oil: olive oil that has been blended with cheap, lower-grade oils that many of us consume without knowing. That's why she decided to start a direct-to-consumer olive oil company that would offer chefs the best version of this essential ingredient. Brightland's original line includes AWAKE (made with heirloom California Arbquina olives for stews, hearty pastas and warm bread) and ALIVE (made with heirloom California Arbquina olives and Arbosana olives for salads, dressings and baked goods).
We believe bad tableware and plating can ruin the cooking experience. Match the time and effort you spent whipping up dinner with nice cutlery, tableware and glassware. Similar to his other works, acclaimed Belgian architect-designer Vincent Van Duysen's Passe-Partout collection for Serax stands out for its simplicity and tranquility. The collection embodies his no-non- sense, contemporary style and are timeless in design.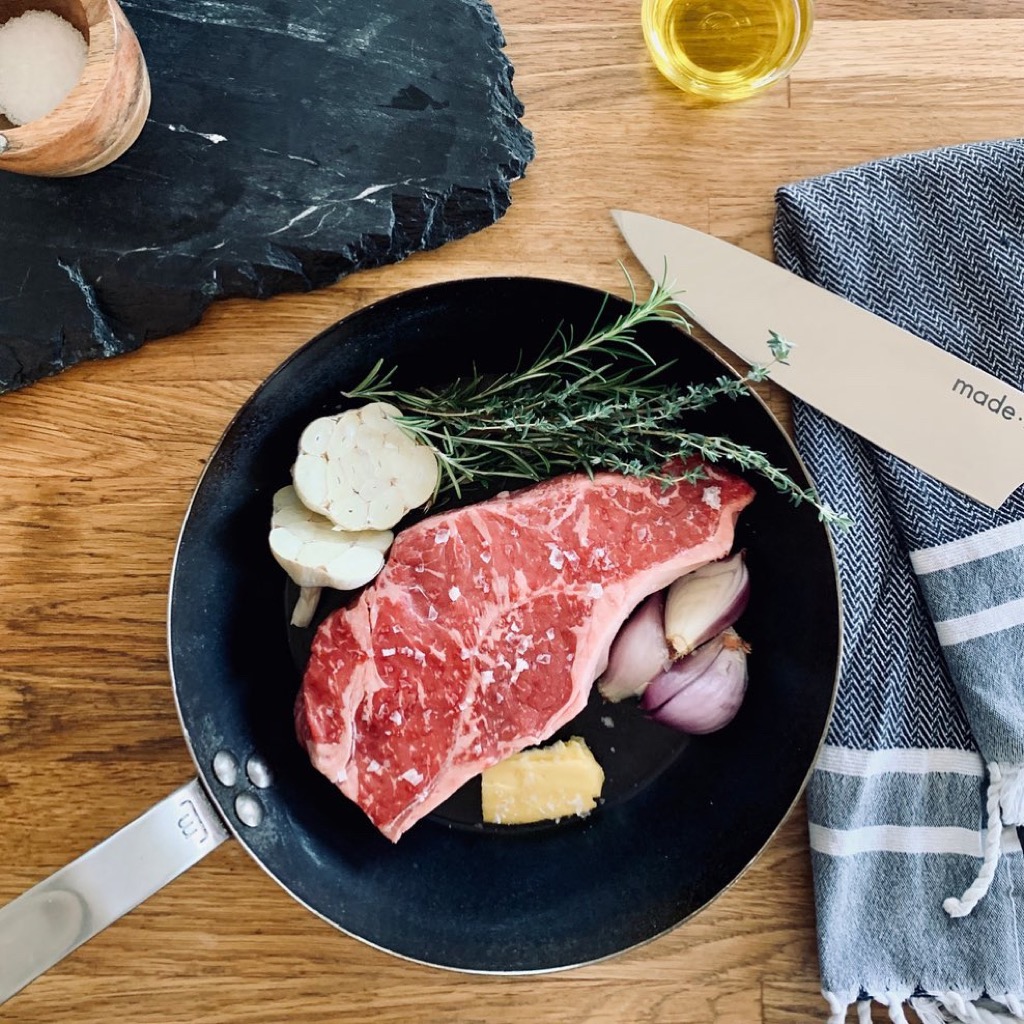 MadeIn Carbon Steel Collection
MadeIn was founded in 2006 to get people excited for cooking while pushing a modern business approach. The American company cuts out middle-men by selling directly to consumers, allowing them to avoid unnecessary mark-ups by retailers and making their products accessible to amateur chefs looking for quality cookware. Our favorite is their Carbon Steel frying pan, which gives users the best of both worlds: it has the cast iron's heat retention, seasoning and slick properties, along with stainless steel's heat control, lightness and cooking speed. MadeIn counts celebrity chefs Nancy Silverton, Eric Ripert and more as fans.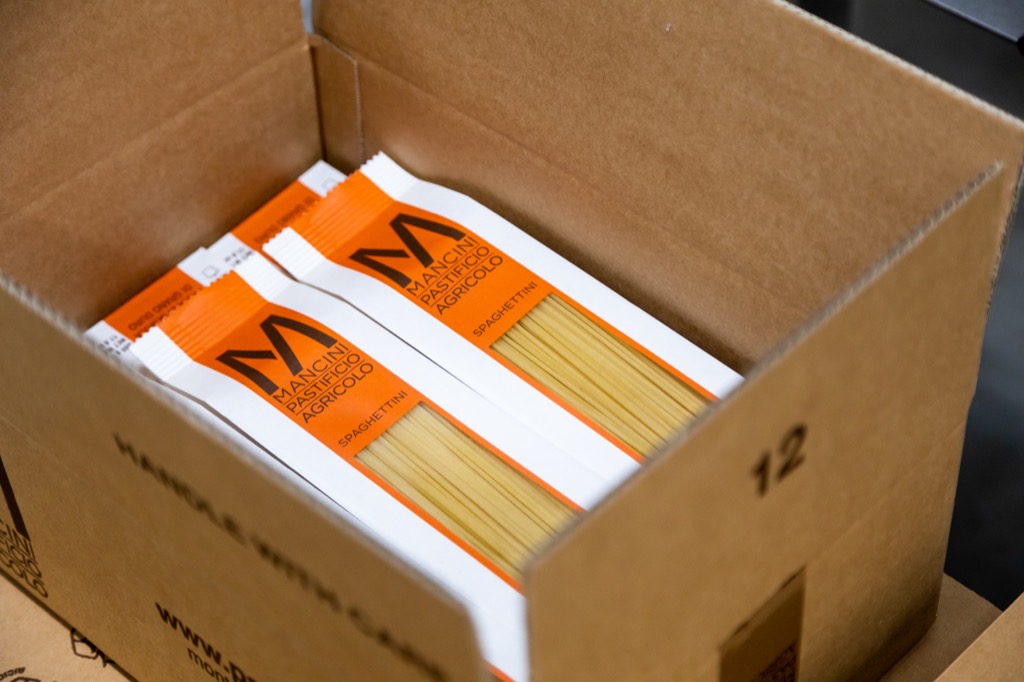 Pasta Mancini
For special occasions—or really, any day—upgrade your pasta with Pasta Mancini, pasta made by a small, family-run brand from Le Marche, Italy. Using the durum wheat the company grows and harvests every year by its factory, semolina and water are the only two ingredients that make up Mancini's pasta. The results are delightful as its unique texture allows sauces to cling on to it better and holds an al dente bite.