Lucky Number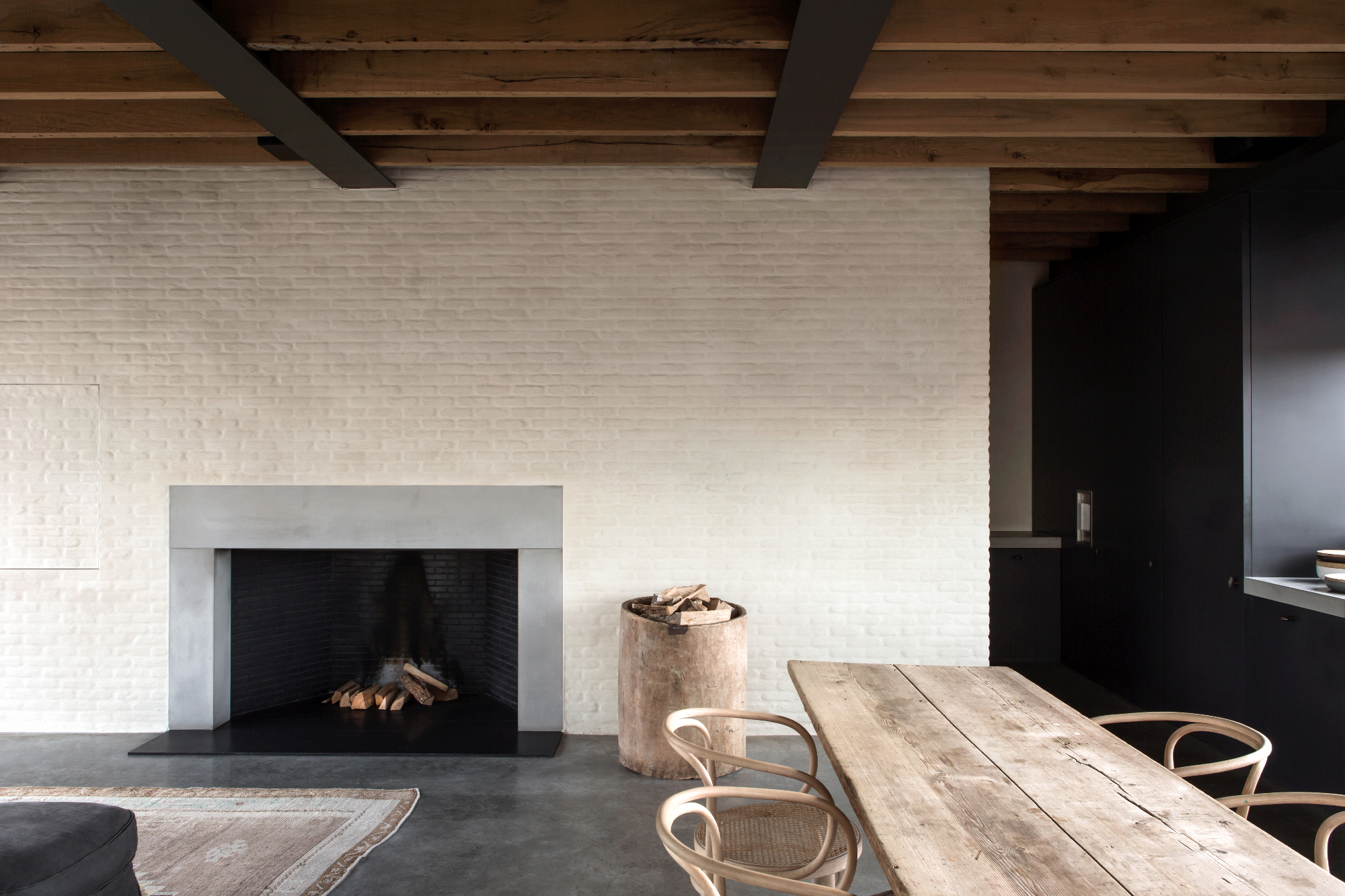 Graanmarkt 13 is a special house in Antwerp, where each floor tells a different story. Founded by Ilse Cornelissens and Tim Van Geloven, it is a crossover place full of surprises. In one welcoming flow, Graanmarkt 13 offers you a store, a restaurant and an apartment. Warm light, friendly minds and a tranquil atmosphere fill the spaces. As soon as you arrive, you are a guest to be treated with great care.
Stepping into the wonderland of Tim and Ilse is like entering a haven of calm and inspiration. Together, the pair is the creative mind behind everything happening at Graanmarkt 13. They believe in doing things a little bit differently. It is an extension of their own home and way of life and how they experience the world. An expression of everything they stand for, from an independent sense of beauty to supporting craftsmanship and sustainability. They want to connect their guests with everything they love.
The store on the second level is a place where established fashion, interior and beauty brands meet their cutting-edge, emerging counterparts. Tim and Ilse select everything themselves. Each object in the house has passed under their eyes and through their hands. Sourced on their travels around the world, some items come from personal meetings or collaborations with creators; others just find their way to the store. All collectibles are things to treasure for years to come.
A wide variety of labels such as Lemaire, Sofie D'hoore, Santa Maria Novella, Common Projects, Mansur Gravriel and Susanne Kaufman are sold over two floors. Sometimes on special occasions Tim and Ilse even share their top floor apartment with visitors to showcase design talent in an intimate and relaxed setting. Described as their best kept secret, this luxury apartment with hotel service is also available for short and long stays as your home away from home, in the heart of fashion hub Antwerp.
Everything at Graanmarkt 13 is the result of teamwork. Architect Vincent Van Duysen sculpted the beautiful open spaces with a strong linear, yet warm hand. Renowned art director Bob Verhelst took the concept of it to another level with his unusual scenography, not following the fashion system as we know it today. The Brussels-based agency Base Design crafted Graanmarkt 13's visual identity and gave the house and inspired voice.
The downstairs restaurant is run by acclaimed Chef Seppe Nobels. He transforms the daily harvest of locally sources fresh ingredients, garden herbs and Graanmarkt rooftop honey into a generous dishes. His honest and healthy kitchen was voted the 'Best Vegetable Restaurant 2015 from Flanders' by Gault & Millau.
One summer evening, in their small backyard kitchen Chef Seppe, Tim and Ilse came up with an idea that turned a fresh selection of herbs, fruits and vegetables into a savory syrup with no sugar or preservatives added. Aiming to create a sustainable alternative to lemonade and juices, this rich cold-pressed syrup is full of vitamins and delicate aromas that can be added to water and festive cocktails for natural flavor.
They recently launched a new line of plant-based products inspired by their rooftop garden, which were co-created by Chef Seppe together with British nose Perfumer H, the renowned candle maker at Cire Trudon and herbalist Bar Belmans. From mesmerizing fragrance, scented candles to seed packages to grow in your own garden, this new botanical range is made to please all senses, enjoy and learn from nature and take a little bit of Graanmarkt 13 home with you.