Lucky Us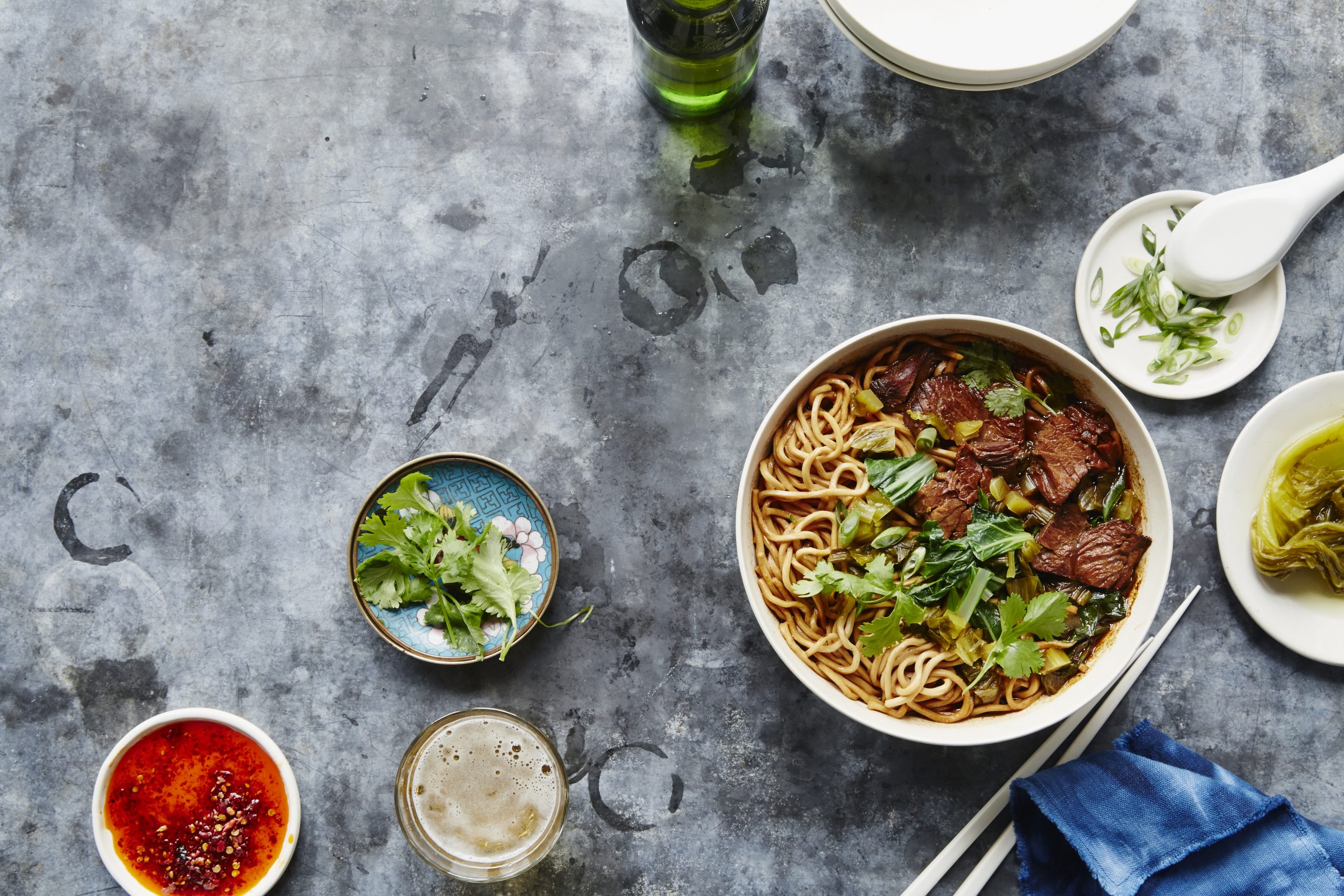 Text by Brent D. Smith
With all of the hipster Asian restaurants that have opened across the globe, Asian comfort food is now taking its turn in the spotlight. Decidedly non-hipster, these traditional Asian chefs and simple, humble home-cooks, are changing the perception of Asian cuisine right here at home and abroad.
American Public Television debuted the fourth season of Lucky Chow, a broadcast series hosted by culinary nomad Danielle Chang and co-host, William Li. Lucky Chow returned in May 2020, with each of its six episodes exploring Asian-American culture and heritage through the lens of food.
Season 4 of Lucky Chow is an informative, light-hearted, unpredictable, and deeply personal conversation on the central role of food in Asian-American lives. Hosts, Danielle Chang and William Li, help narrate genuinely American stories of courage, success, innovation, and assimilation, while also reflecting on their own unique Asian-American heritage. From Michelin-starred chefs and fifth-generation farmers to creators, healers, and inventors who are breaking new boundaries, this new season will spotlight some of the brightest lights in the Asian-American community.
"Thailand, and specifically Bangkok, has always been an inspiration to me as well as my home away from home in Asia. I love the vibrancy of the city and the food scene," said co-host William Li. "One of the highlights of the season was meeting Chef Su Mei Yu in episode 2 and understanding the Thai practice of eating for your 'home element' or sign. Lucky Chow is all about celebrating Asian culture and heritage through the lens of food. In particular, we honor the idea of home, comfort, and the joy that a meal brings to families."
Danielle Chang is the founder of LUCKYRICE, a lifestyle brand that shines a spotlight on Asian culture through food and drink including an annual series of Asian food Feasts throughout the U.S. as well as curated experiences abroad, now in its eleventh year. Danielle was CEO of fashion company Vivienne Tam, and the Managing Director of Assouline, a French creative advertising agency.
Born in Manhattan, William Li was raised in Chinatown by a single mother, an immigrant who instilled in him the importance of hard work and hustle, and a lifelong appreciation for the art form that is food. From an early age, Li was drawn to the power of beauty and the potential of storytelling, and in his career, has worked with brands that embody both.
During his 15-year tenure with Condé Nast Publications, he was the publisher of Men's Vogue and Condé Nast Portfolio and Associate Publisher role at The New Yorker, House & Garden, and Condé Nast Traveler. Most recently, William was the Global Brand President of Ralph Lauren Home and now acts as Contributing Editor for Elle Decor and Town & Country, and as President of LUCKYRICE.
IG : @LUCKYCHOWTV