Meet Cosm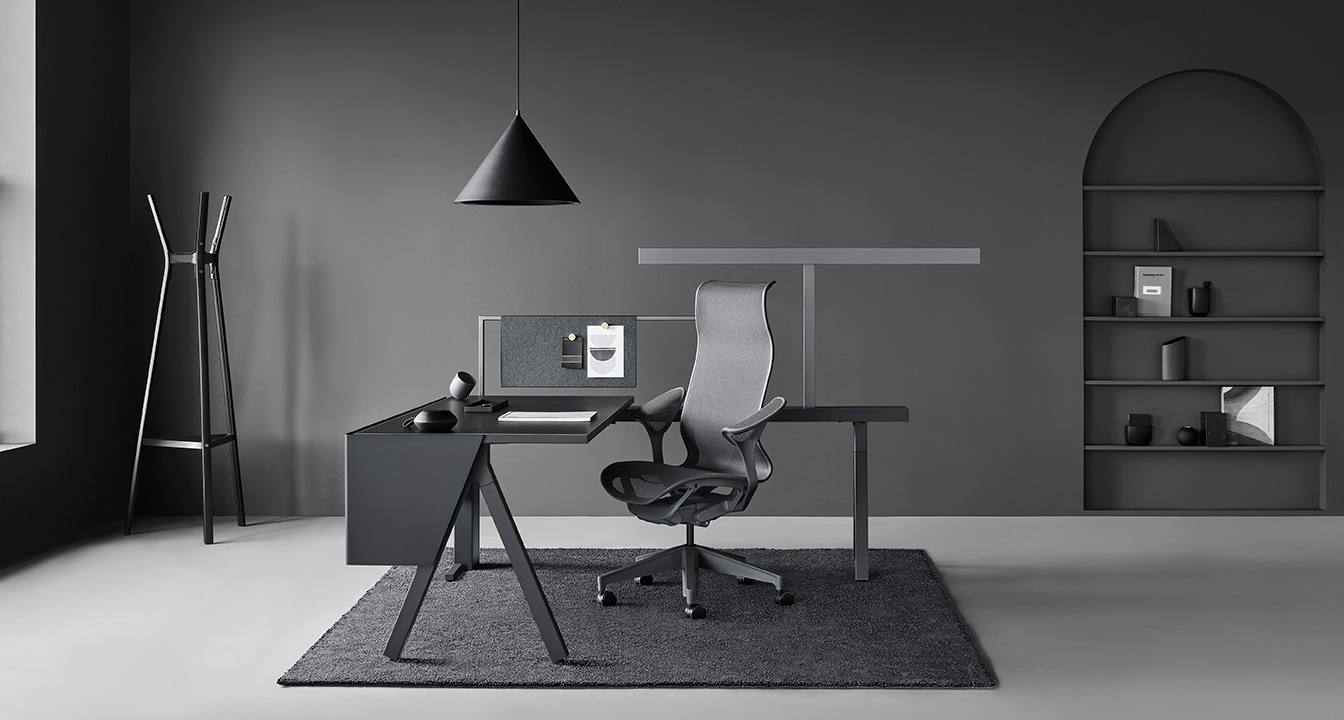 Text by Uracha Chaiyapinunt
Meet Cosm, the latest chair to join esteemed American furniture brand Herman Miller's lineup of advanced ergonomic seating solutions. Unveiled at Salone del Mobile last spring, Cosm has positioned itself as 'a chair for everyone.' Its creator, Berlin-based design firm Studio 7.5, had one clear goal during the 8 years of research, prototyping and testing: it wanted to achieve instant, personalized comfort with this new chair. No matter who sits in it, how long they will be in it or what they will be doing, Cosm promises a new experience of comfort by instantly responding to its user's unique body, movement and posture to provide natural balance and total support.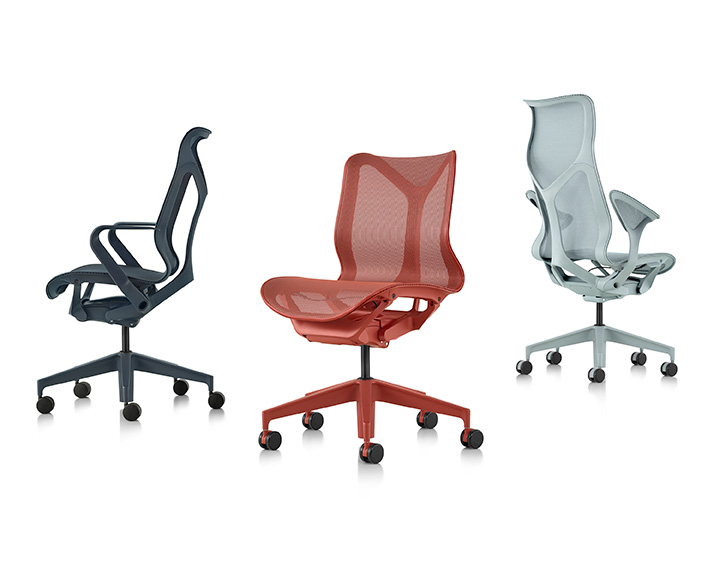 "We wanted people to just sit down and forget about gravity," Roland Zwick, a partner at Studio 7.5, said. "No fiddling around with any knobs or levers. Just sit down and get perfect comfort without adjustments."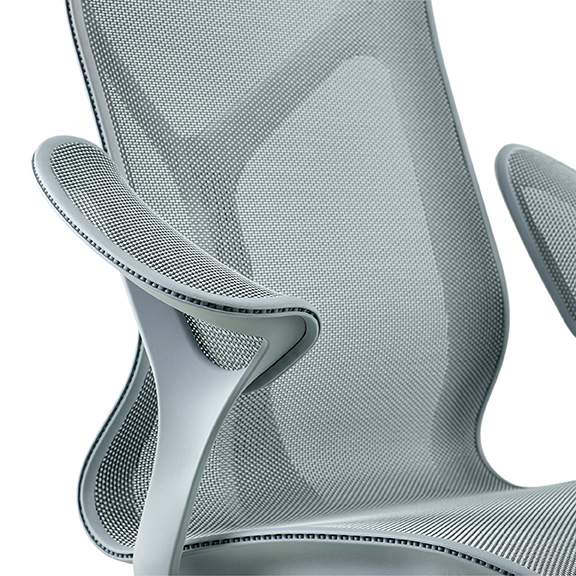 Cosm is not Studio 7.5's first project with Herman Miller. The firm previously collaborated with the design giant on ergonomic office chairs Mirra, Setu and Mirra 2, all of which have received recognition and awards for their contribution to the design world. When it came time to work on a new chair, then, the team was not starting from scratch; their past work for Herman Miller's office line helped inform their design for Cosm. "It takes the best of what we learned with Mirra," Zwick said of his team's latest product.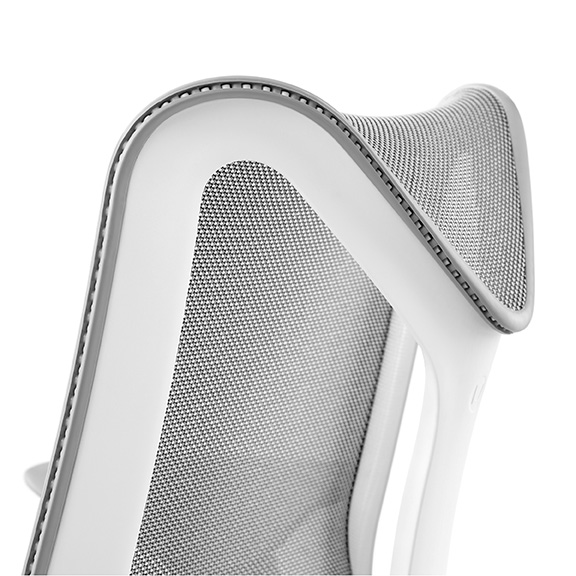 The designers studied today's office environment to see how they could develop a chair that would support modern workers. More people are spending less time at their desks, holding meetings at communal tables or even outside. They slowly noticed the fading out of cubicles and designated work stations, and the introduction of new terms like 'hot desking' and 'co-working spaces.' It makes sense that one of Cosm's key features allows it to be the chair for everyone: The Auto-Harmonic Tilt, a first-of-its-kind technology, lets Cosm automatically adjust itself to provide a balanced recline and personalized comfort no matter the user's weight, the position they are in, or the activity they are engaged in. Meanwhile, the design for the Leaf Arms takes into account present day work habits. The angle, material and technology of the arm makes holding a phone or book natural and comfortable, but also does not get in the way when it's time to get back online. Its soft but firm cradle design provides a large, cozy resting place for the user's elbows. As Zwick describes it, "Cosm is the absence of awareness." It seeks to assist and support in the simplest ways possible.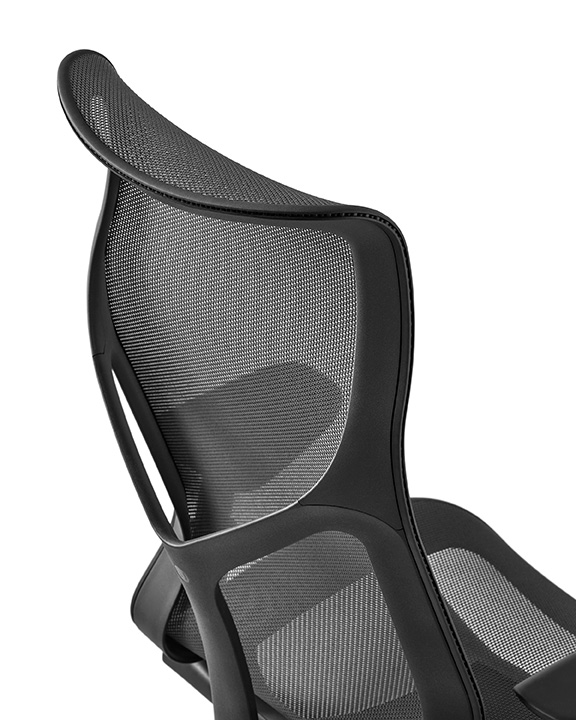 For Studio 7.5, the aesthetic appearance of the chair was just as important as the technical and engineering challenges. Available in three different back heights, Cosm comes in six different colors, ranging from the colorful Canyon and Glacier options, to the more subdued hues of Studio White and Carbon. Users can also opt for a 'dipped-in' look, meaning that the entire chair is completely monochromatic: the colors of the metals, plastics and fabrics are an exact match. Cosm is available for pre-order in Thailand late Summer 2019.
Learn more at pergochairs.com, Thailand's exclusive authorized Herman Miller retailer.