Mr. Z's Ryokan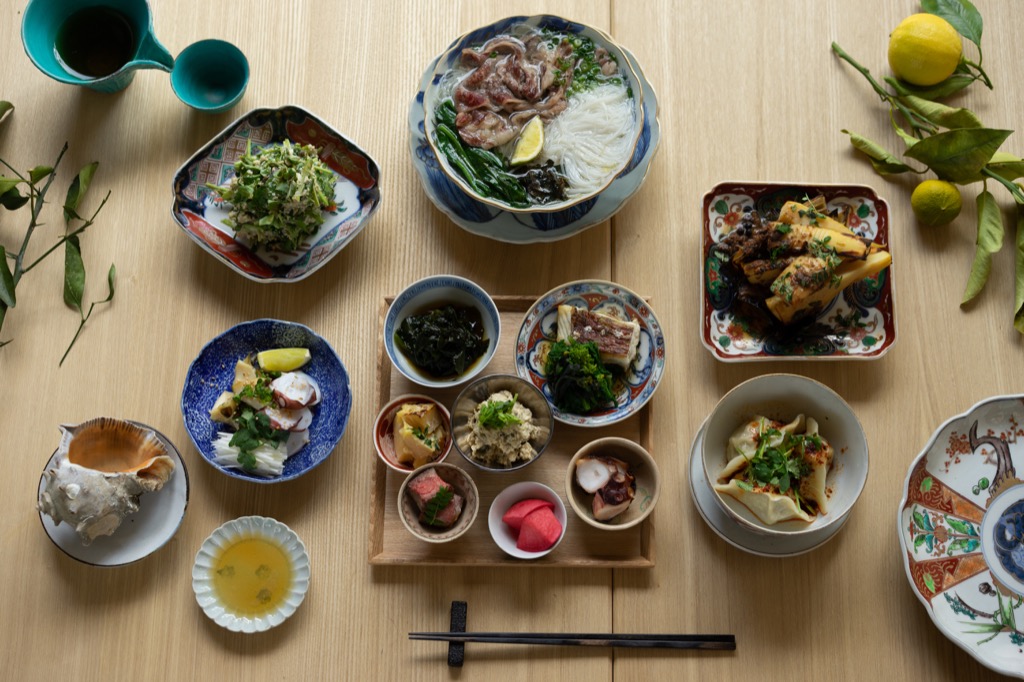 Texted by Uracha Chaiyapinunt
The world is eager for travel to rebound. After a year of staying in and isolating, canceled plans and anxious nights, most of us have put some thought into where we would like to go the second we feel comfortable boarding a flight. One of the most unexpected destinations that have captured our attention is an island called Ikuchijima that is home to the colorful Kosan-ji temple, a world-famous cycling route, scenic mountains, a shrinking population of 11,000 and now, the recently opened Azumi Setoda.
Azumi Setoda is the first hotel to debut under the new Azumi brand by Adrian Zecha, a veteran hotelier best known for dreaming up the Aman resorts, and Naru Developments. Here, the goal is not only to provide a sweet vacation spot, but to build deep relationships with local residents and revitalize local neighborhoods.
"Many ryokans are family-run, and we intend to run Azumi Setoda as if it is one, too," Yuta Oka, co-founder of the hotel brand, told Tatler. "The local community is integrated with the experience; for instance, the food and drink program at Azumi Setoda is quite humble but features ingredients from the Seto Inland Sea."
Under Kyoto-based architect Shiro Miura's vision, the structure that houses the hotel was sensitively restored. Though modern amenities have been added to cater to today's travelers, Miura has very much maintained the original character of the 140-year-old compound that once belonged to one of Setouchi's most important families. Like typical ryokans, Azumi features a mindful balance of open and secluded spaces for guests to relax in: The main dining area is designed to be a communal setting with long tables for guests to connect; in contrast, the multi-purpose garden room Azumaya offers space for quiet reflection. Each guest suite and duplex also comes with its own private garden or balcony — a key feature of these Japanese inns — that overlooks the mossy garden framed by a 6-meter high kakine (a cedar fence).
Aside from spatial functions, the understated minimalism of ryokans has also been adopted at Azumi Setoda. Clean lines and traditional raw materials such as wood, stone and soil are used throughout the property. The decor is pared back yet stunning in its simplicity: The space is filled with traditional shoji screens and custom-designed furniture from local craftsman Doi Mokkou.
The Azumi group's plan to revitalize the island doesn't just end with their inaugural hotel. Across the street from the property sits Yubune, Azumi's sentō (public bathhouse) that welcomes staying guests and day customers too. Inside is a series of hot baths, saunas, a small garden and a tea lounge. Yubune also consists of 14 simple guest rooms at a more affordable rate than its older sister Azumi Setoda. Then there is Soil Setoda, a mixed-use project that's a mere 60-meter distance from the hotel. Designed to function as "the living room of the city," this third project from the group boasts an activity center, work lounge, eateries and short-to-long term accommodations.
It is clear that Zecha's new hotel brand will play a big part in the island's revival. And while we are excited about the newfound appreciation of the town, our fingers are crossed that Ikhuchijima never loses its easy-going, small-town way of life.