My Own Fairytale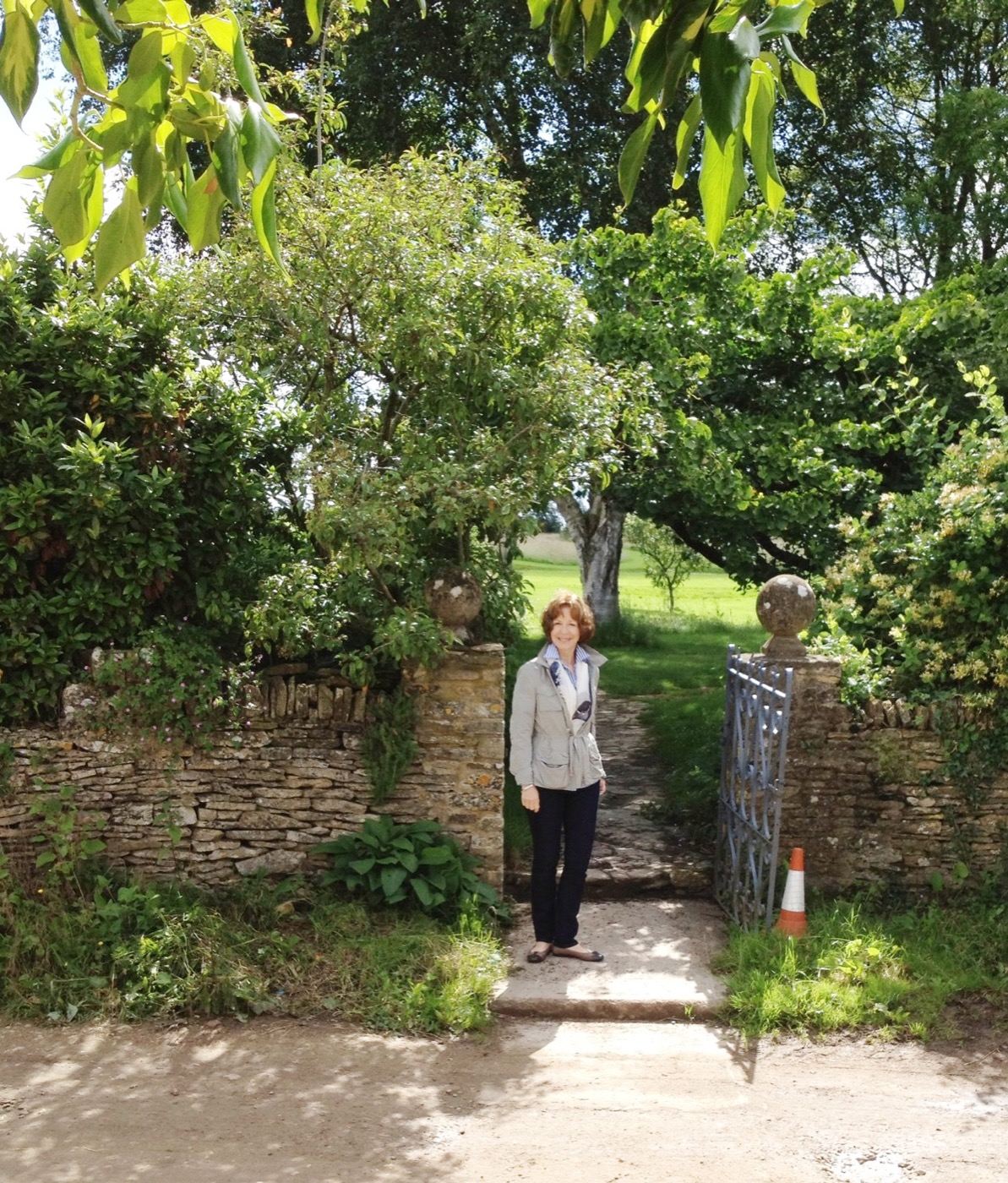 Text by Barbara Barry
Have you ever stepped into a fairytale? I have.
It was the moment I set foot onto Daylesford Organic Farms. Just an hour train ride from busy and bustling Victoria Station in London, Daylesford Organic Farms is a world away… in time and place. Not a journey into the past to "old-world" England, but to a modern England housed in an earthy, healthy and comforting style.
There are spas all around the world. Some offer restoration and relaxation by gazing out at the sea or in quiet meditation. Not here. At Daylesford Organic Farms you engage!
Here you can take cooking classes… one taught me how to cut up and cook an entire pig. Or you can forage out into acres of gorgeous groomed organic gardens for your own vegetables to cook or on which to dine.
Daylesford Organic Farms is situated in the lush countryside where the sun seems to always be shining and the green is almost violent. Its own little "village" of cobbled stone buildings invites you in. From the minute you enter your senses are fully alive. The aromas of fresh cheese and warm bread, the charming and tantalizing displays of fresh vegetables and ripe fruit, the architecture where the stone forms a heart in which to peek through to the open kitchens, the clear English light filtering through the skylights… and of course the kind and charming people.
It feels like the fairytale of the best kind.
For years it was an organic garden that supplied their London shops with fruits, vegetables and their organic dairy products. Then, (lucky us) they opened it up to the public and recommended small cottages that you could rent nearby. More recently, they built their own charming cottages right on the farm.
You can choose a room or a small apartment and really tuck in. Which is just what a best friend and fellow anglophile and I did for four days and nights.
The accommodations are perfect.
Thick stone walls, comfortable white slipcovered upholstery, with even more comfortable beds. Your own perfect little kitchen to which you can bring all the goodies you bought in the market like fresh cheese, bread hot from the oven, and of course chunky English marmalade made on the premises. Add good Earl Grey to that and you are set. You can even pretend that you live there, which is just what we did.
From that cozy comfort, you can meander over to the spa and take a private or a group yoga class with a world-class yogi. Check.
You can indulge in some decadent personal spa treatments. Check.
And when you feel just pampered enough to face the world again you can wander over to the most exquisite clothing and one-of-a-kind home accessories shop.
Check. Double check.
You can choose a room or a small apartment and really tuck in. Which is just what a best friend and fellow anglophile and I did for four days and nights.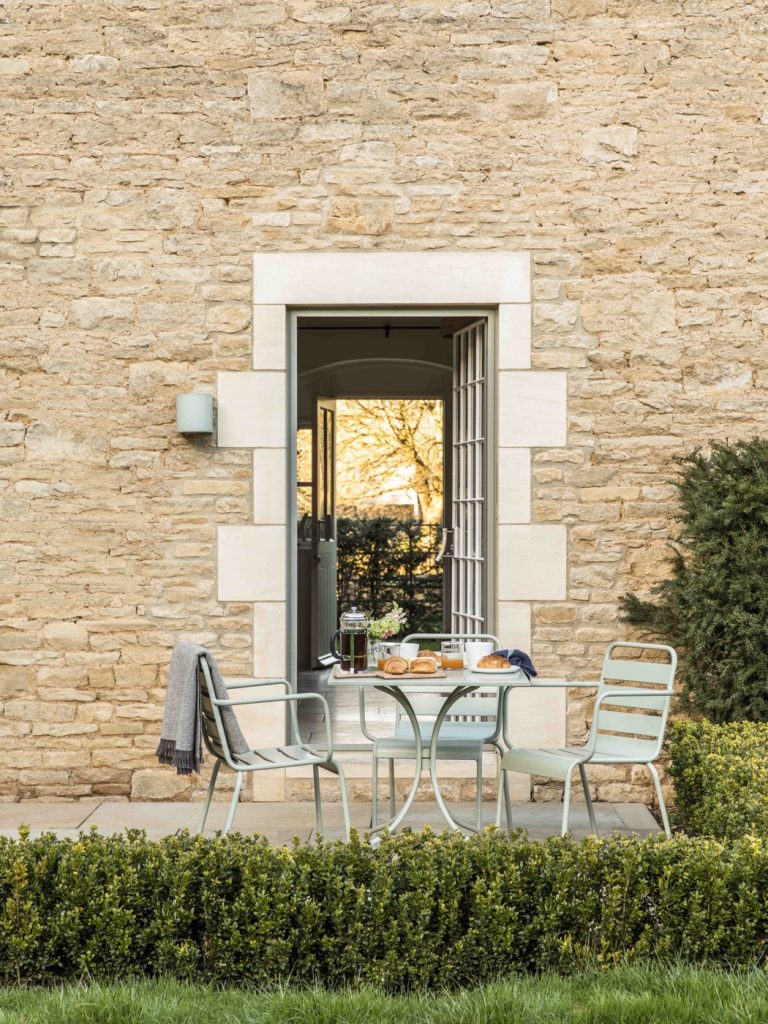 In fact, as I write this, I am enveloped in the most delicious thin cashmere scarf that I bought there. It is the color of an English sky… a deep cerulean blue.
And I treasure it because, like with all special purchases from your travels to very special places, every time I wear it, I unfold memories of my time spent there… and I long to go back.
One of my favorite memories was on the third night when we walked to a nearby village. The summer sun was still high in the sky and it illuminated the expansive gold and green fields. There were majestic horses that wandered up to the fences to visit.
Down a narrow road we came upon a very old small and humble church with a little graveyard where the trees were so huge and gnarled and curved they seemed like arc angels watching over the ancient headstones.
Daylesford had made reservations for us in a lively pub/restaurant and by the time we arrived hungry and ready to eat, they welcomed us as if old friends.
Walking home in the moonlight and fragrant night air knowing that that luscious and luxurious bed awaited me, I thought I was in heaven… but then remembered I was in my own little fairytale.