My Secret Retreat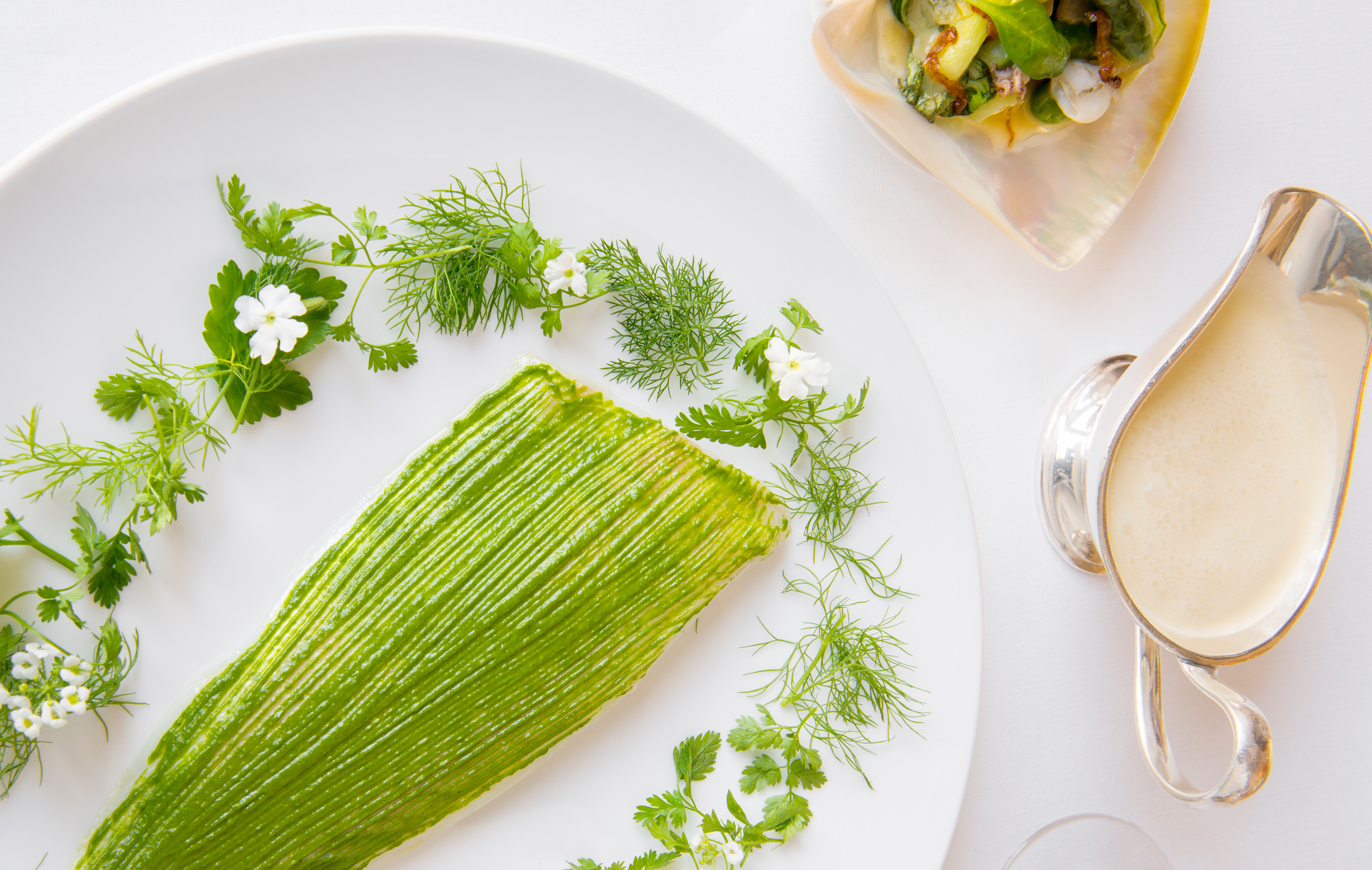 I never thought losing 5 pounds could feel so good.
It was the tail end of summer 2016 that we decided to spend a weekend in the French countryside, instead of the usual Paris stay. Trading the city of lights and the unavoidable shopping and food spree for a rural town in the Southwest of France ended up being a most memorable trip of mine. A beautiful designer friend of ours told us this was her best-kept secret for maintaining her figure. Not many people know much about Les Pres d'Eugenie and its great story.
Situated in the charming hot springs village of Eugénie-les-Bains in the Landes region, Les Prés d'Eugénie belongs to Christine Guérard and her husband, the legendary chef and pioneer of healthy cuisine, Michel Guérard. He is known for being a founding father of 'Nouvelle Cuisine' and the art of healthy and gourmet living, two things that usually don't mix. The lovely farmhouse hotel is renowned for its spa treatments and extraordinary meals prepared by the chef and his team.
Michel Guérard started off as an apprentice pastry chef after the Second World War and worked his way up to become the head Pastry Chef at the famed Hotel de Crillon. He received his first Michelin star in 1967, 2 years after he opened his own restaurant in Paris. The second and the third stars soon followed. Today, he has been able to maintain the 3-star status for the past 38 years and counting. Something that modern day chefs will find hard to match.
The main building has 25 spacious suites each decorated with antique furnishings in French country style. The rustic elegance of the estate is perfect and not pretentious given the hotel is 5-star rated. The spa is housed in the cozy farmhouse surrounded by herb gardens. Their signature treatments include a white clay bath and jet needle spray from the hot springs that break down cellulite. After a day spent at the Spa, the pungent smell of sulphur and magnesium (with anti-inflammatory and diuretic benefits) from the town's thermale will eventually grow on you. Facials and massages are offered in between the half-day or all-day treatments. Pitchers of herb-infused water and fresh peppermint tea are served by the uniformed staff. Many guests take this opportunity to unwind and read quietly in front of the fireplace. To me, this is the ultimate pampering that one could ask for.
The best part of the stay was to appreciate the amazing yet healthy 3 Michelin-Star meals 3 times a day. Gourmet breakfast was served in my room presented in a large silver tray with freshly cut flowers. I learned later that for the chef's Minceur slimming menu, the mouthwatering 3-course lunch and dessert are surprisingly less than 600 calories. For those who would like to follow this healthy path home, his cookbooks are available in both French and English to purchase.
Before dinner, we were invited to enjoy the estate's wines with some amazing amuse bouches in a lounge that was the classiest 'Out of Africa' inspired I had ever seen. Dinner was very traditional and definitely one of the best meals we have ever had. Truffle Cloud, Smoked Lobster and Roast Duck were simply cooked with fresh produce and local ingredients. While dining, I did not feel guilty asking for more bread because 'les pains' were made fresh from scratch in the kitchen, smelled wonderful and was feeling like I had done my burning for the day! Chef Guérard's desserts were also to die for, especially his famous Grand Marnier souffle. The genuine 'old school' service experience is just so pleasant and hard to find nowadays.
At the end of my stay, my mind and body felt completely rejuvenated and unafraid to go back to the real world because I had found this secret retreat.
– B.P.