Parsons' Table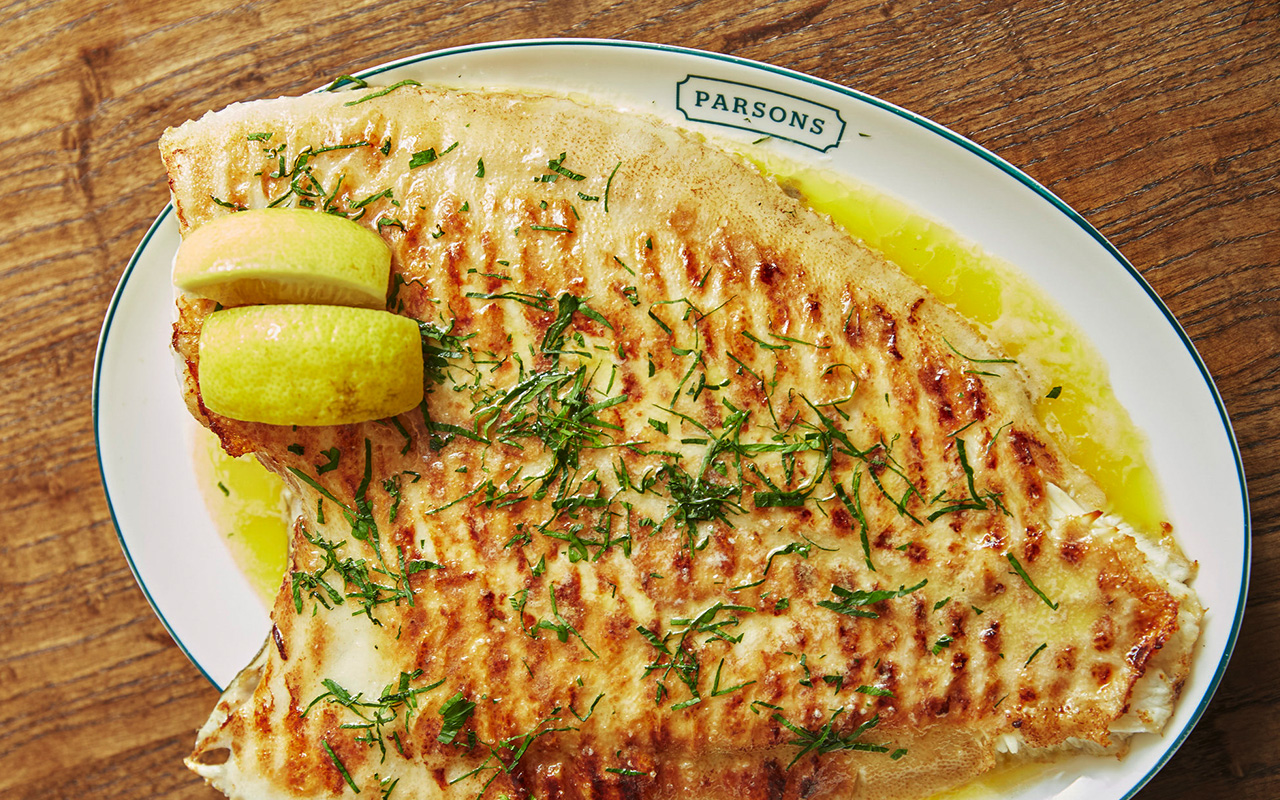 Text by Petch Kingchatchaval
PARSONS IS DECIDEDLY SMALL WITH
AN UNFUSSY YET WELCOMING ATMOSPHERE.
Amidst the bustle of Covent Garden, Parsons is a charming eatery that offers diners a welcome respite from one of London's busiest districts. The restaurant, which opened in 2017, is decidedly small with an unfussy yet welcoming atmosphere. The bright white-tiled interior is filled with touches of dark wood and jade green. Diners settle in to enjoy their meals at high countertops and cozy booths, and it's not uncommon to see daily specials written on the wall in a friendly scrawl. The space is also fitted with an open kitchen, from which Parsons serves up fresh seafood and excellent wines — a natural choice, as it is helmed by the same team behind The 10 Cases, a popular wine bar found just across the road. Owners Will Palmer and Ian Campbell named the restaurant as a tribute to their mothers, who serendipitously share the same maiden name.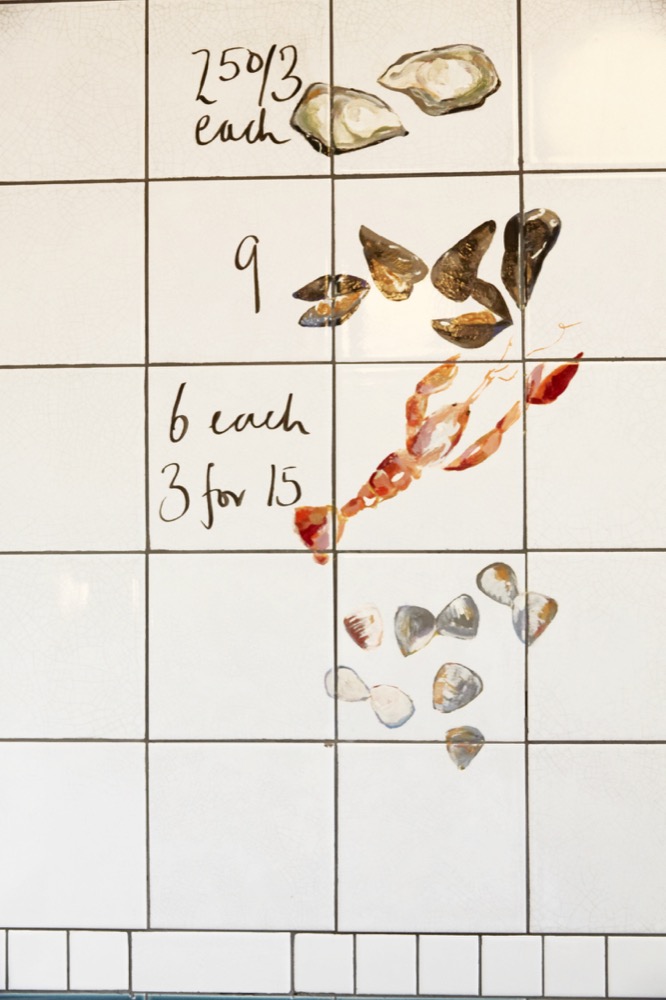 The pair first met while studying at the University of Edinburgh and upon graduating, both went on to pursue careers in the on-trade market, which took them to the South Pacific and Spain. Five years later, they came together to begin work on The 10 Cases, which opened its doors in 2011. The lively bistro is built around an intriguingly simple concept: they offer ten whites and ten reds and only ever purchase ten cases of each, resulting in a wine list that is ever-changing and often full of surprises.
This dynamic approach can also be seen in the menu at Parsons, which is heavily influenced by seasonality and the owners' shared love for classic English fish restaurants. The restaurant only cooks with the best fish available that day, so their offerings are constantly evolving with the months, seasons, and even the weather. The aforementioned classic influence can be seen across the menu: potted shrimp croquettes and smoked cod's roe with seaweed crackers come in generous portions that are perfect for sharing, and comforting favorites like fish pie and Welsh rarebit also make an appearance. These live alongside bolder dishes like the steelhead trout ceviche, which is served with orange tobiko and tiger's milk, a mix of lime and lemon juice, soy sauce, mirin, ginger, chili and garlic that is used to cure the fish in classic Peruvian ceviche recipes.
As is to be expected, Parsons' wine list has a focus on coastal wines and classic seafood pairings, but it also includes some more unusual offerings in the spirit of its sister establishment. Wine is available by the glass, carafe and bottle, and spans a wide scope of regions including Italy, Germany, Spain, Portugal and France. "We love anything that is made with precision and honesty, whether this is from established or new wine regions, producers and varieties," says Campbell. "You can have all the kit in the world, but it is important to remember that great wine is only great in good company."