Portuguese Proficiency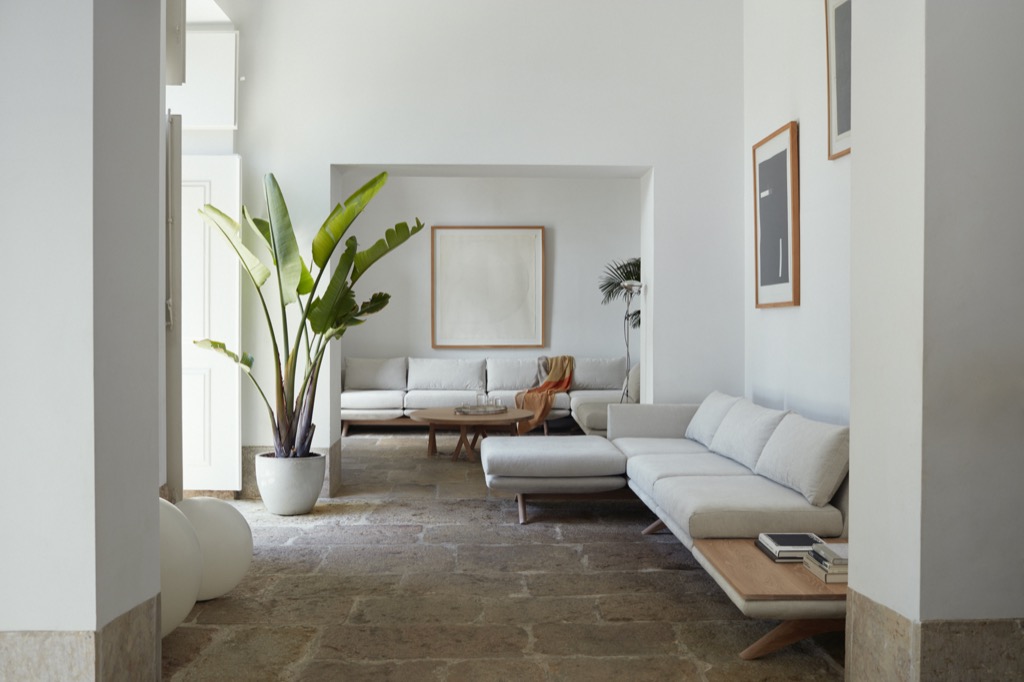 Texted by Pamara Chavanothai
It all started in 1993 when the husband-and-wife team, Luis De Oliveira and Fatima De La Espada, dreamed up a furniture project in their workshop barn in a small Spanish village. The business took shape when the couple relocated and opened their first store three years later in London.
A firm steeped in tradition and innovation, placing human beings at the center of design, De La Espada specializes in woodworking and champions equal footing on what may seem like contrasting extremities — old and new, traditional and technological, and custom and commercial.
Today, the brand closely collaborates with well-respected contemporary designers like Neri & Hu, Luca Nichetto, Matthew Hilton and Autoban. In more recent years, Jason Miller, Studioilse and Manuel Aires Mateus have added their names to the power list. The collection, while diverse with collaborators from around the world, is aligned and distinguished by the use of elegant materials, meticulous joinery and playful creativity.
Despite its global outlook, the brand's roots lie in a forested Portuguese town 200 kilometers north of Lisbon. The De La Espada factory is where industry and small-scale production meets, and craft fares well with advanced technology.
MODERN WOODWORKER
A team of skilled craftspeople — made up of 50 percent female and 50 percent male — unite noble materials with traditional joinery (mortise and tenon, wedge tenon, dovetails, lap joints, you name it), relying on both handcraft and technology to realize each design to the highest quality.
They hand select every piece of wood with expert eyes, and then decide how to work with each unique cut for maximum structural integrity and which component most beautifully suits another. Only the highest grade of wood is used. Sourced from sustainable farms where trees are regularly monitored, pruned and replanted, the resulting timbers show consistent grains and fewer knots. Where these timbers are ordinarily reserved for veneer, De La Espada uses solid timbers in making furniture.
Both high-tech machinery and handwork are utilized on different tasks where most suitable. While the plank selection, part assembly, gluing and sanding are pure handwork, CNC machines help distill the knowledge of the carpenters, providing precision not possible with the human hand, particularly in repeat operation and increasing efficiency.
One interesting and very important role is the person in charge of the final assembly. The responsibility to combine each finished part together falls to one craftsperson, who has an experience in all areas in the factory and a profound understanding of the products. Each part is painstakingly assessed and adjusted, an artisanal finishing touch to meet the De La Espada rigorous standard.
SUSTAINABILITY
Undoubtedly one of the most environmentally friendly brands out there, De La Espada's furniture is built to last. The Portuguese brand offers a lifetime repair service to help recover the pieces should undesirable accidents happen. Solid wood naturally lends itself well to repair; water-based glues and lacquers, as well as natural oils, are used to restore it.
The factory — powered by solar energy — does not mass-produce. This means the amount of resource and energy required to fulfill the activity are limited. Nearly all of its packaging is easily recycled as cardboard or paper, dramatically reducing plastic and foam use. Paper cushion replaces bubble wrap. Paper tape takes over plastic tape. Impact-resistant, triple-wall cardboard supplants chipboard crate.
The firm continues to research materials and commits to moving toward 100 percent recyclable packaging, minimizing their carbon footprint whenever and wherever possible.
LONG-LASTING AESTHETICS
De La Espada describes its furniture as a place to eat, rest, sleep and work, promoting a sense of home and connectedness with humans at its core. The products are designed with this notion in mind, so that they become poetic objects with meaning for the user and overcome the ever-changing trends and the passing of time.
This plays a key role in the product's inherent durability, as the emotional bond encourages the user to keep the product for a lifetime.