Pure Living With Frama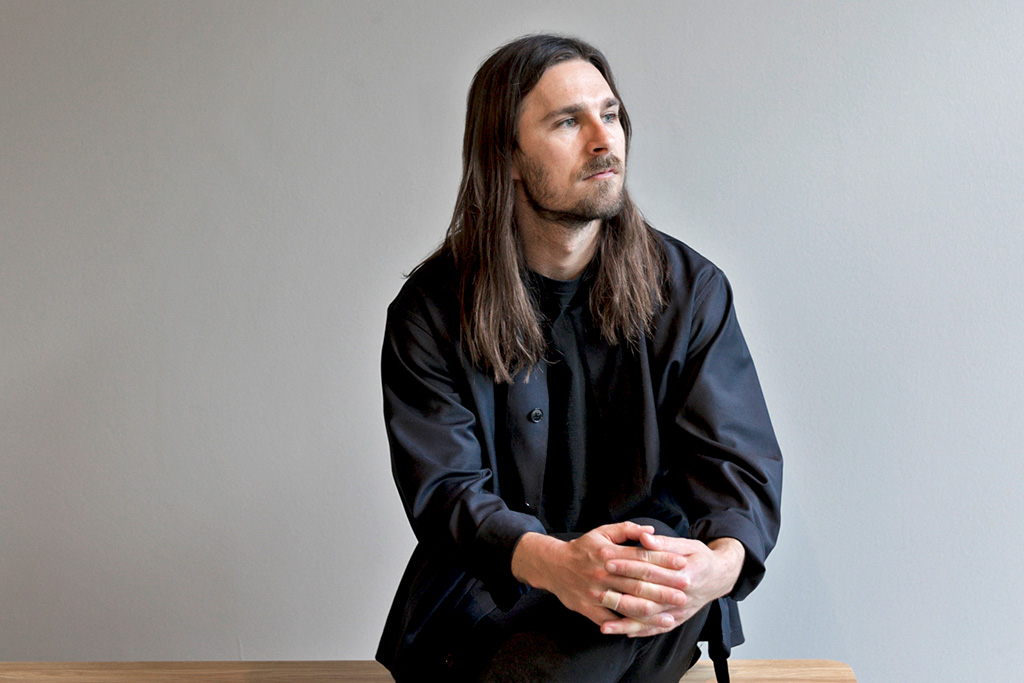 Text by Uracha Chaiyapinunt
Since opening its doors in 2011, Copenhagen-based lifestyle brand Frama has helped redefine the business of design in Denmark. Its Founder and Creative Director Niels Strøyer Christophersen has been a great force behind that. Niels's no-nonsense approach to 'living well' means a return to the basics. He believes in permanency, not seasons and trends. He prefers minimal (but well-considered) designs, quality craftsmanship, honest materials and timelessness—all of which are present in Frama's growing list of products that include furniture, accessories and apothecary.
In this issue, we catch up with the man behind the brand for some tips and inspiration on the holidays and home.
HOLIDAY TRADITIONS AND CELEBRATIONS
Niels: Winter holidays is one of my favorite periods in the year. For me, the holiday season is when things are getting wrapped up and you finally have time to reflect on all the moments you experienced—ups and downs. It is also a period where you can take a pause. I celebrate the holidays with my parents and my two brothers and their families. In most cases, we eat specific dishes like duck, brown sugared potatoes and a rice pudding dish with almonds and cherry sauce. We also prepare gløgg, which is a hot wine drink with nuts, raisins, orange and anise. Everyone is always hoping for a "white winter" but it's getting more and more rare that snow is coming.
TOP PICKS FOR GIFTS
Niels: A set of Otto cups in neutral glaze, an St. Pauls Apothecary hand wash 375ml and an AML stool in light pine wood. I believe the three selected items give a nice variation of the Frama sphere. Despite these items' obvious differences in function and usage, there is a very clear cohesive language between them. They are also something most people would appreciate regardless of interior style.
SPENDING TIME AT HOME
Niels: Our home has a very easy flow because we decided to have no doors in the home. Hereby you easily go from one space to another, almost without noticing—the entire house feels like one big space. We have two tables in the house, Frama's round Farmhouse Table and a longer rectangular table. It depends a bit on the mood which one I prefer and also which time of the day I'm home. We spend a lot of time around these tables eating, chatting, reading and working. We also like to spend time in our kitchen, and even though the kitchen is placed in the back of the house, it still somehow feels very central.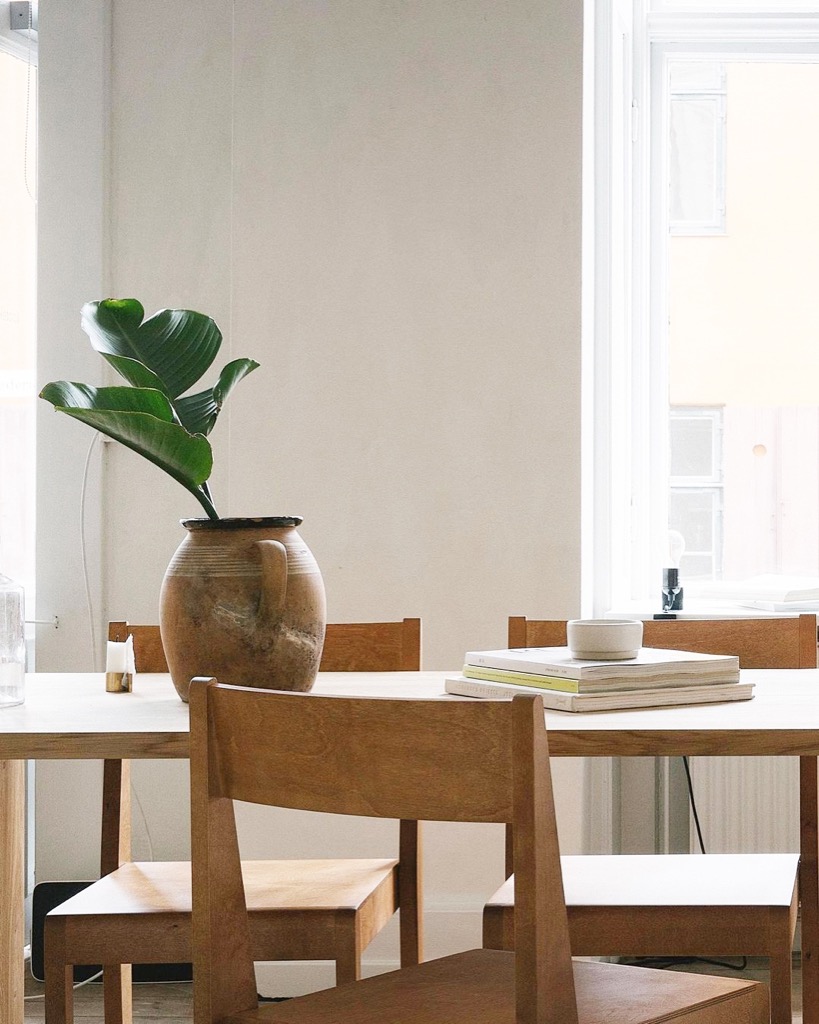 TIPS FOR CREATING A HOME
Niels: I think it's important that your home reflects "who you are" and I believe we all have different needs and habits. There is no correct or incorrect way to live as long as it reflects who you are and it lives up to your needs. A general advice would be to strongly consider what you really need, like and appreciate in a home. After, you should make a wish list of objects you'd like to invest in—either because they are inspirational for you and/or because it serves a functional purpose. Rushing this process is never healthy. Make sure to invest in pieces that can patina and be embraced even more for years to come. Ensure that your spaces give you a positive and calming energy.
NEW AND IN THE WORKS
Niels: We recently opened our own eatery "Apotek 57″ inside our Studio Store spaces in Copenhagen. The place is a collaboration with Chiara Barla, and we offer seasonal breakfast and lunch. Baked goods, coffees and house-made soft drinks like water-based kefir and so forth.
We have very interesting new furniture pieces coming out soon and are very much looking forward to a new fragrance launch in the St. Pauls Apothecary series, inspired by botanic scents from Japan and Asia.
2020 LESSONS
Niels: We should ensure a healthy living both mentally and physically. And that the world is never possible to predict.
Frama is available at Chanintr Craft; open daily from 10 AM to 7 PM at 924 Sukhumvit 55 Road.