Remastering the Icon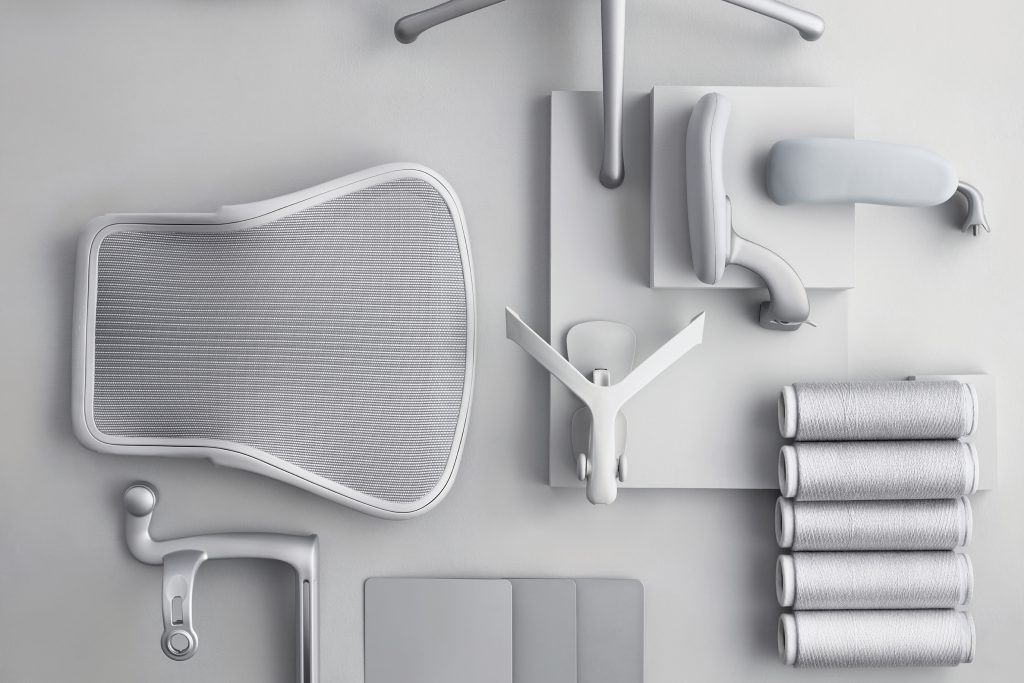 We are all familiar with the great Aeron chair that for the past 2 decades has been referred to as 'The Holy Grail of Ergonomic Chairs'. To us, nothing has ever topped the Aeron Chair in terms of performance, design and quality. Not until Herman Miller recently unveiled the remastered version of the Aeron chair. It does meet all our expectations with its improved function and attributes. The great has now become the even greater.
The Aeron chair first launched in 1994 and surprised the industry because of its revolutionary look and design. Instead of the typical, old fashioned padded office chair, Aeron chair debuted its sleek form with modern materials and components. Designers Bill Stumpf and Don Chadwick did away with foam and fabric to create a true machine for sitting. It did not just change the way people sit, but what they thought a chair could be.
Uniting human-centered design with Herman Miller's innovative technology, Aeron quickly became the bestselling and most recognizable performance chair of all time, with over 7 million sold in 134 countries. The chair is a vital tool for users around the globe and holds a rightful place in popular culture. It is also included in the permanent collection at the Museum of Modern Art in New York. It even became a status symbol in Silicon Valley during the dot-com boom.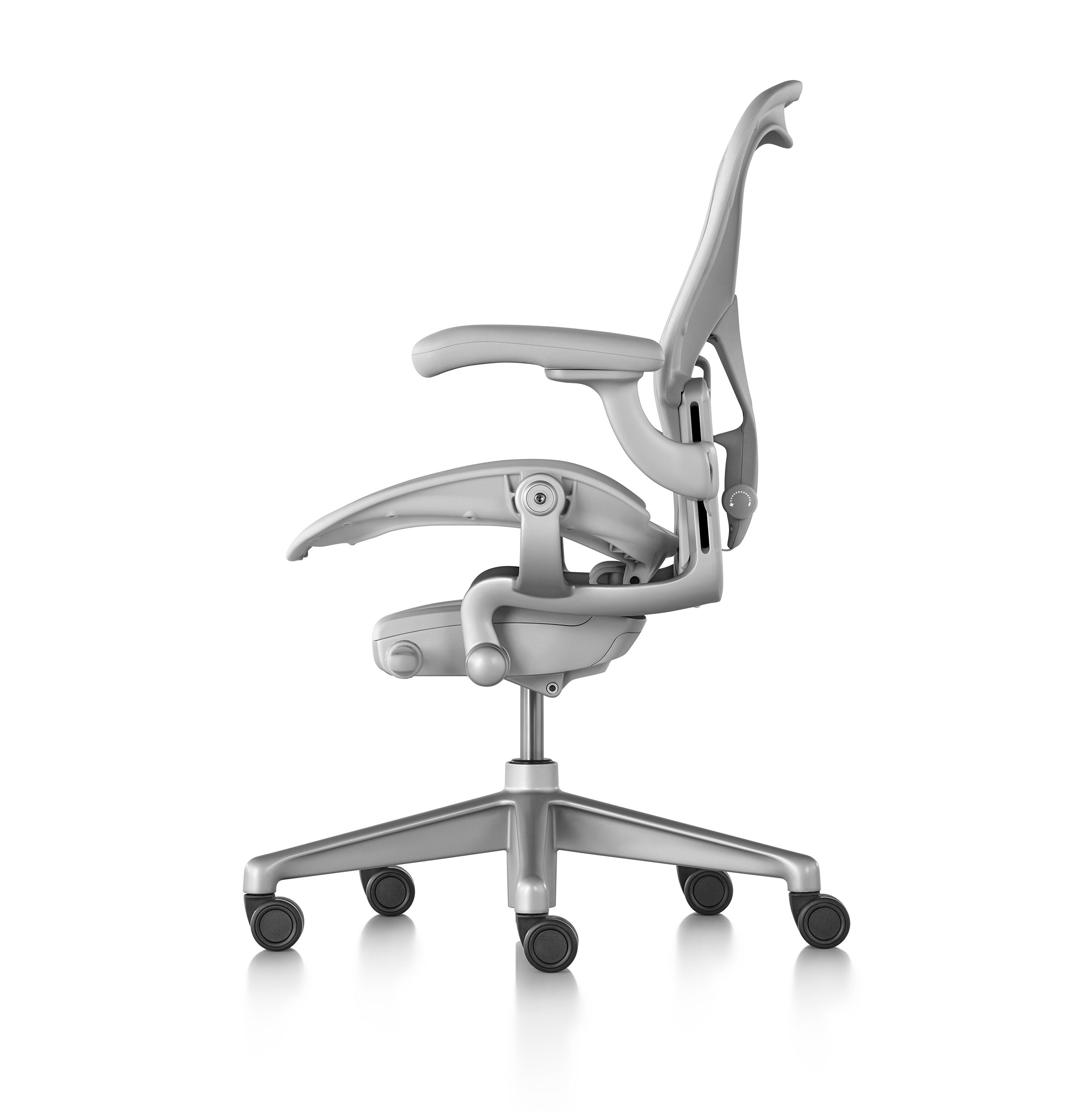 The new Aeron retains the distinctive silhouette of the iconic original but every component of the design has been updated to raise the bar for performance seating. For over 2 years, Don Chadwick worked closely with a team of scientists, engineers, materials specialists and researchers at Herman Miller. They combined the latest insights in anthropometrics and ergonomics to make the new Aeron stronger with smarter materials, with better adjustment capabilities and ultimately a more comfortable seat. The reengineered tilt mechanism, adjustable PostureFit SL spinal support and groundbreaking 8Z Pellicle zoned suspension works together to deliver enhanced comfort. The Pellicle mesh allows the user's body to breathe and distributes the body weight more evenly.
Guided by the late Stumpf's notions of 'visual comfort' and Chadwick's keen eye for aesthetic detail, the remastered Aeron was designed to harmonize with the environment in which it was placed. Recognizing that most environments look and feel vastly different today, Aeron's colors, materials and finishes have been completely reconsidered and for the first time, it comes in 3 holistically curated palettes: Mineral, Carbon and Graphite.
Environmentally speaking, when Aeron was first launched, it set a new bar for sustainability. With today's update, the Aeron remastered includes 39% recycled content and up to 91% recyclable material. Like they say, even though the chair is black, it's green.