Rosés to Ponder About This Summer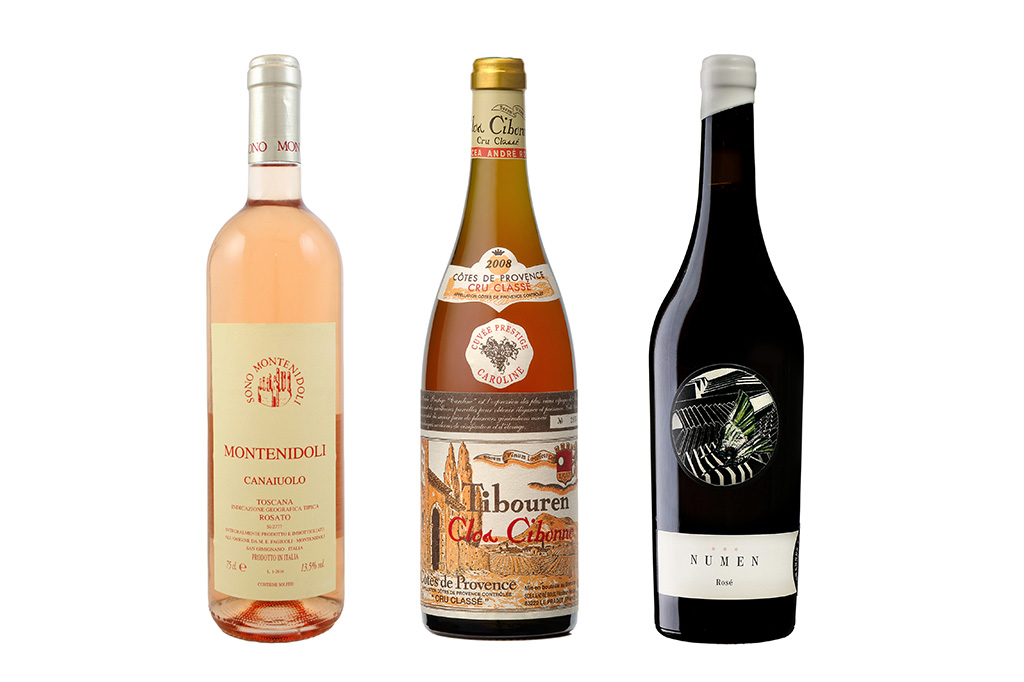 Text by Kim Wachtveitl
A certified member of the American Sommelier Association Kim Wachtveitl is the founder of Wine Garage and co-owns Quince restaurant and Sing Sing Theatre Bar.
Come summer, come rosé. Most wine drinkers believe pink is neither-here-nor-there; fashionable at most — especially from the Provençal coast — and geared towards summer parties and lunches. But despite the public's perception, the contemporary winemaker of Montenidoli believes the underestimated rosé has its own unique qualities: "the gentleness of a white and the strength of a red; it is a transgender." We recommend three choices for this summer.
Montenidoli Canaiuolo Rosato Toscana 2019, Tuscany, Italy
Elisabetta refers to this wine as the "champagne" of Montenidoli. The red Tuscan variety Canaiuolo grows on 200-million-year-old soil from the Triassic period. Its body is juicy with bright acids and flavors of violet and fresh herbs. A slightly tart finish captures the salinity and minerality necessary for a fine accompaniment to lobster and shellfish. A wine to start the conversation at the table and bring happiness to any event.
Clos Cibonne Grand Cru Classé Cuvée Caroline 2018, Provence France
A 17th-century estate doused in history captures the essence of the noble Tibouren grape like no other. To create Cuvée Caroline, the owners only use the best grapes from the oldest plots
overlooking the sea near Toulon. After one year in brand new 300-liter barrels, this complex wine exhibits a dazzling copper color. On the nose, dried apricots and peaches are accompanied by a salty sea breeze and fresh tobacco. As it ages, the vanilla pod and noble wood notes will meld. A wine of stature, in texture not unlike the cherished white Burgundies of bygone days.
Johannes Zillinger Numen Rosé 2018, Weinviertel, Austria
"Don't judge a rosé by its color," says Elizabeth Gabay, Master of Wine. "What's important is the fruit profile and the wine's acidity." By the look of this St Laurent from 100-year-old vines grown on limestone, one can be forgiven for thinking it's a light red. No sulfites are added to this wine. The juice ferments in clay amphorae for nine months with the skins and stems on them to create a unique and lively wine. Hypnotizing aromas of Christmas spice layered with pomegranate. This is a boundary-pushing rosé that pairs well with spicy food.
WINEGARAGE