Saving Iford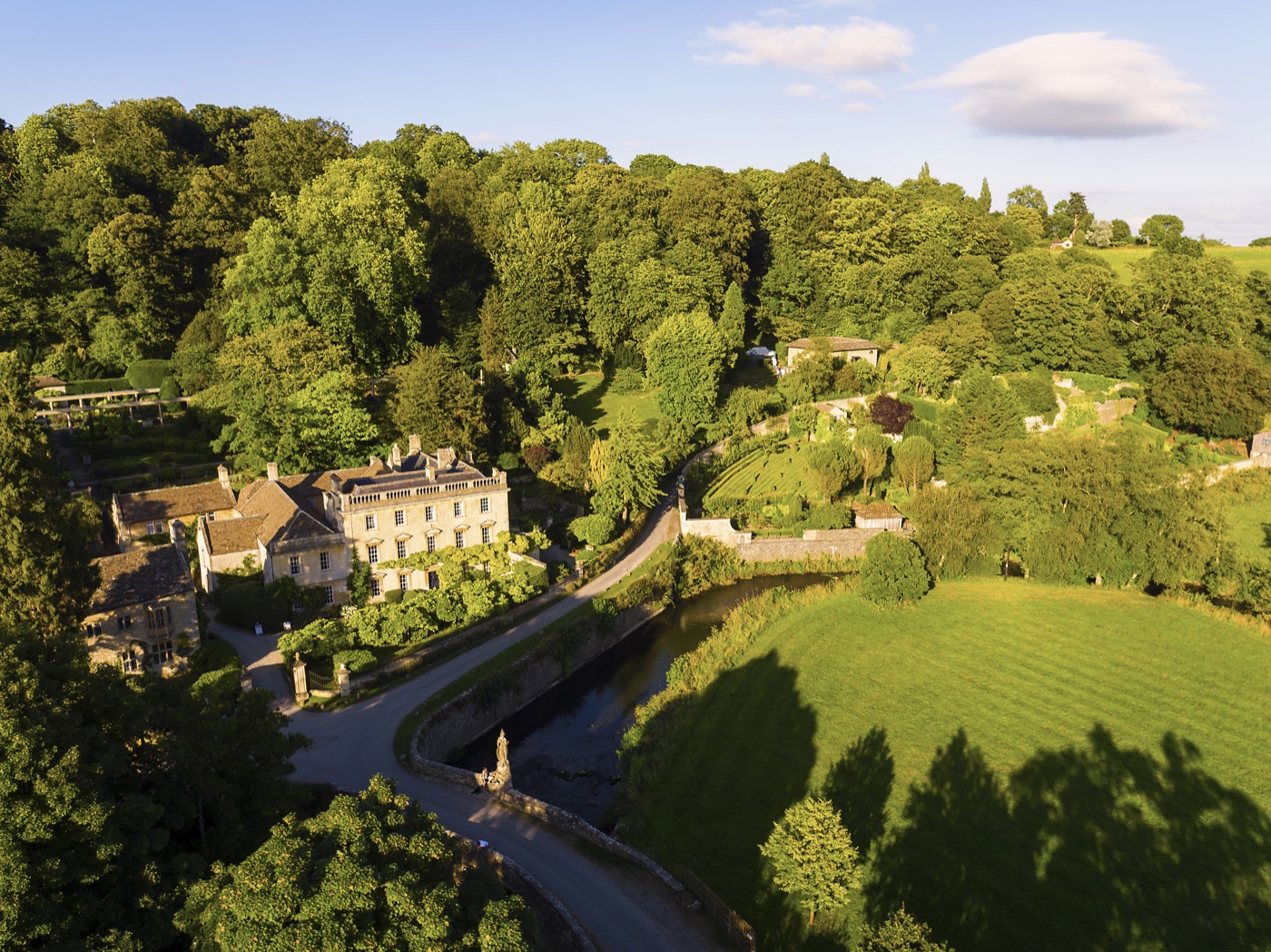 Text by Pawita Chindakawee
"UPON OUR MARRIAGE IN 2016, I NOT ONLY MARRIED WILLIAM, BUT ALSO IFORD."
– Marianne Cartwright-Hignett
Many people know Iford Manor for its romantic Italianate garden, created by the revered Edwardian designer-architect Harold Peto. Little do they know of the story of its resurrection after the Second World War by two generations of the Cartwright-Hignett family who now manage and reside in the estate. Purchased in 1964 by Elizabeth Cartwright (as she was then), Iford Manor was in a miserable state, thought to have been lost forever. Even so, Elizabeth pressed ahead to bring Iford Manor to what it is today: a charming destination in the Cotswolds, an award-winning treasure of Britain.
A young woman living in London, enjoying socializing and traveling, Elizabeth explained her purchase that did not seem to make sense to anyone at the time. "I wasn't looking for a large house but the whole thing was absolutely enchanting. Otherwise, what would become of it," she says. "So I bought it, and have spent the rest of my life propping it up."
She encountered the first obstacle when just three months after the purchase, the Great Terrace blew over in the wind. After consulting numerous garden experts, it became clear that while Harold Peto was highly skilled in design, his structures lacked foundations. Elizabeth persevered to bring Iford back to life and met Lanning Roper, a well-known American garden designer, who she hired to devise an easy-care planting scheme that suited the hillside landscape.
In 1979, Elizabeth married John Hignett, who has over the years restored Iford with his passion of the garden and of Peto's design ethos. John rebuilt all of the terraces and their supporting walls, creating foundations in the colonnade to prevent it from falling over. He was also able to save a substantial part of the garden originally planted by Peto. John and Elizabeth's hard work paid off when the garden won the Historic Houses Association and Christie's Garden of the Year award in 1998. It recently received the Group Travel Awards – Little Treasure of Britain in 2017.
Today, Iford Manor is under the care of the second generation of the Cartwright-Hignett, William and Marianne. "Upon our marriage in 2016, I not only married William, but also Iford. Elizabeth decided to hand over the baton to us upon our marriage and we moved into Iford Manor, taking over the great honor and responsibility for running the wider Iford Estate across the Iford Valley, as well as Iford Manor itself and its garden," says Marianne.
As guardians of the heritage, the family enjoys sharing it with the visitors. "These gardens and houses were not built for today's world and maintaining them is indeed a challenge. However, all of the hard work in doing so is more than repaid when our visitors leave refreshed and with a smile on their faces, having felt transported into another world," explains Marianne.
Since August this year, Iford has had the honor of welcoming Troy Scott Smith to the role of Head Gardener. An experienced gardener and great admirer of Peto's work, Troy has always loved Iford Manor Gardens since he worked nearby at The Courts in the '90s.
William shares with us his excitement for having the new Head Gardener onboard: "Following 40 years of extensive restoration by my parents, Iford Manor Gardens provide a superb opportunity for someone with Troy's vast experience as we seek to further expand and restore them, whilst enhancing the visitor experience. Troy's horticultural attention to detail and critical understanding of the 'sense of place' are a perfect fit with Harold Peto's romantic approach to design."
Plans for the restoration and expansion of Iford does not stop there. In 2020, guests can expect to see a new café, a veg patch, and plant sales upon their visit to this magical, historical landmark on the last hill of the Cotswolds.