Taking Flight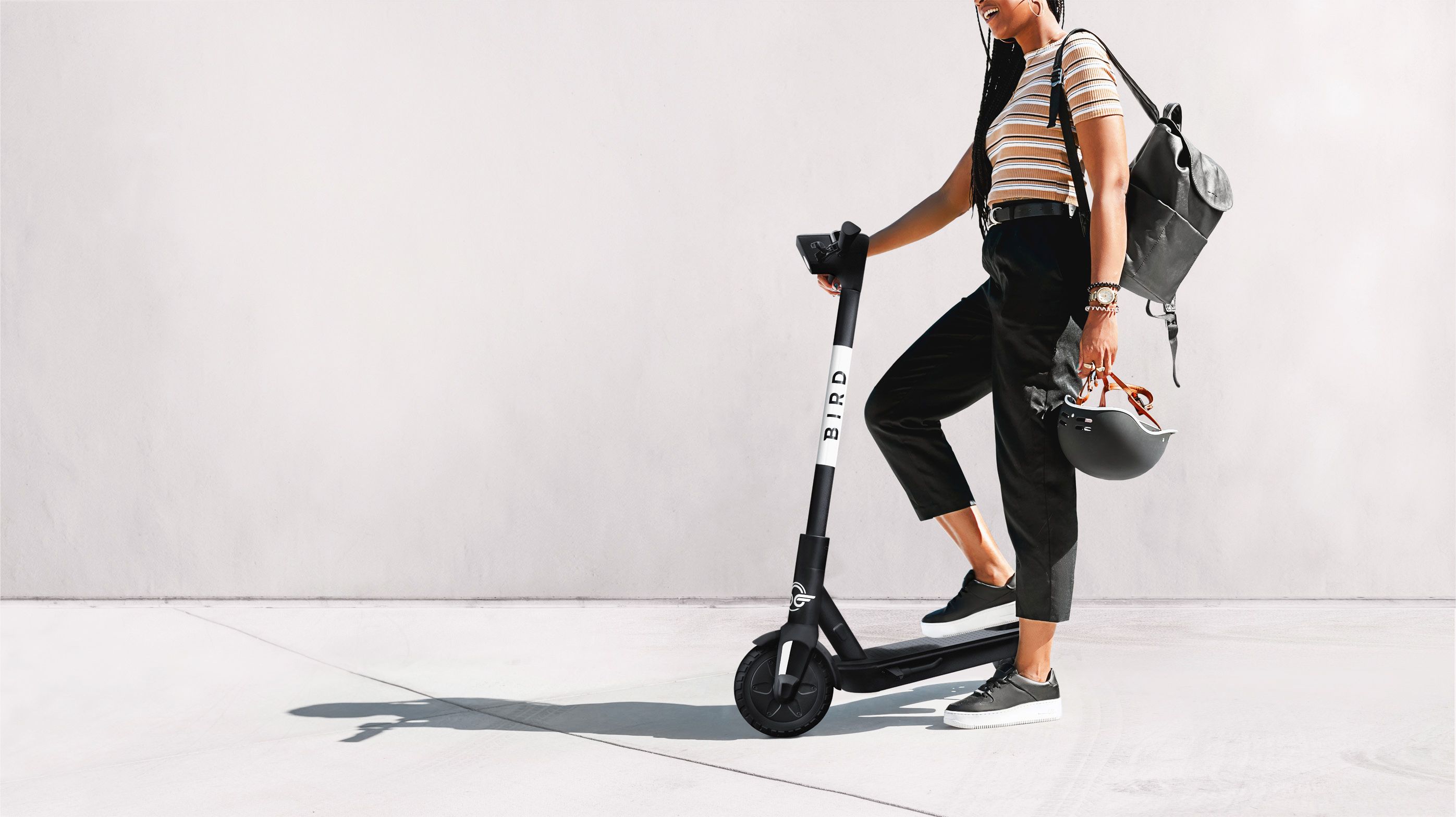 Text by Uracha Chaiyapinunt
Things you are guaranteed to find on Abbott Kinney, a mile-long boulevard in Venice, California: hip coffee shops occupied by hip Angelenos tapping away on their laptops, rows of palm trees and boutique stores as far as the eye can see, and sleek black electric scooters parked everywhere along the curb. Bird, a Santa Monica-based company, is on a mission to make cities more livable by reducing car usage, traffic and congestion. Their solution? A dockless electric scooter rental service to combat the 'first-mile, last-mile' problem commuters often have when using public transportation.
Founded in 2017, Bird now operates in over 60 cities throughout North America, Europe and the Middle East. To get started, users simply have to download the Bird app on to their smart phones, enter their billing information, use the app to find the nearest Bird and tap the screen to unlock the scooter. Once finished, ending the ride is as easy as pressing the button on the app. There is no need to return the scooters to a designated area or charging dock. These scooters get picked up by a small community of 'Chargers' who earn money by collecting Birds, charging them, and releasing them the next day.
The convenience and ease of Bird has allowed the company to expand at a rapid rate. Within the first year of operation, the company reported 10 million rides. While a big portion of Bird's regular users rely on the app to get them around the neighborhood for errands, a huge fraction utilize it to help solve the serious 'first-mile, last-mile' micro-mobility issue that cities with urban sprawl, such as Los Angeles, have. For these people, Bird helps them get from point A, usually their home, to a public transportation station – be it the bus or metro – which they take the rest of the way.
In recent years, Bird has faced its fair share of challenges, from theft and battery life to more pressing concerns about rider safety and city permits. However, those only prove to be a small bump in the road as the company has no plans to slow down. Recent moves from Bird include the launch of its monthly rental program; the release of Bird Two, a new and improved e-scooter that features 50 percent larger battery, anti-puncture tires, anti-tipping kickstands and self-reporting damage sensors; as well as the announcement for Bird Cruiser, an e-bike with a cushioned seat for two. Looks like Bird is only just taking off.