Tale of the Two Masters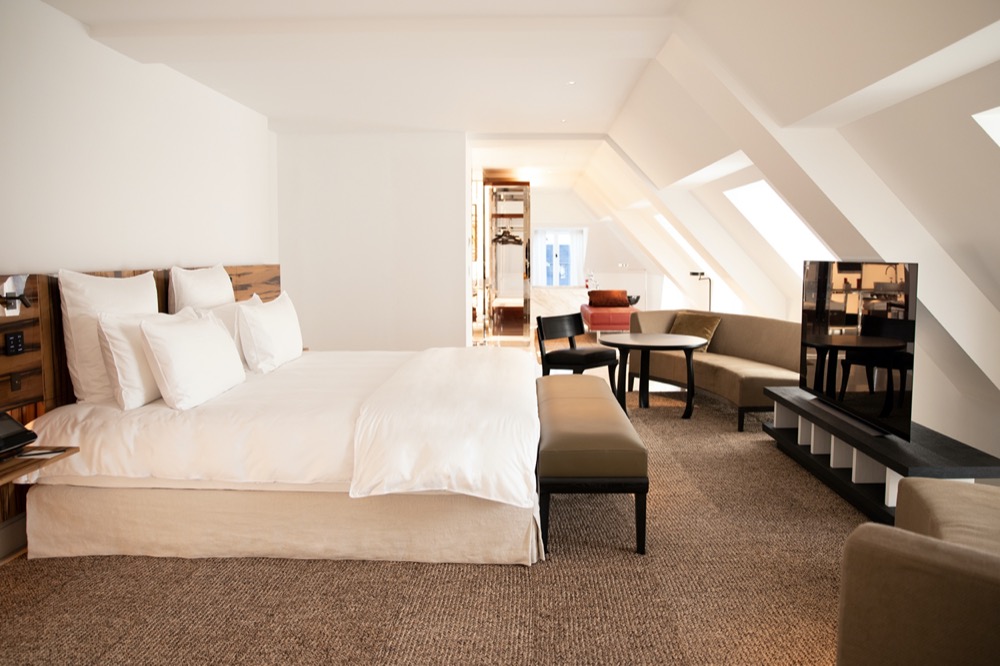 Text by Chanintr Sirisant
The story of the Castiglione wing of the Hotel Costes in Paris is really a story of two legends and friends. One, Jean Louis Costes, a legend in the world of French food and hospitality, and the other, Christian Liaigre, in the world of design and interiors. Both men who were close in age and started from the ground up eventually came to realize incredible success on an international scale.
Jean Louis came to Paris as a teenager with his brother Gilbert from Aveyron. He learned the ropes working in restaurants in Paris for 10 years before he embarked on buying his first one and renaming it Café Costes. In what would foretell his ongoing formula for success, he hired Philippe Starck to design it for him. Fast forward 40 years and he and his brother directly own or are partners in over 40 restaurants in Paris, not including his, greatest and most renowned accomplishment, the Hotel Costes, which was designed by Jacques Garcia.
Christian, also a country boy from La Rochelle, studied fine arts in Paris and initially practiced art. After toying with the idea of being a professional jockey racing horses, he eventually settled on working for Nobilis, a design studio and fabric house in Paris. After finally casting off on his own in a small shop window drawing furniture and doing interiors for friends, he was finally recognized by the likes of Karl Lagerfeld and Valentino, designing homes and offices for them. He went on to create a design studio that has continued to be one of the most coveted in the world and an international home interiors brand, Liaigre, with showrooms around the world.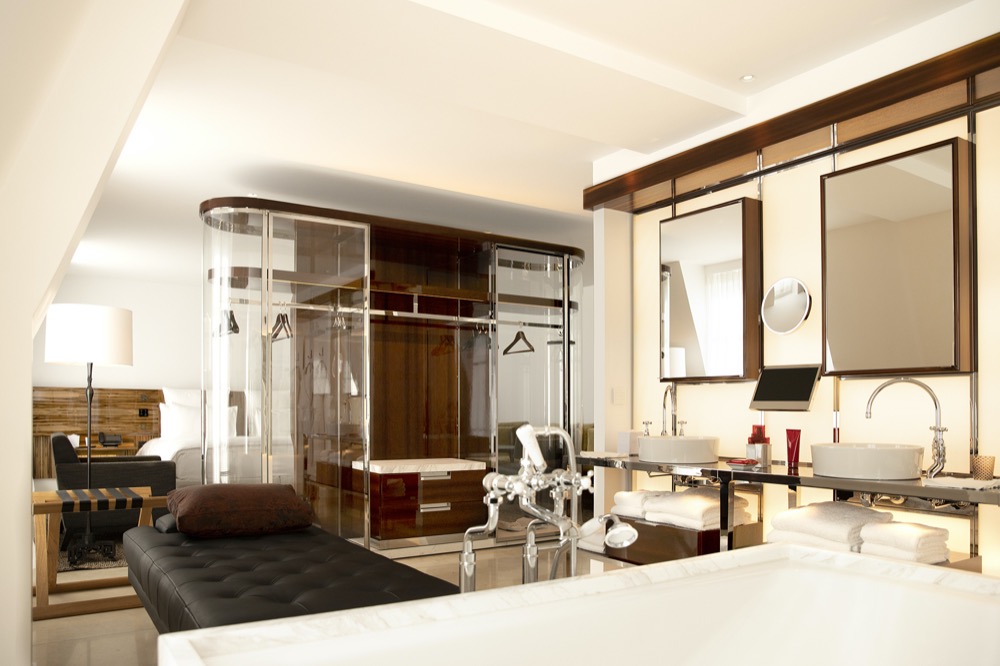 In all the years that I visited Christian in Paris, there was rarely a time that we would not have at least one meal at the Costes. Jean Louis was often there behind the scenes conducting his magic. If there were an award for the one location in Paris (or the world for that matter) with a combination of extraordinary ambience, consistently excellent food, great music and the most beautiful people, it would easily be the reigning king since it opened its doors. Although it can be a bit intimidating, dark and provocative at first, once you embrace it, it is an experience that you will always go back to.
The first collaboration between Jean Louis and Christian was at La Societe, a stunning, vibrant and sophisticated restaurant across from the Church of St. Germain des Pres, next door to Louis Vuitton and Les Deux Margots. It immediately became the Costes of the Left Bank with the same quintessential vibe and cocktail of beautiful people, high fashion, design, great food and music. La Societe was an amuse bouche to what was in the works. In 2011, Jean Louis purchased the Loti from NH Hotels which sat right next door to the Hotel Costes.
I still remember the excitement in Christian's voice when he said that he would be designing the new hotel. After having gained renown and success in his design for the Mercer Hotel in Soho, Hotel Montalembert and Hôtel Lancaster in Paris, and Le Serono in St. Barts, he set out to design what would be his best and final hotel project.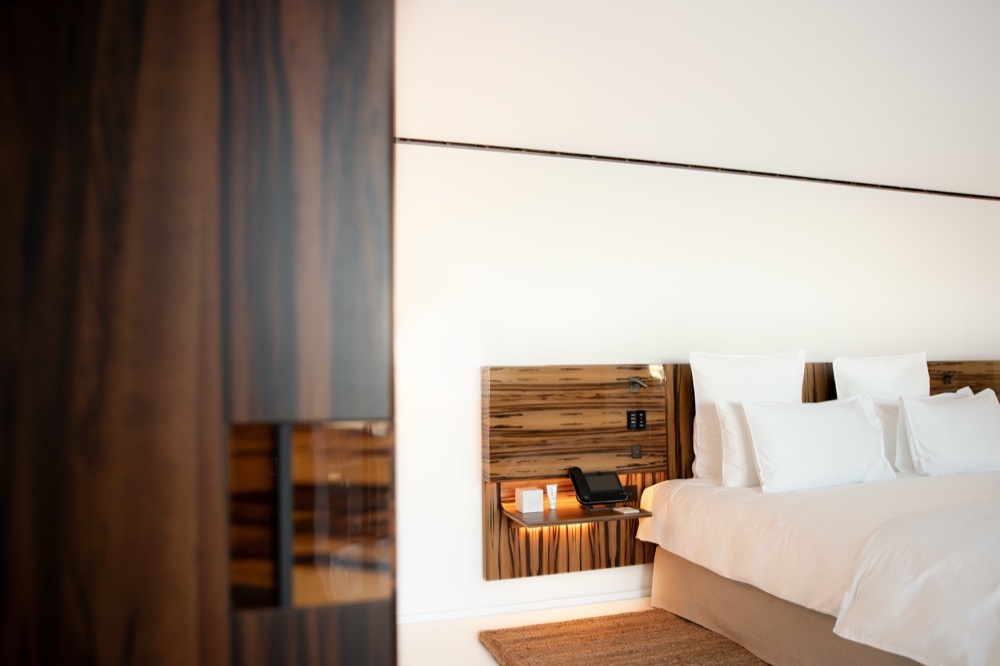 The concept by Jean Louis was brilliant, to connect two hotels through the heart — the restaurant, each with their own entrances and style under one brand, Hotel Costes. Every time we would go to Paris, Christian would sneak us up to see how things were progressing. His dedication to finish this one took all of his strength, particularly in his last days, visiting the site with barely enough energy to walk.
After seeing the hotel first hand, I have no doubt that Christian would be very happy, not only because it has realized immediate success but that it would continue to be in the hands of someone he greatly respected and trusted. It is truly a new landmark of Paris and one in which you can enjoy incredible views of the other landmarks, the Eiffel Tower as well as the Place Vendôme while being footsteps from the shopping of Rue St. Honore.
If you have never stayed at or eaten at the Hotel Costes, you may have heard of the Hotel Costes house music by Stephan Pompougnac which in itself was an international success.