The Bowery On Bowery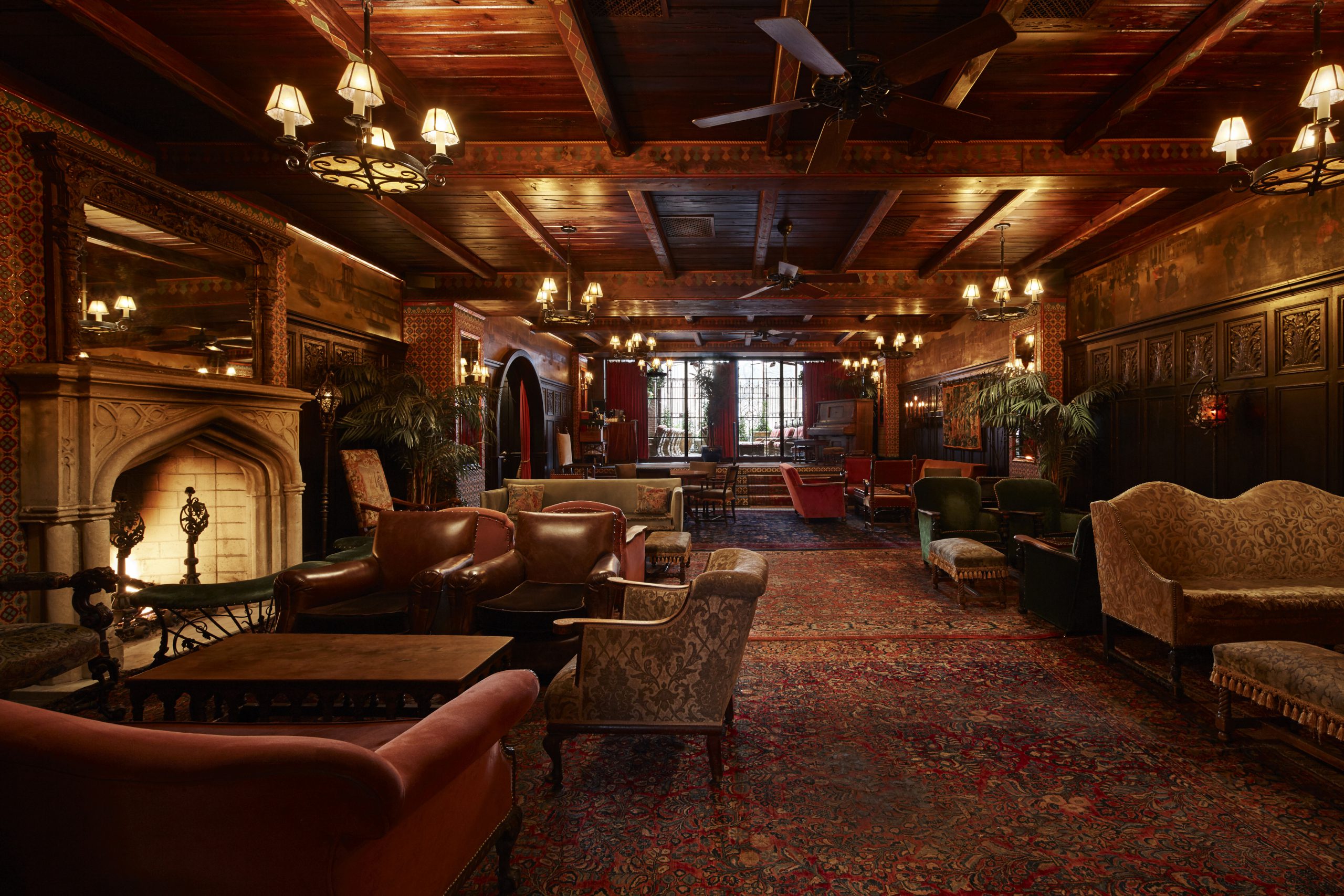 Text by Uracha Chaiyapinunt
Located in New York City's East Village, The Bowery Hotel is a reflection of the neighborhood it sits in. Though slightly rough around the edges, and not quite as polished as the neighboring West Village and Greenwich Village, the East Village has a distinctive personality and charm to boot. The area has long been associated with artists, punks, vagabonds and students, and served as the backdrop for Rent, a cult rock musical that focuses on a group of young struggling artists trying to make it big in the Empire State. This historical hub for counterculture exudes a hip, alternative vibe: gritty yet trendy, historic yet cool. In recent years, it has also become home to some of New York's finest dining and drinking spots.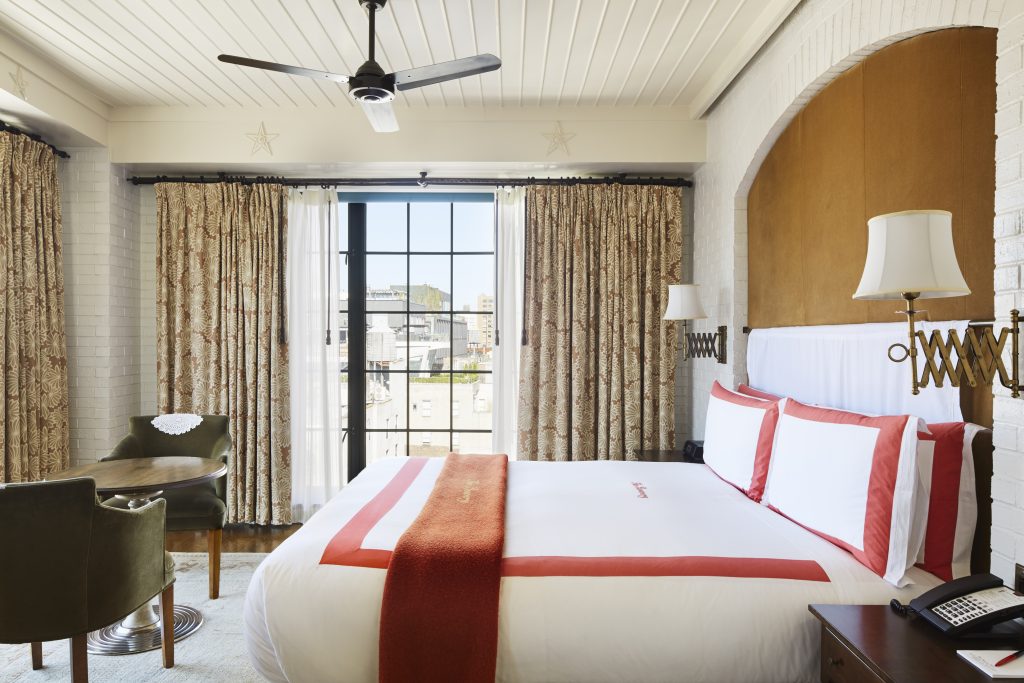 Much like its zip code, The Bowery Hotel boasts an authentic, eclectic feel that can be hard to find in hotels. Since opening in 2007, the establishment has successfully maintained its quintessential "je ne sais quoi" in an ever-evolving urban jungle. From the outside, the facade of the hotel appears relatively new; however, beyond its industrial double doors lies an awe-inspiring homage to classic New York, with an Art Deco-inspired lobby bar that manages to be both grand and homey all at once. Upon entering The Bowery, it is easy to understand why it is many a celebrity's home away from home, with Selena Gomez singing about drinking whiskey neat on its highest floor.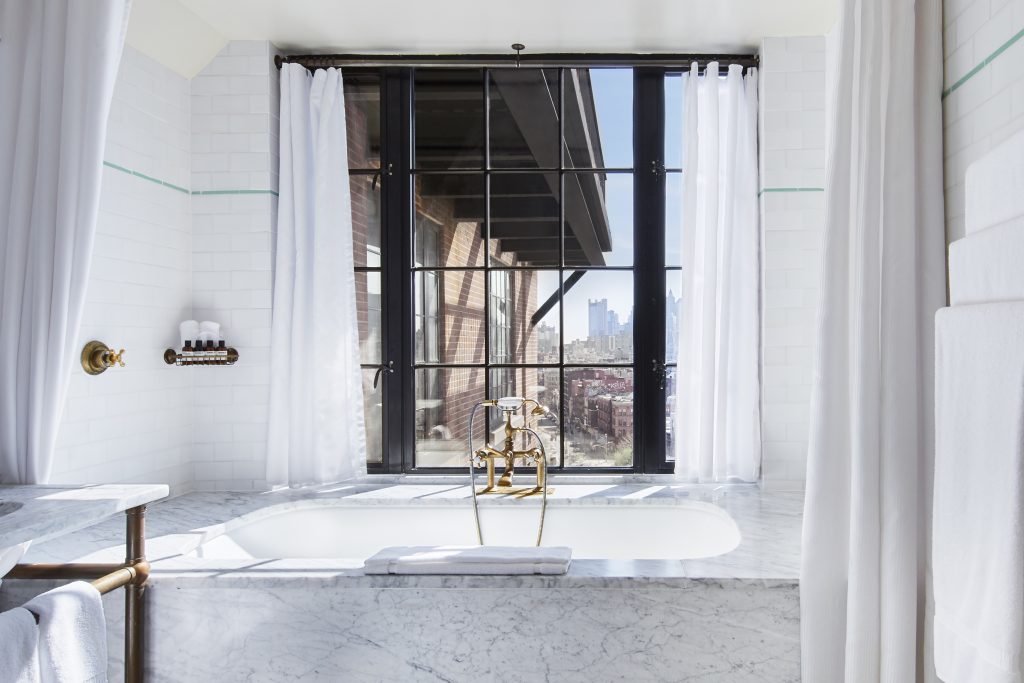 Sean MacPherson and Eric Goode are the men behind The Bowery Hotel. Renowned hotelier and restaurateur MacPherson's ultimate goal is to imbue all his establishments with soulful aesthetic. "As the world becomes more corporatized, I'm more and more interested in individual places. I like places that are independently operated and designed so you can feel the heart and soul," MacPherson said in an interview with Haute Living. "I think if it's at least 'human' it has its own power. In corporate designs, something is lost. I may not be as good as some of the corporations in some ways — but hopefully there is some moderate kind of alchemy or magic in it being closely connected to a person."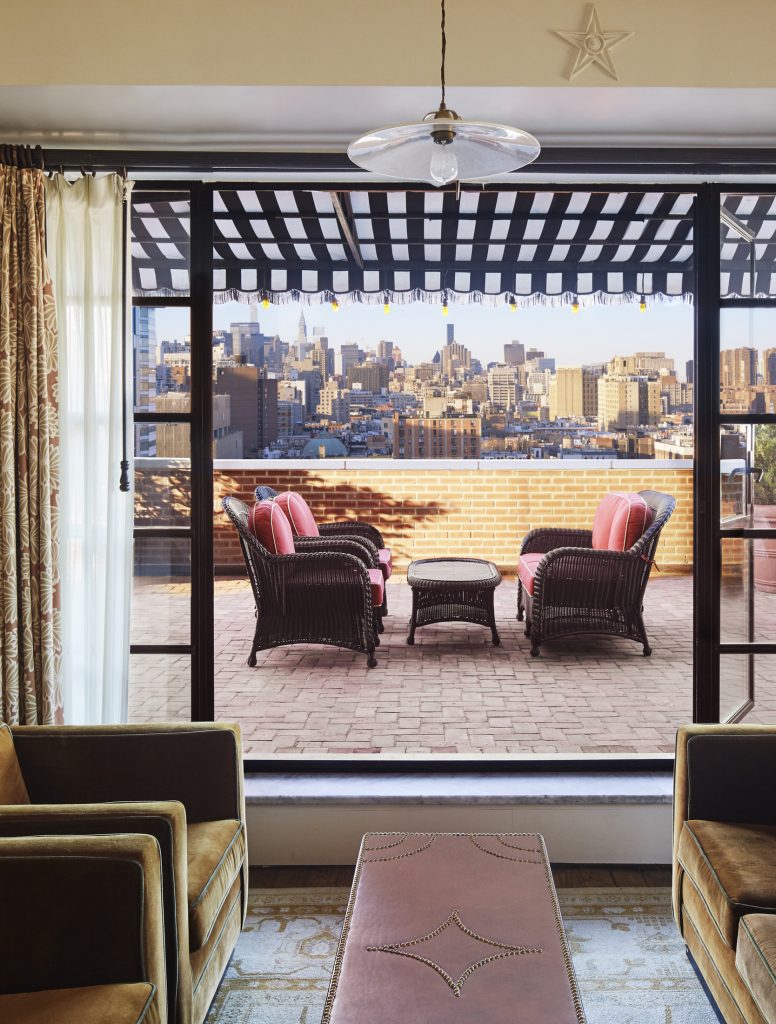 That "heart and soul" that MacPherson describes is exactly why we love The Bowery. We love its unique sensibility and retro glamor. We love MacPherson's subtle, tongue-in-cheek touches: old-school tasseled room keys, a board game collection inspired by Wes Anderson's The Royal Tenenbaums, red-brick terraces, Le Labo toiletries, cast-iron frames on its full-length windows, and furniture and design elements sourced from all over the world, including Waterworks bathroom fittings and fixtures. In the city that never sleeps, we find we sleep best at The Bowery Hotel.