The Capital's Crown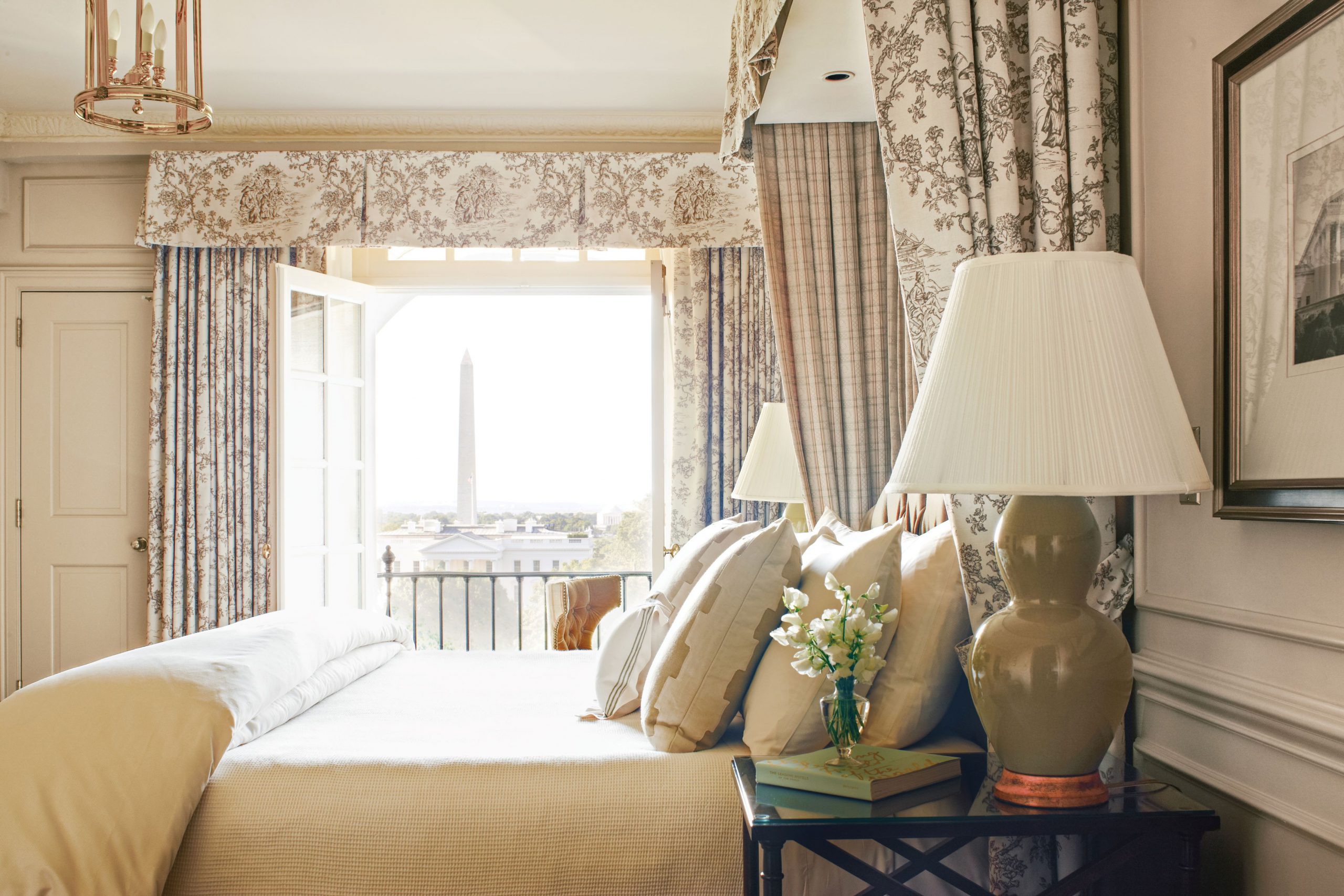 Text by Thomas Pheasant
Opened in 1928, just one block from the White House, The Hay-Adams has long been considered one of a Washington, DC's most valued hotels. Its doors have welcomed many U.S. presidents and countless heads of state over the past many decades. The beauty of its architecture sets it apart and it was the interior architectural details that quickly became my focus as I began the process of organizing the redecoration of this DC treasure. Given its proximity the White House, my inspiration came quickly… make the rooms and suites feel like guest rooms of the White House. Complete restoration of the lobby's wood paneling and ornate plaster ceilings helped me set the stage for a unique guest experience. I designed a custom toilet fabric incorporating various DC landmarks to be used throughout each guest room. Canopy beds, revived plaster ceilings and a bright palette transformed each guest room, infusing not only a residential spirit but a unique connection to the city itself.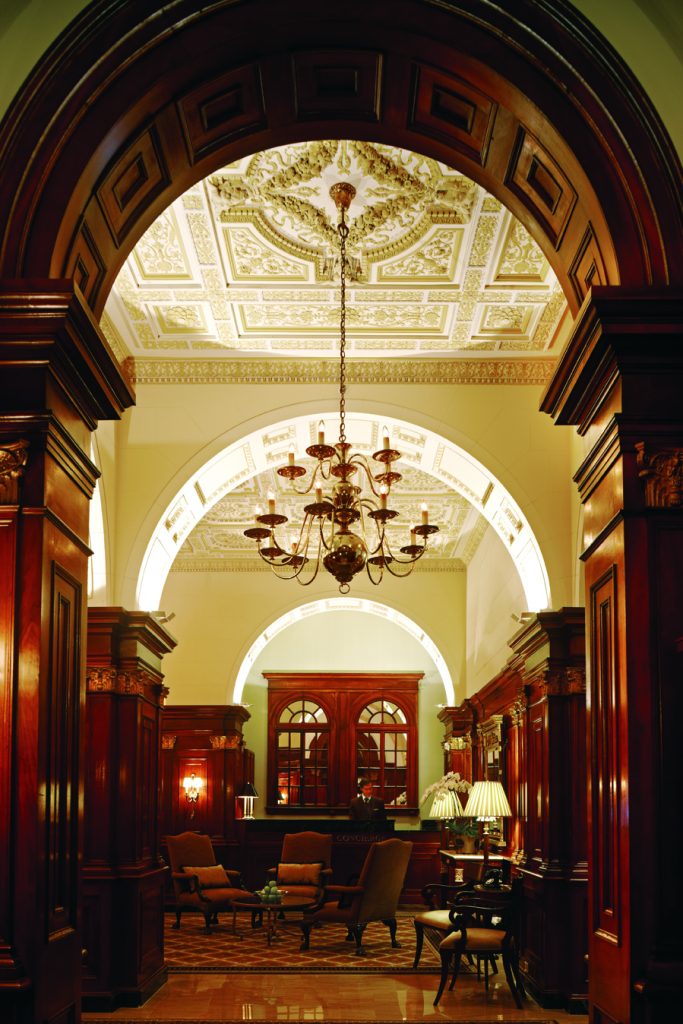 To add to the Washington experience, a local photographer, Zora DeVore, was hired to photograph various DC landmarks, museums and gardens. Printed in sepia tone, these images were carefully curated and used strategically throughout the hotel. I felt that these special elements and details would be crucial in giving each guest a special connection that could only happen inside the Hay-Adams.
The renovation also included The Lafayette, the dining room, located just off the main lobby and Off The Record which Forbes listed as one of "The World's Best Hotel Bars". My focus here was to maintain the spirit of the hotel and give both dining rooms a unique connection to DC.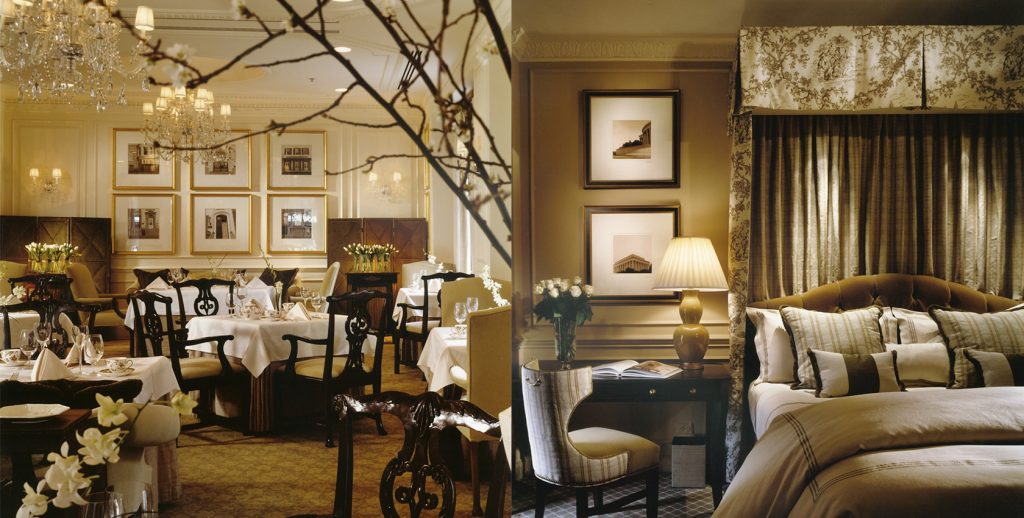 What I feel has been the most interesting aspect of overseeing the renovation and redecoration has been the focus on creating interiors that are both timeless yet fresh. The current trend in hotel design has been focused on modern design and technology. How interesting to focus on a unique hotel experience based on history and location. This doesn't mean that you can ignore the demand for tech comforts like televisions, recharging stations and Wi-Fi. These appointments have been discreetly incorporated into each room and suite.
The success of this project has been celebrated in Architectural Digest and various publications. For me, the real success has been in the reaction of the guests who consider The Hay-Adams their home away from home.