The Competition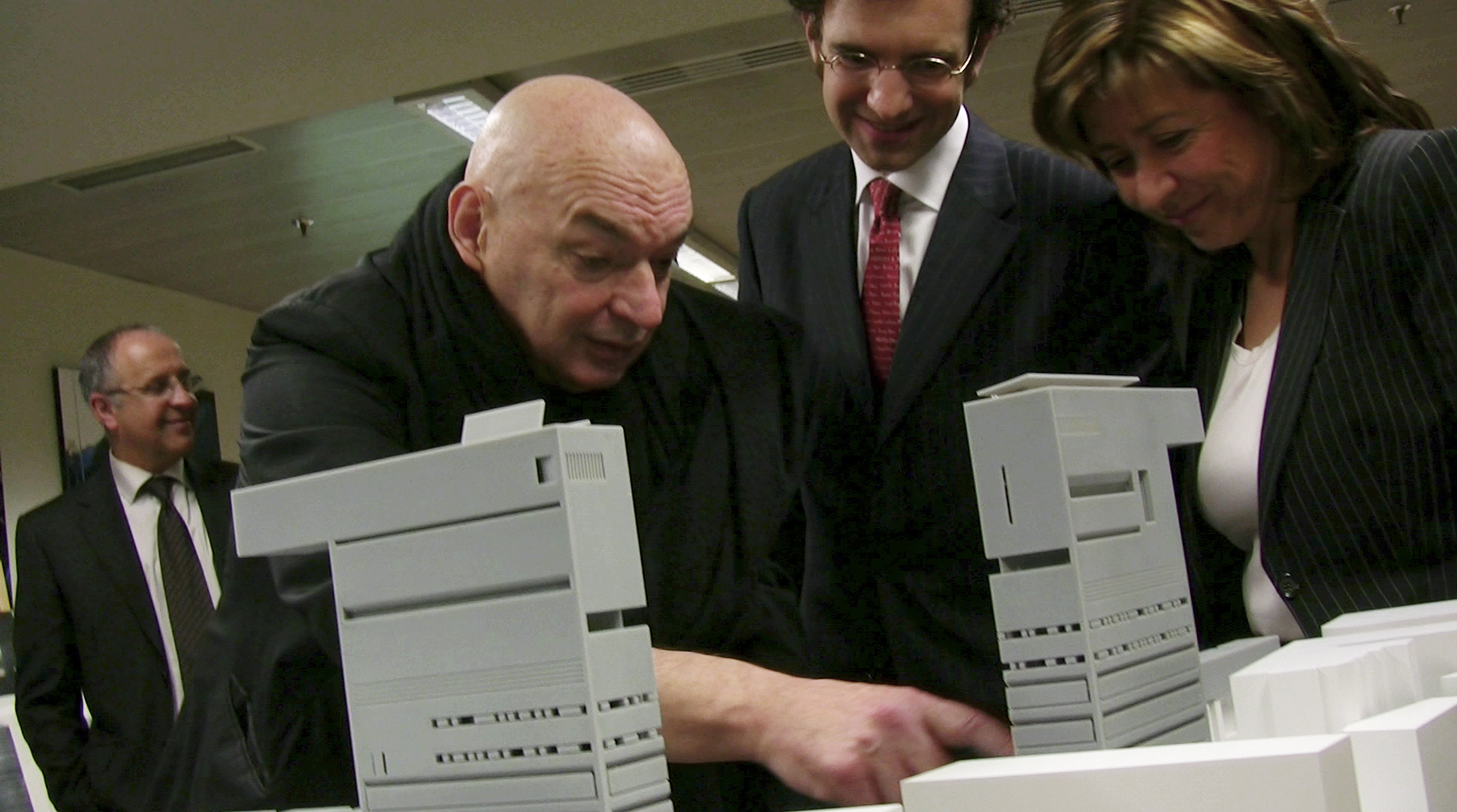 How could 5 renowned starchitects compete for a small project in a secluded location that no one knew existed? The answer lies in this fascinating documentary that exposes the ugly truth about working at prestigious design firms.
In late 2008, Andorra, a tiny country in the Pyrenées tucked between France and Spain called out for a 'pitch' of their national museum. Architecture firms, some with Pritzker prize awards including Norman Forster, Zaha Hadid, Jean Nouvel, and Frank Gehry immediately jumped in and submitted their proposals. One of the rules is to allow the cameramen to film and document how they worked behind closed doors.
The audience will see how these architects struggle and intensely strategize to beat the competition while their associates and interns worked around the clock during those sleepless 90 days. Some dramatic scenes happened at Jean Nouvel's studio where he cursed and yelled at his staff. The late Zaha Hadid was kept away from the camera through the advice of her PR consultant. Sir Norman Foster later dropped out halfway knowing this would eventually only tarnish his reputation.
The presentations to the jury happened in one day close to the election time in Andorra, becoming a hot topic in the country. Of the 4 remaining firms, 3 showed up to make personal presentations with different personalities, characters, strategies and showmanship. For instance, Frank Gehry had difficulties answering the question about construction costs when asked by an Andorran authority.
But does the jury have the last word or is it the film critics?
The Competition opened at the Architecture Film Festival Rotterdam (AFFR) and has been selected to be screened at many film festivals around the world such as the Vancouver International Film Festival. It also received an Architecture Dissemination Award at the XIII Spanish Biennale of Architecture.
The Competition, produced and directed by Angel Borrego Cubero
DVD release and film downloads available late October 2016. Check thecompetitionmovie.com for screening locations.