The German Castle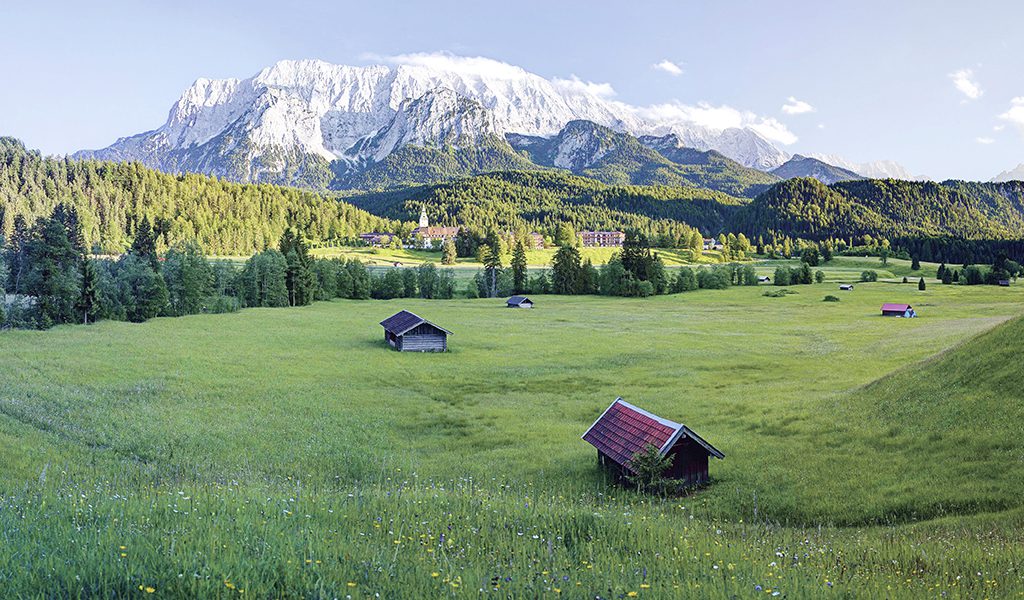 Coming from Thailand, the pursuit of a spa vacation outside the kingdom is usually not high on our list of activities. Most of the time, they end up being just an overpriced disappointment or a painful affair where a visit to the Chiropracter is needed afterwards.
The reality is like all things, it is a quest for quality and at the top of the pyramid, there aren't that many choices. The only reason we even considered it because it came as a recommendation from a very, very credible source who is world-renowned for his regular articles on travel in the FT.
I don't know if it's the fondness we share for things German or quality in general but his description of the hotel bookstore just made it impossible to miss. How many hotels in the world can you say has a well curated bookstore you could just spend hours in? None, except the Schloss.
So, off we went to Munich, and after the requisite visit to the Liaigre shop, and picking up some treats at the lovely Dallmyr Gourmet shop and a quick glass of heffeweizen at the beer hall, we drove a leisurely 90 minutes south towards Austria through small Alpine towns to arrive at the Schloss Elmau.
From the moment you step out of the car, you feel enveloped in quality. Quality in the level of care and service and quality in the design and furnishings. The style may not satisfy the design cognoscenti of the world but it is as in most cases trumped again by this attention to detail and quality.
We stayed at the Retreat which is the newer wing in a very spacious suite, which was probably larger than we needed. From the bed we could see a full view of the mountains and walk straight out from our large balcony and down through a lush lawn to the stream where small decks with sun loungers are placed. We ended up spending a lot of time just reading and dipping our feet in the cold spring water while being lulled by the constant distant clanking of cowbells.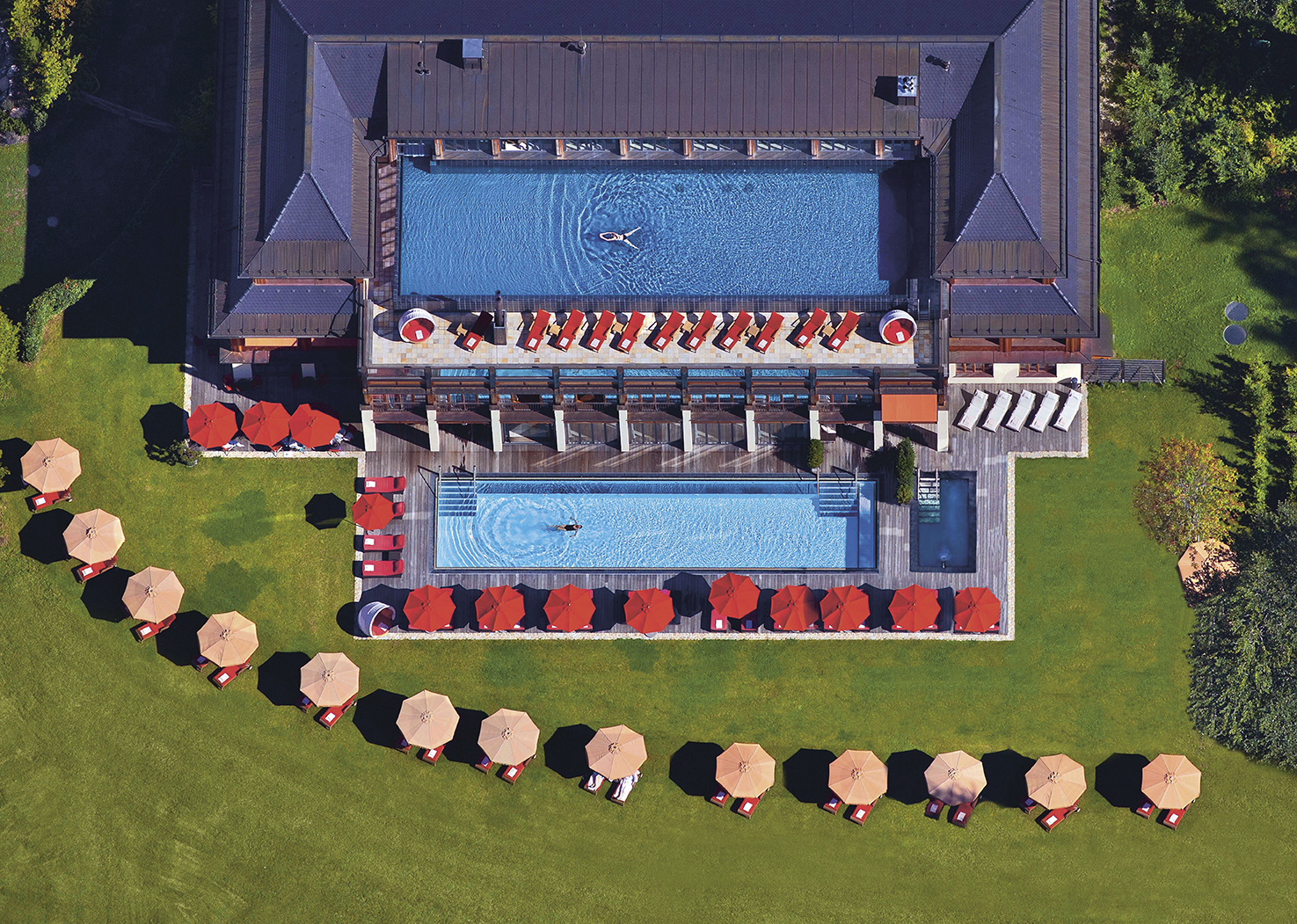 There is endless choice of food and beverage, including a Michelin starred Italian and even a Thai restaurant. We tried most of them but actually enjoyed the breakfast most. I usually hate buffets but I have to admit that I cannot avoid those at high-end German hotels where there is honey from the farm next door to most regions of the country or a plethora of country breads that leave me scratching my head. It's simple, things that keep well are in the buffet and things that need to be made a minuit are by order…. if most hoteliers would do the same.
For fear, we got through most of the days avoiding the massage and just sampled little pieces of the spa services to get a feel for it, my wife the manicure, myself their famous hammam. For those who like to be washed like a little kid on a marble platform by a middle aged Turkish man, I am sure it doesn't get much better than this but I realized a few minutes in that it was going to leave me feeling a little too 'touched'. Even with the surprise hammam experience, on the very last day I woke up with a tight shoulder and decided, 'what the heck, let's give the massage a try'. If I had only just dove right into the massage at the beginning of the stay, I am pretty sure we would have been doing a few hours a day. My masseuse was just amazing! In Thailand we get a lot of generally good masseuse who are well trained and have good technique but this was different. It was like having a master who knew how each and every muscle came together and the very best way of fixing problem areas while rendering such a sense of relaxation. I would go back just for this alone. This story would not be complete if I didn't mention a few other things: 1) the spa is its own separate multi-level building with everything: bathhouse, hammam, massage rooms 2) the heart of this place is in the arts as it started out as a place for artists to stay and teach other younger apprentices and there are performances from famous musicians most times of year 3) they have a little mountain log cabin that is a must visit at the middle of a long hike with quintessential red and white checkered table cloths and tall glasses of beer, unreal.
So when you next feel the need for fresh mountain air and a quality spa experience, shake off the fear and head to the Schloss.