The Joy of Silence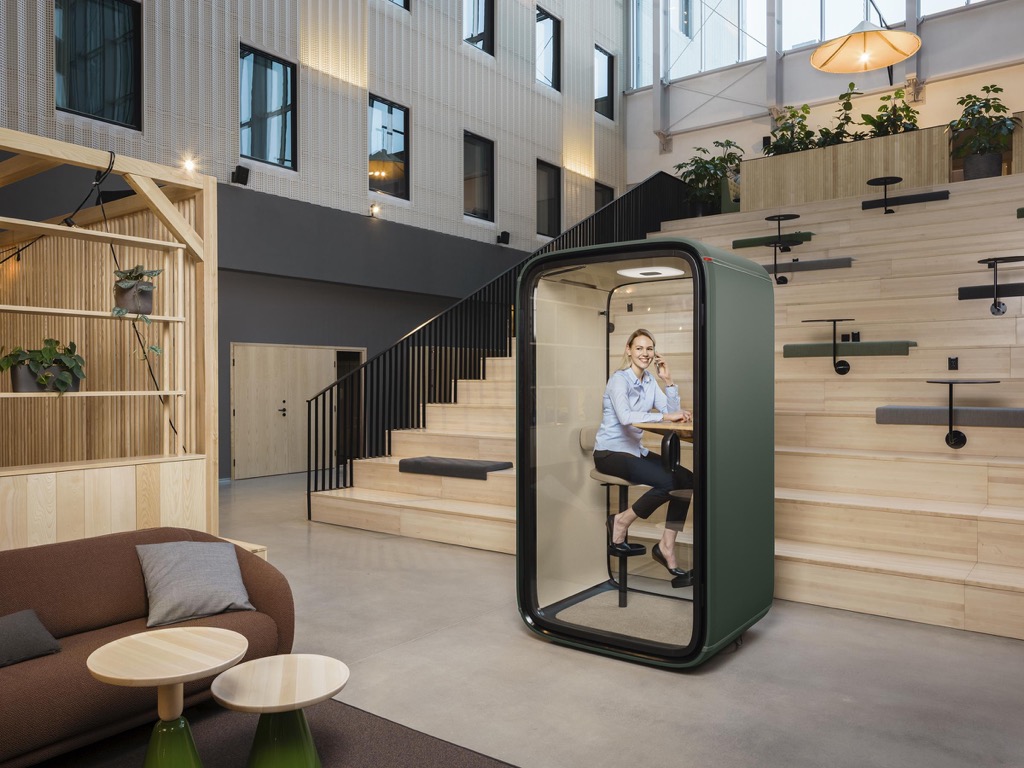 Texted by Norranit Suvanich
"Let us have the luxury of silence," Jane Austen writes this sentence in her novel "Mansfield Park" in 1814.
More than 200 years later, silence is still a real luxury that's become harder and harder to find in the midst of today's city life. Living with noise comes with its own serious consequences. According to a 2014 paper published in The Lancet, noise pollution and unwanted background buzz can increase blood pressure and the risk of a heart attack. On the other hand, a 2006 study found that two minutes of undisturbed silence can be more soothing than relaxation music.
Noise, especially in open offices, is a major obstacle to happiness. It's difficult to recover your concentration when it's broken with constant disruptions from phone calls, ad hoc meetings and discussions. In fact, studies have shown that it takes an average of 23 minutes and 15 seconds to get back to the task when your concentration has been disrupted. This leads toe less productivity and creativity, and you become less happy as a result.
The world's pioneer and leading manufacturer of soundproof private space and pod, Framery, was founded in 2010 to solve noise and privacy issues in open spaces. "Our products make people happier and more productive in offices of dozens of the world's leading companies including Microsoft, Uber and Tesla," Samu Hällfors, Framery co-founder and CEO, said.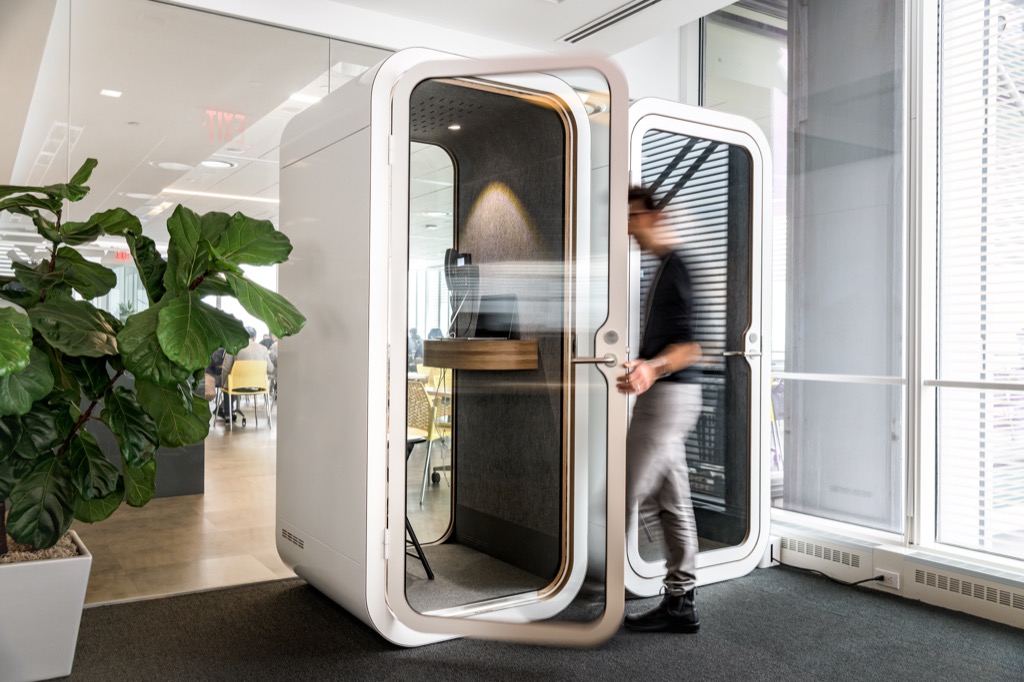 It all started as a passion project for two 22-year-old engineering students. Samu Hällfors and Vesa-Matti Marjamäki were working part-time at an IT firm in Finland with hundreds of employees working in the same open office space. Their boss would frequently take calls on his headset, which Hällfors found incredibly distracting. One day, he asked his boss to find another place to make his calls, to which the boss quickly replied: "Well, buy me a phone booth!" There was just one problem: such an invention was not on the market. And so, the two students set out to create one.
After years of development, analyzing customer feedback and rigorous trial and error, Framery successfully launched four models of phone booths: Framery O, Framery Q, Framery 2Q and Framery One. All are exceptionally functional with superb acoustics and silent ventilation. Every detail of the products has been carefully considered and perfected to ensure it enables customer happiness—from usability and acoustics to aesthetics and sustainability.
All the models serve different purposes. The world's best-selling pod, Framery O is ideal for one user. It's a go-to spot in the office for important calls and video conferences with its sound insulation and echo-free acoustics. The multifunctional Framery Q, on the other hand, can fit up to four people for meetings and breakout sessions—activities that involve conversation and teamwork without disturbing the rest of your colleagues. Then there's Framery 2Q meeting pod. The largest pod offered by Framery, it's big enough to comfortably fit four to six people. The spacious interior layout also provides a casual environment for meetings, a calm space to retreat during the workday, or an area for socialization.
This year, the Finnish company has added a new pod to their lineup: Framery One. Launched in February 2021, Framery One is the world's first connected soundproof pod incorporated with the latest technology. "We have seen a huge increase in the need for video conference solutions and are expecting this to grow throughout 2021," said Hällfors. "Organizations need sound- proof and technologically-advanced workspaces for successful virtual collaboration. Our team recognized that the market was missing a future-forward pod that provides workers with a private, soundproof space to connect virtually with those not in the office while not disturbing those around them. Framery One is truly the first of its kind."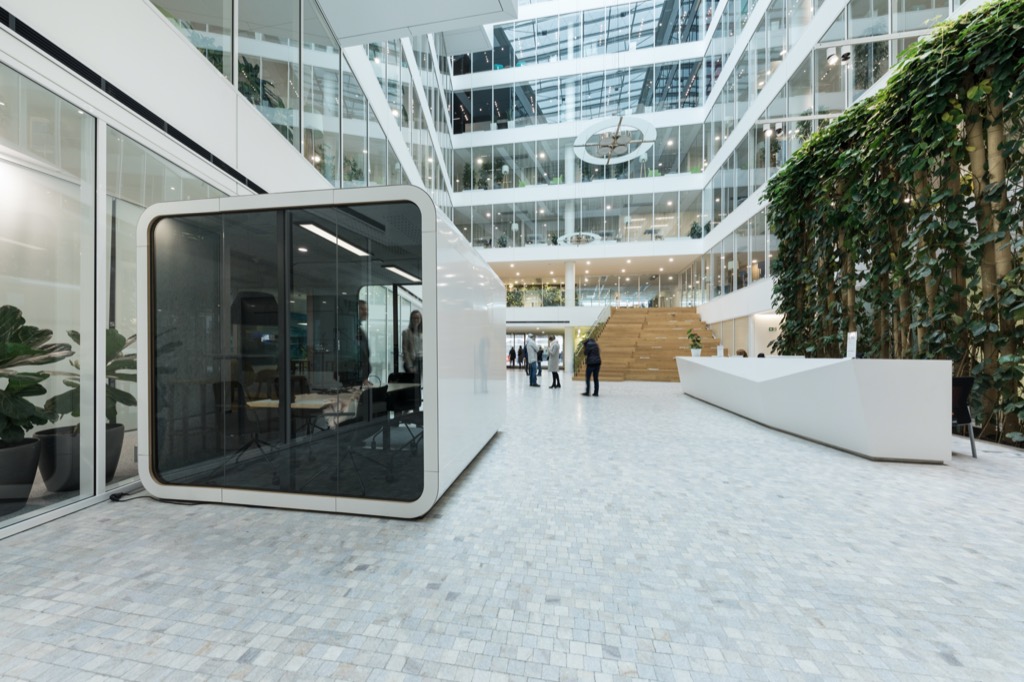 Stepping into the pod, Framery One's occupancy light will display a red light with 360° visibility to let other people know the pod is in use. Using the pod's touchscreen, you can easily adjust the airflow and brightness of the lights according to your own preferences. With Framery One's integrated 4G module, you will always stay connected. Calendar integration allows reservations for the pod from the user's laptop. Seamless connection between the pod, user and Framery. Whether it's about new features, calendar issues, updates or maintenance requests—everything can be handled remotely and digitally.
"When we removed the noise problem, people quickly became happier," confirms the CEO. "Happy people are more efficient, more creative and produce better work. Happiness then obviously and quickly became our purpose going forward, not only concerning our products but for everything we do."