The Making of MahaNakhon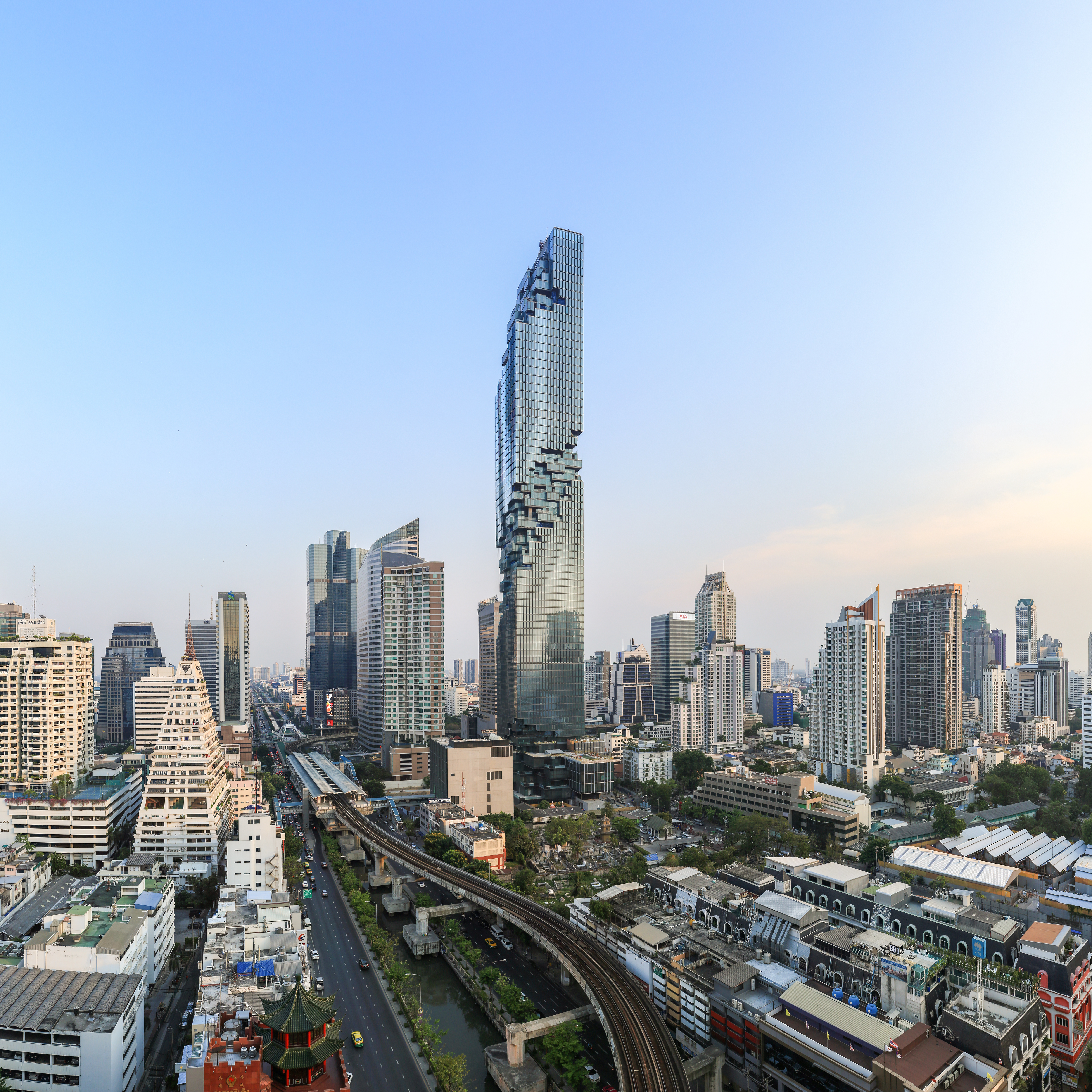 The vision thing is a heavy burden. It makes for a constantly high cortisol level, much needed single malt sessions and a never ending travel schedule. People who have it find it difficult to kick, worse than any addiction, it is in every breath and flows through every vein occupying every last cell in your being. Early on others see it as a kid with big impossible dreams, later on people are lost in the alternate reality and just can't imagine what could be next. This is the story of Ying and the making of the MahaNakhon.
I still remember all the doubters who said it was a fantasy project that would never see the light of day, that it would never get funded, that no one would ever buy a then leasehold property at these prices and when it started to be built, that it will end up as another vacant building left to decay in the Bangkok skyline. Others doubted the location and the architecture.
Every imaginable form of criticism was thrown at this project and Sorapoj Techakraisri, CEO of PACE Development, or as most of us known him as Khun Ying. Not challenging enough, the country was in political turmoil which made any business tough but attempting to construct the tallest building in Thailand while protests were going on outside was a real moonshot.
The project program itself was never for the faint hearted: a 314-meter mixed-use structure spanning a total of 135,000 square meters encompassing 209 Ritz-Carlton Residences, a 155 room The Edition Bangkok hotel, a Sky Observation Deck and Bar and the next door MahaNakhon CUBE retail building all on a 9-rai (3.6 acres) now freehold plot of land. Everything was to be designed and executed to the highest international standards.
It is this vision, this belief that against all odds if I build the best, they will come. And come they have. Today, in late August 2016, the building has topped off, 70% of the residences have been sold, MahaNakhon CUBE has been opened for over a year with the flagship location of DEAN & DELUCA, L'Atelier de Joël Robuchon and Morimoto all operational. Some residences have been handed over already and the rest will take place later in the year. As if all of this wasn't enough, during the last 3 years PACE has gone public, Nimit Langsuan was launched and sold out in two weeks, Mahasamutr in Hua Hin has successfully launched and the other little thing, PACE has acquired DEAN & DELUCA worldwide.
What has most impressed me is the calm demeanor and determination that Khun Ying has shown over these years. It is rare to hear him complain or blame others for the situation around him. But it is with steely resolve that you see him quietly and continuously pursue his ultimate goal. Even about his competitors he never says anything bad as I assume in his view they are not competitors. He seems to be only competing with himself.
At the end of the day, the MahaNakhon will be a landmark of the great city of Bangkok, exactly as intended, delighting both visitors and residents alike and the vision of Khun Ying will stand tall in the city skyline and his proudest day will come when he tells his son that this is what his father has built.