The Penguin Huddle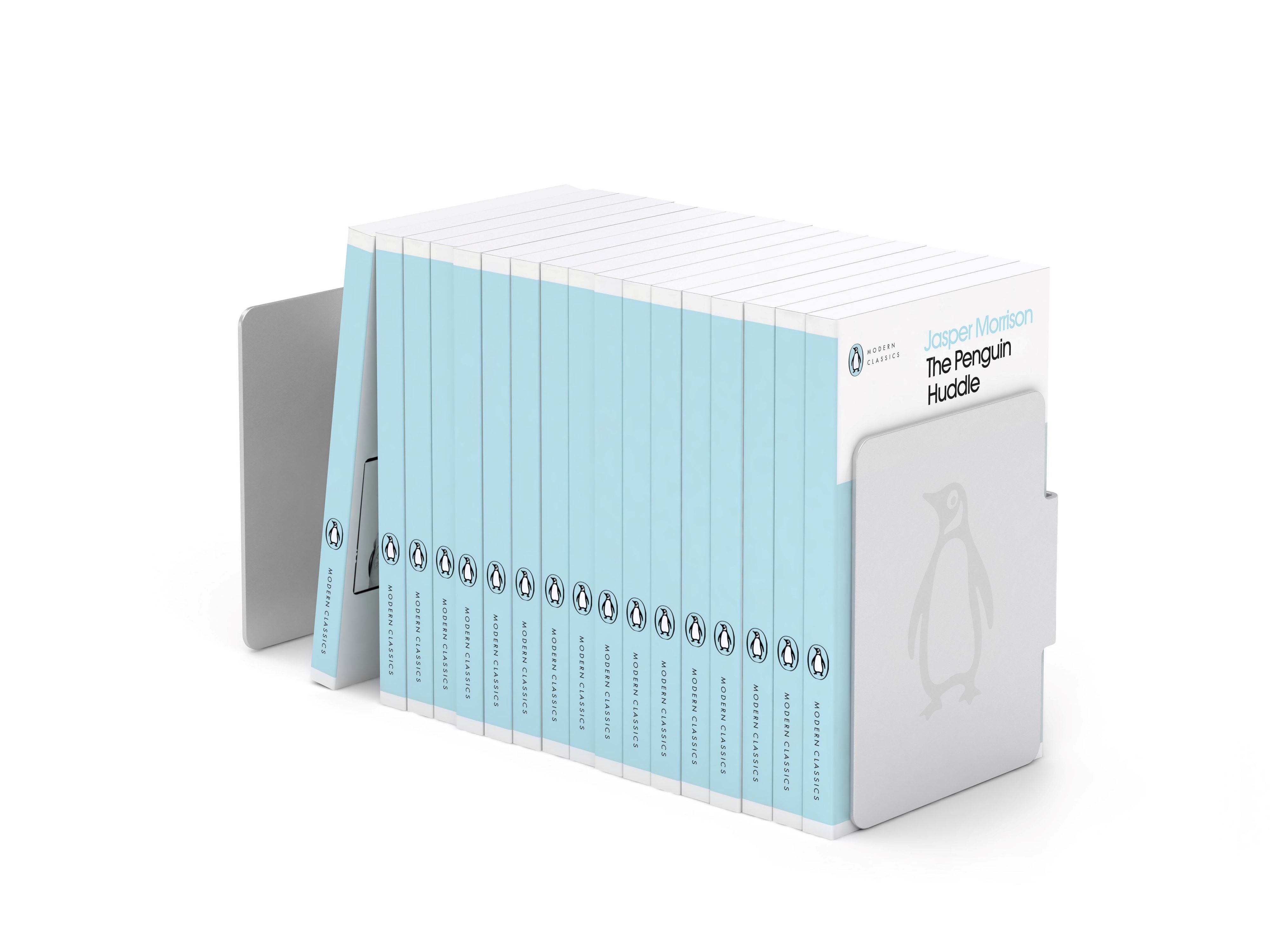 A mini library that expands as your classic literature collection grows.
SCP, a London-based renowned manufacturer of contemporary furniture, accessories, lighting and textiles was asked by Penguin to create a new home for books. The result is an original design by Jasper Morrison named the Penguin Huddle. It is an adjustable book clamp that provides a new way to store books and can be placed anywhere around the home or workplace.
The Penguin Huddle is made from two sections of folded aluminium joined together with a sliding mechanism. It can hold between 18 and 27 books and accommodates paperbacks of all sizes. It features a laser-etched Penguin logo on either end. 'Huddle' is a collective noun for a group of Penguins.
This new design explores how we experience books, connecting the way we read with the way we live.
'My dad had a large number of the penguin paperbacks in a bookshelf at our home and though I wasn't able to read them at the time, the repeating orange and white striped covers might easily be my earliest memory of a designed product. They had an aura which infused the room with a particular atmosphere which appealed to me. The colours and the design have moved with the times but they still represent a model of how good book design can be, so I'm delighted to have designed the latest in a line of objects for keeping them together at home.' says Morrison.