The Perfect Foundation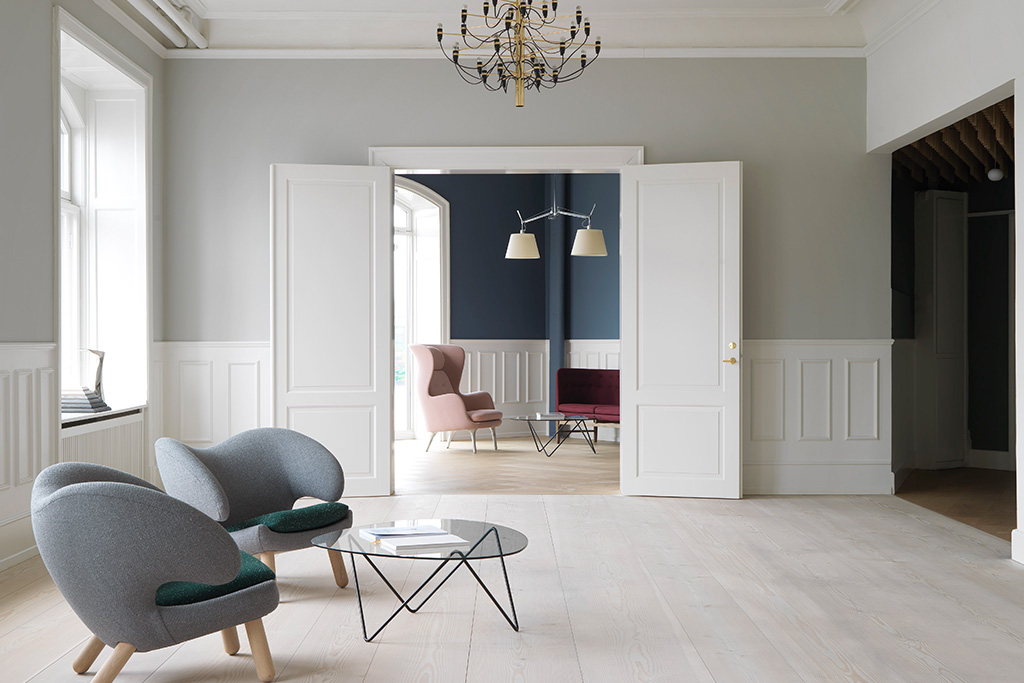 Text by Pamara Chavanothai
Saatchi Gallery /
Museum Brandhorst /
London Design Museum /
Noma 2.0 /
Spring Restaurant /
Kafeteria, National Gallery of Denmark /
Gastrologik Restaurant /
Kinfolk Gallery /
Frederik VIII's Palace in Amalienborg Castle, where the Danish royal family resides
The list goes on…
Though all these places are different in geography and of nature, there is one thing that all of them have in common. Some might find the answer unforeseen, but for those who already know of it, this comes as no surprise: The finest wooden flooring.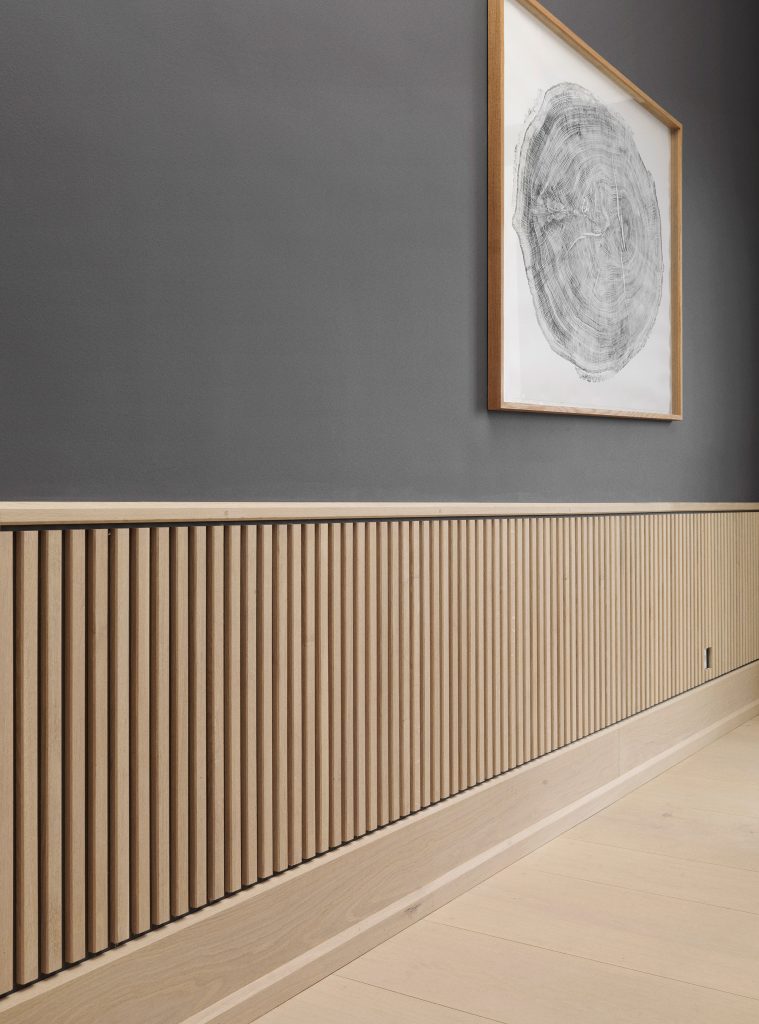 Yes, the one room feature that – more often than not – goes unnoticed. And it is provided by none other than Denmark's leading wood plank manufacturer, Dinesen. When we talk about sustainability and beauty, it is hard to miss this 120-year-old company that tops the score in both aspects.
Dinesen makes solid planks for wooden flooring, paneling, ceiling, and others. The business started in 1898 in a small Danish town called Jels, where the headquarter is still located today. The family-owned firm is now managed by the fourth generation, who took the brand to an international level. Regardless of the expansion, the living legacy passed down from their predecessor remains pronounced and is the driving force of everything Dinesen does: reverence for nature and passion for wood.
How is cutting down trees environmentally friendly? One may ask.
As a matter of fact, a tree over 100 years old with stretched branched shading the forest means insufficient sunlight for the younger plants. An uncontrolld fallen huge tree can hurt other living trees and wild animals. In such cases, controllably felling a tree actually fosters the growth and ensures the ecology of the woods. Most surely, every time a tree is cut down, a new one is planted.
At Dinesen, sustainability is ubiquitous in every part of its process from start to finish.
The trees mainly come from family-owned German and French forests, whose soil has been cultivated for centuries. Without fail, all Dinesen suppliers practice sustainable forestry and grow majestic trees. The chosen trees, between 80 to 200 years old, are handpicked by the most qualified foresters and harvested with methods encompassing the ecology of the woods. The close relationship with foresters is the key to selecting the best nature has to offer.
Although fabrication is optimized based on technology, Dinesen prides itself in traditional craftsmanship. Every single plank is meticulously checked for the highest quality, passing 10 to 20 pairs of hands before reaching Dinesen customers.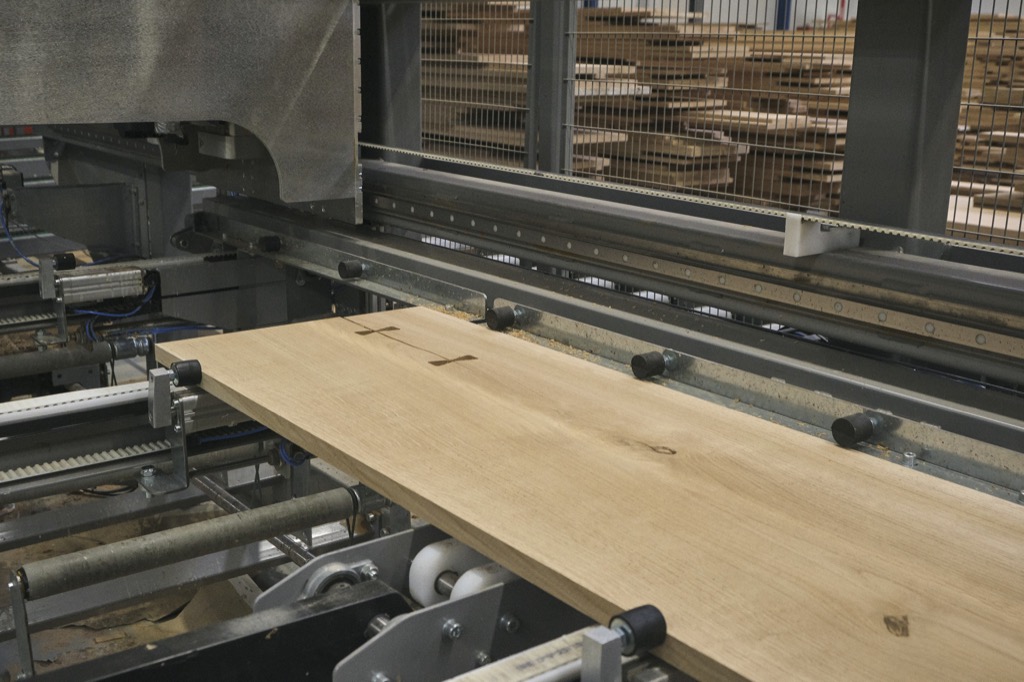 With humility and respect for wood diversity, no two Dinesen floors are alike. Knots, considered as a powerful expression of nature, are attentively preserved to give the planks character. Dinesen offers exclusive and customized solution for each customer, from designing the space to delivering the finished floor directly from its production facility in Denmark. The finished product is lifelong, harmonious floors of uncompromising quality that carries unique personality grown through the years and seasons it has lived through.
While the choices come in Douglas fir, Oak, Pine, and Ash, A personal favorite is HeartOak, which truly reflects Dinesen's steadfast value. With HeartOak, the tree is processed in a gentle way and the natural cracks, resulting from the impact of nature through hundreds of years, are preserved. Cracks are locked by butterfly joints of oak. As opposed to homogenizing impeccable planks, Dinesen celebrates nature's perfect imperfection, revering cracks and knots as markers of beauty and vitality of the trees. The wood from the middle of large oak trees is utilized as much as possible. This means that we can enjoy the oak floorboards of extraordinary dimensions and waste is minimized.
Needless to say, a floor is the starting point to other elements of a house, a building, or any structure. So why not start with a sustainable floor that brings you back to nature and lasts for life?