The Toast to Oats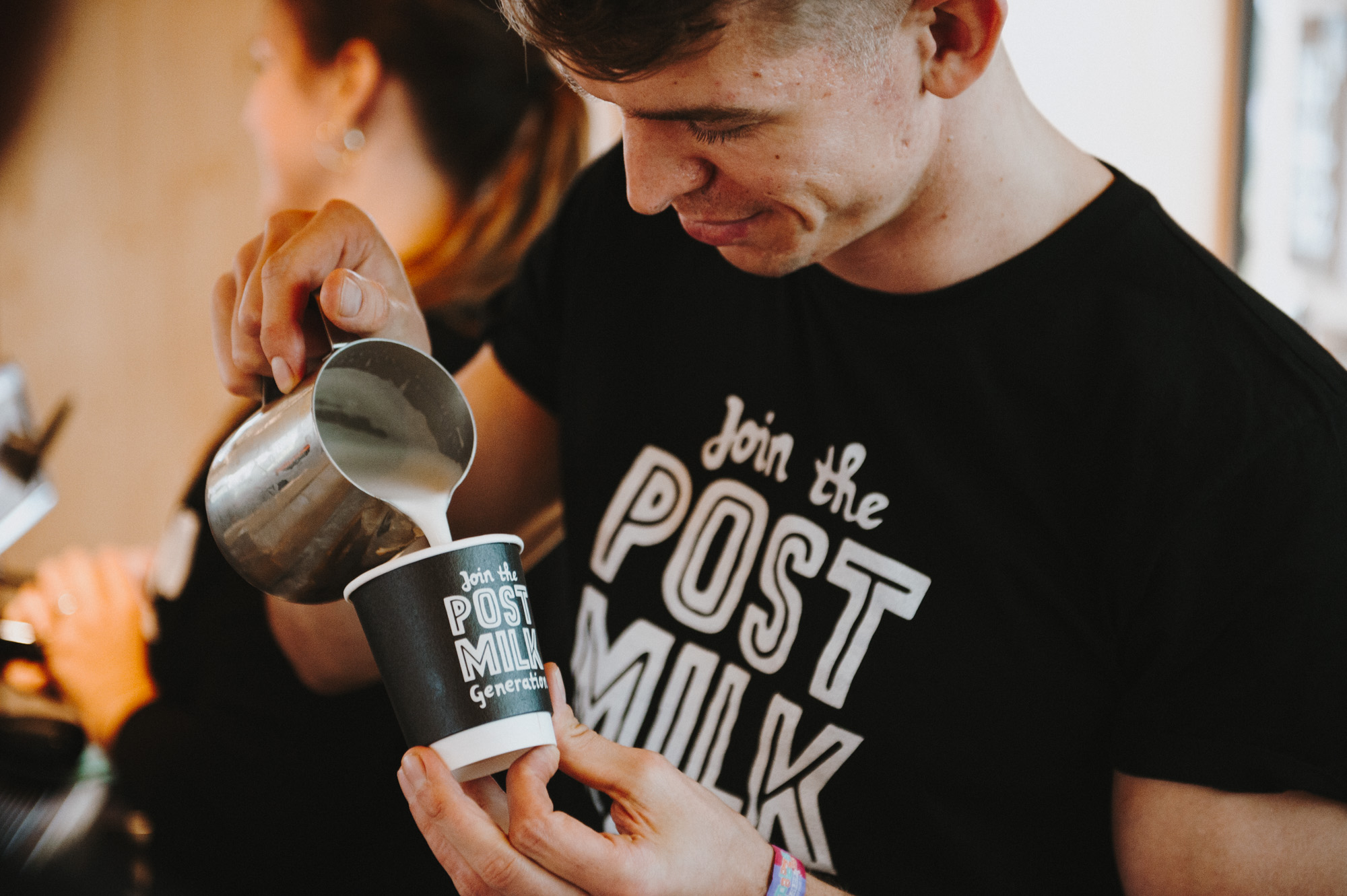 In the late 1980s, a research group at Sweden's Lund University, which included Oatly founder Rickard Öste, set out to create a plant-based, nutritious and delicious drink with qualities similar to cow's milk for people with lactose intolerance, or those who just did not like whole milk. The researchers wanted this invention to have a mild taste, be drinkable, and to go perfectly with cereals and when used as an ingredient in cooking and baking. They also wanted it to have health benefits similar to, or even better than, cow's milk. In addition, they thought the drink should be free of allergens – all with a primary ingredient that would not overly tax the environment. People would be able to turn what they eat and drink into personal moments of healthy joy without recklessly taxing the planet's resources in the process.
After thorough research, they found oats to be the best source ingredient in terms of nutrition, taste and sustainability, and made the discovery that enzymes could convert fiber-rich oats into a nutritious liquid food with loose oat fiber still intact. By 1990, this now patented process resulted in a milk alternative perfectly adapted for human consumption, aka oat drink. And from there, the discovery paved the way for the beginning of what we now know today as Oatly.
In the States, Oatly has become not only a food trend, but also a lifestyle. In 2018, due to a strong demand for oat milk, there was a shortage of Oatly in the market which then led to a number of 'grey market' suppliers who would sell a carton of Oatly for $20 or five times the regular retail price. One seller even offered $200 per case on Amazon marketplace. There were reports that customers at many New York City cafes were left upset when informed that Oatly was temporarily out of stock until further notice. The growing oat milk obsession has also hurt the US dairy industry, as cow's milk sales dropped by $1.1 billion last year compared to the previous, according to The Dairy Farmers of America.
Now Oatly is available in over 30 countries across Europe, Asia, Australia and North America. Their sales continue to grow 30 percent annually for the past five years and they constantly seek external production partners in those markets to serve the increase demands of coffee drinkers and those who embrace a healthy lifestyle. PepsiCo is reportedly launching an oat beverage in January 2020 under the Quaker brand as veganism is on the rise, and the food industry is closely monitoring the Oatly trend that has appeared to pop up throughout the country. The plant-based milk options have grown 61 percent in just the last five years and by 2024, the market is expected to reach $35 billion.
La Colombe Coffee Roasters, our favorite coffeeshop, has swapped almond milk for Oatly for almost 2 years now. They cited Oatly as a significantly more sustainable option because it typically uses 80 percent less water than almond milk production. For comparison, Oatly also produces 35 percent less greenhouse gas emissions compared to cow's milk. We are hooked on their invention of an Oat Milk Draft Latte, the first-ever textured latte on tap made with cold-pressed espresso and frothed Oatly, just like a cold draft beer.
The Barista Editon, the big grey carton we often see behind the coffee counter, is made from liquid oats that is not overly sweet or excessively heavy. So when splashed over the coffee, it does not dilute or weaken your cup of joe. It steams and pours beautifully and is fully foamable so the barista is in complete control of their latte art skills. We tried it straight from the carton purchased at Whole Foods and it tasted terrific. We then poured it on our granola and were pleasantly surprised again.
We look forward to the day when it will be available in Thailand and we can stop making our own homemade one.