The Truth is Out There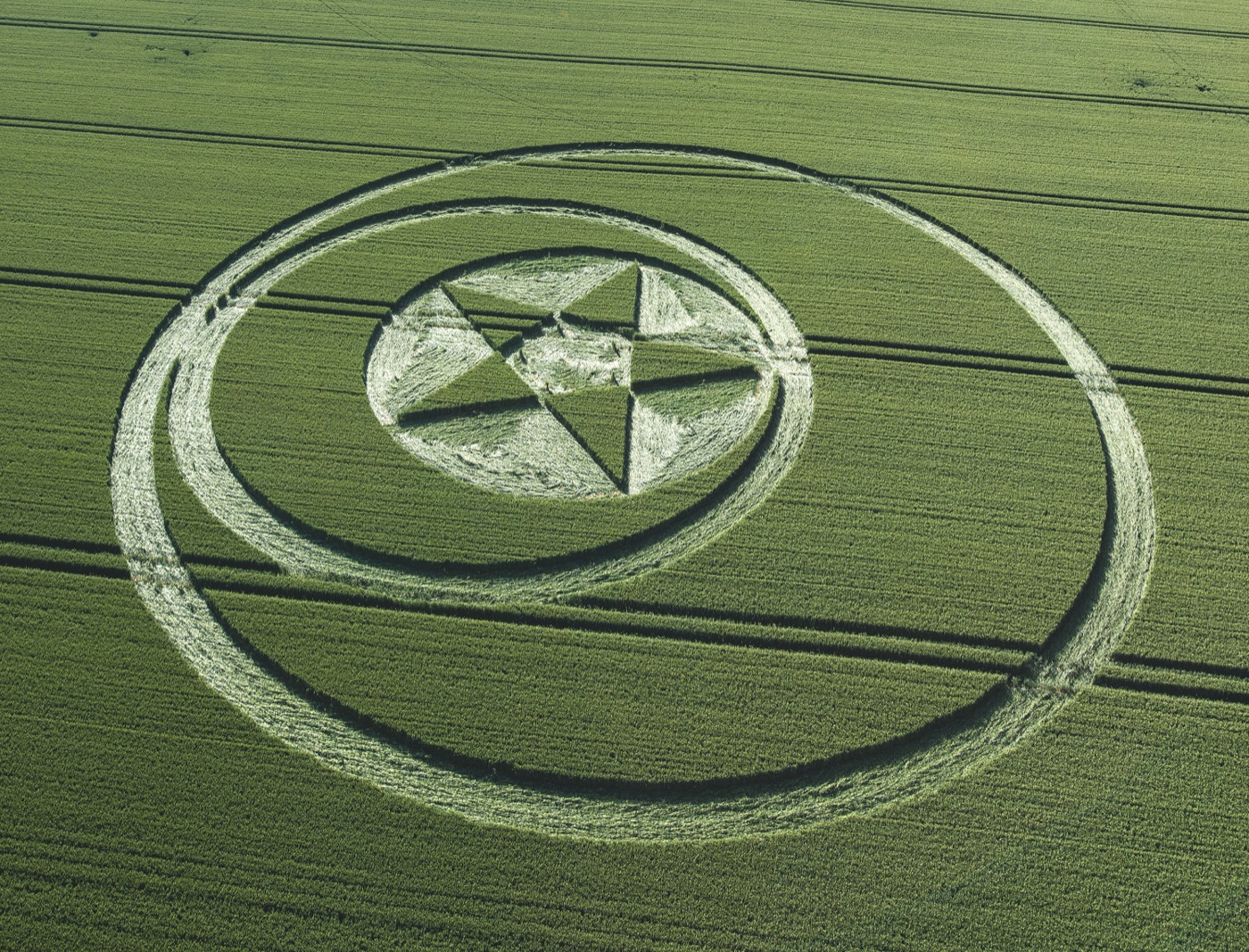 Text by Chanintr Sirisant
Call me gullible, a mystic or a person of faith if you wish, but curiosity about the unknown has always been a part of me. Whether it was the Ouija board game in high school with friends, the sighting of UFOs over a late night walk along the Seine or our recent visit to a crop circle, these mysteries truly fascinate me.
We had our first trip to the Cotswolds in the summer of 2018 and our only plan for the day was to drive around and explore the area. I recalled that we once talked about visiting crop circles after watching a documentary on the subject. A few searches later and a great website called Temporary Temples told us that a new crop circle had just formed a few days before at White Horse/Hackpen Hill near Broad Hinton. We decided to make the detour.
Crop circles usually take place in harvest season when the crop, normally wheat or barley, are fully grown. The complex geometric patterns tend to mysteriously appear overnight in a matter of minutes. These forms are typically highly sophisticated, based off of golden ratios, or spiritual and ancient symbols. For crop circles, the crop itself is never cut but flattened and swirled into different shapes and forms. Although they take place around the world, the Wiltshires in England seems to be a hot spot for them. Perhaps because they have a tendency to appear near ancient sites like Stonehenge and Avebury.
Till today, even in the age of advanced technology, we cannot with certainty answer the simple questions of how and why such formations are formed. That hasn't stopped scientists and spiritualists from researching them for hours on end though, coming up with theories that range from aliens and UFOs, to man-made creations and natural occurrences. Scientific studies indicate that the crops have been exposed to microwave energy that has stretched and bent them, strangely enough, spurring increased growth, as opposed to decay. Eyewitnesses and videos have all described a similar story of seeing balls of light swirling around the crops while the shapes appear below them. Most conclude with the message that human civilization on earth is in deep trouble and that extraterrestrial beings are trying to forewarn us of our pending implosion.
Not that I have any grounds for making such predictions, but I think it is reasonable to assume that whoever is behind the creations has access to very high technology, something that can manipulate microwave energy to act like a 3D printer out in the fields without any major equipment or electricity left behind. Skeptics should note that many people have tried countless of times to replicate crop circles, but have always taken a lot more time to produce something far less precise and without the markers of microwave energy. As for the balls of light captured on video, for me these appear to be the most direct explanation of how crop circles are made. Who controls them and where they come from is the remaining mystery.
When visiting, be sure to keep an eye out for the discreet 'cc' sign posts. Remember that these are agricultural lands with owners who have agreed to allow access in exchange for a small donation to a local charity. There was an old van near the allocated parking area with someone from Temporary Temples helping farmers collect donations and guide visitors in the right direction. We were lucky to be the only ones there.
As we walked along the path left by tractor wheels towards the outer concentric ring of our crop circle (see image on previous page), we could see clearly the difference between the dead wheat that had been flattened by the tractor versus the green and alive wheat that were neatly folded flat by our mysterious friends. Entering the ring, the perfection of the curve and wall of wheat that wrapped around us made my hair stand up.
As we walked further into the inner ring and the star formation, we were surprised to see five stalks of wheat standing upright as if they were bouquets welcoming us. Upon closer inspection, we could see that the floor pattern around the stalk was circling around it as if a mini tornado swirled it into shape and elegantly fastened in the middle by another stalk of wheat like one would tie some flowers. My 'appreciation for beauty and excellence' sensors were going through the roof and being the only people there, we stayed in total silence and took in the perfection and positive energy we felt.
Before we left, we walked up the hill nearby to get a view from above and take in what would be our most memorable experience of the trip.