The Wallace Collection: Five Generations of Collecting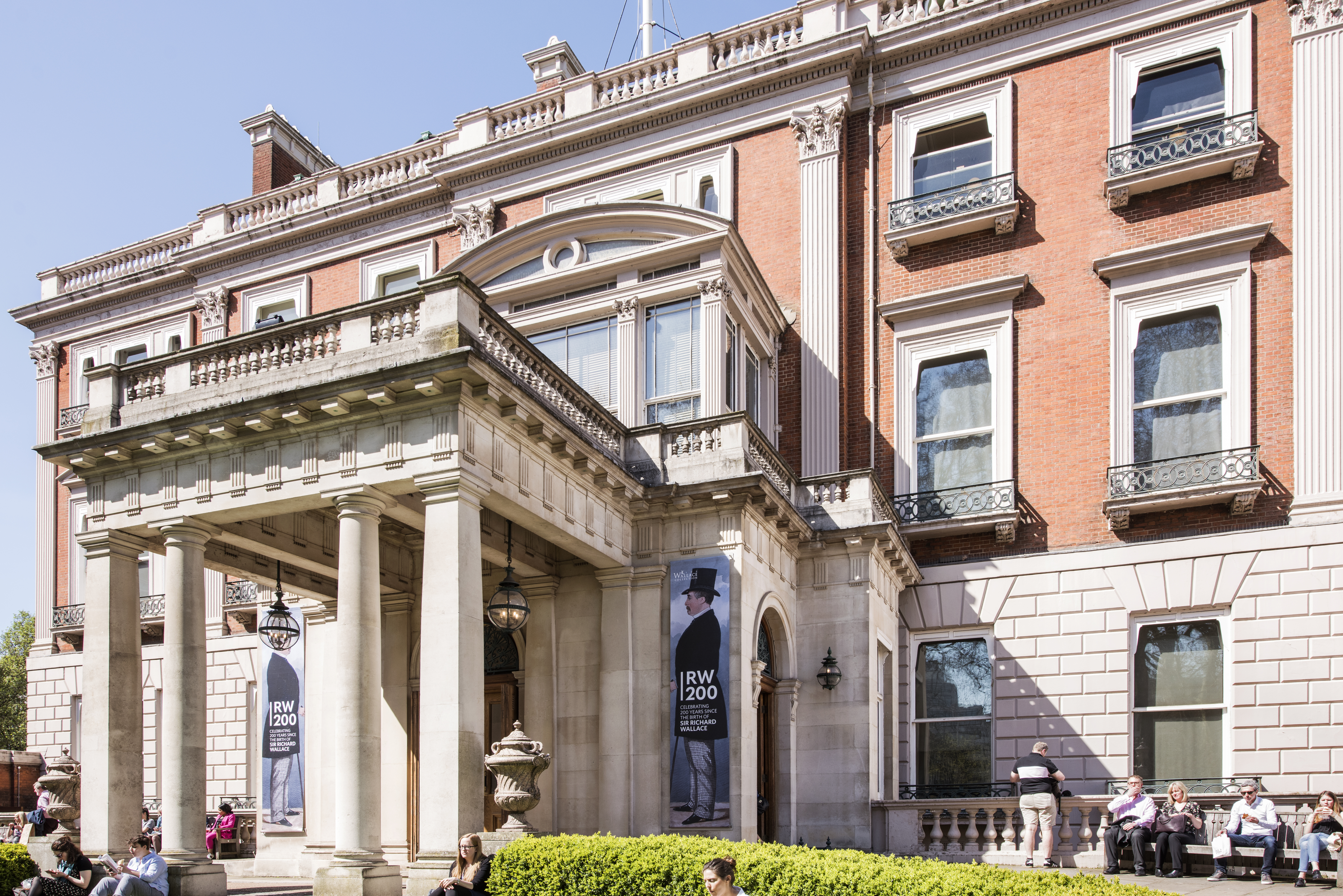 Visiting the Wallace Collection, a national museum in London, is akin to being welcomed into a modern day billionaire's mansion. However it is most likely said billionaire is a self-made one, probably from tech, oil and gas or hedge funds, and probably only started the frenzied buying spree in the last 10 years or so. In contrast, the Wallace Collection was formed by five generations of the same noble family, the Seymour-Conways to be exact.
The art collection was brought together by the first four Marquesses of Hertford and added to largely by Sir Richard Wallace, thought to be the illegitimate son of the 4th Marquess. The magnificent collection is displayed in Hertford House, formerly the London residence of the Marquesses of Hertford and Sir Richard Wallace. It was bequeathed to the British nation by Lady Wallace, Sir Richard's widow, in 1897, and was opened to the public as a museum in 1900. Since then, the collection has not been added to nor has any item left the collection (not even for loan requests) and therefore is a perfect time capsule for the tastes of the day. For example, the acquisitions of the first three Marquesses of Hertford are strongly reminiscent of the Regency period (1811–1820), and added paintings by Caneletto (1697 –1768), Gainsborough (1727–1788) while those of the 4th Marquess represent the Rococo Revival that coincided with the reign of Napoleon III (1852–1871) in France. The supposed illegitimate son of the Fourth Marquess of Hertford, Sir Richard Wallace unexpectedly inherited the Marquess's dazzling collection of art in 1870.
In June 2018, the Wallace Collection will open its new £1.2 million exhibition space with Sir Richard Wallace: The Collector, an exhibition celebrating 200 years since the birth of the museum's founder who was a major international philanthropist and cultural luminary of his time, yet also an enigmatic and private individual. The exhibition explores the man, his life and his unprecedented contribution to the nation's cultural heritage, focusing on the diverse and idiosyncratic works of art he acquired and his considerable philanthropic legacy, including a gold trophy head from the West African state of Asante, imperial ceremonial wine cups from China and a majestic ostrich figure, plus spectacular examples of arms and armour, jewellery and more.
So when you are next in London, leave the touristy souvenir shops in Oxford Street behind you, and consider it an open invitation to have tea and scones with the Seymour-Conway family and admire their collection.