Through His Monocle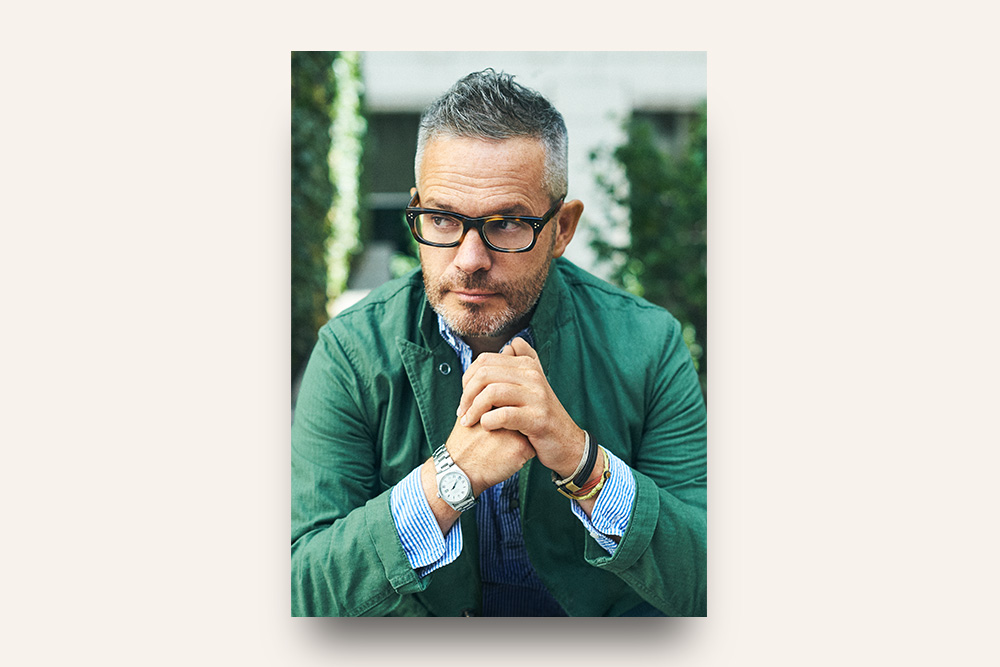 Texted by Uracha Chaiyapinunt
Tyler Brûlé is constantly on the move. On my phone call with him in early February, he was on his way to Finland to give a speech to the foreign ministry. In the last 30 years or so, Brûlé has built an entire empire (Wallpaper*)—and then another one (Monocle)—to deservedly become one of the most influential figures of our generation. The Canadian native first started as a journalist covering news for British press, such as the BBC, The Guardian and The Sunday Times. Given his promising career working for such prestigious outlets, it made me wonder, what exactly led him to peel away and start his own thing?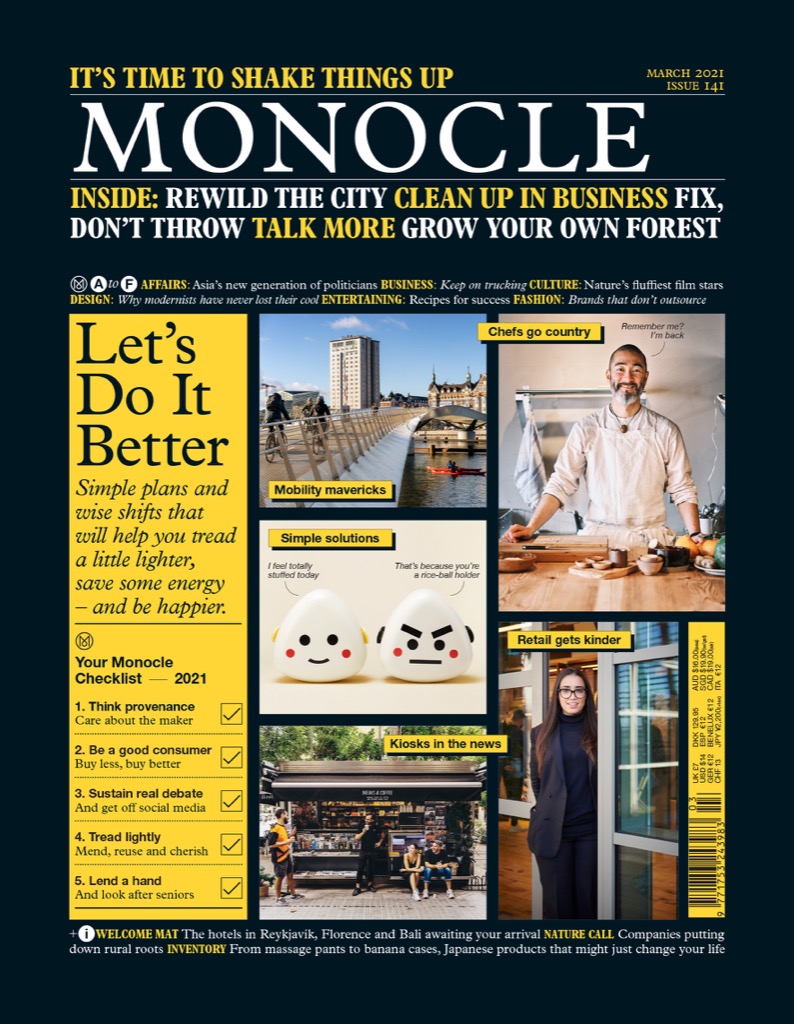 "I realized maybe I didn't want to go out and be shot at again," Brûlé laughed over the phone, referring to his near-death experience.
It was 1994 then and Brûlé was working as a correspondent on assignment in Afghanistan for the German magazine Focus. His car was ambushed and he was shot twice by a sniper. The incident, along with a quarter-life crisis for Brûlé who was in his mid-20s at the time, "forced a bit of a rethink."
"There was a desire to do my own thing; not to work for a big publisher. But I didn't know that I would be launching a magazine," Brûlé said. "We ended up identifying some gaps in the market and that led to the creation of Wallpaper*."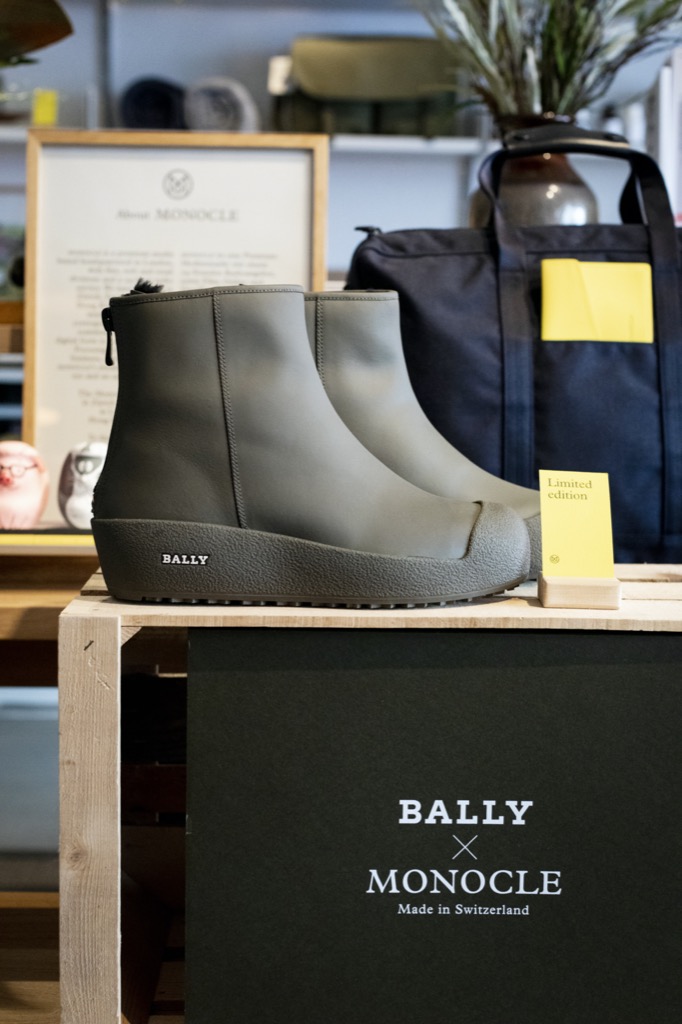 Wallpaper* published its first issue in the fall of 1996 and quickly gained reputation as the premier source for uncovering the best in architecture, interiors, fashion, art and contemporary lifestyle. It was one of the most important launches of the '90s. Shortly after its inaugural issue, Brûlé sold the magazine to Time Warner but stayed on as its editorial director while planning his second business idea, a branding and advertising agency that he named Winkreative.
A decade from the conception of Wallpaper*, Brûlé went on to start his second publication Monocle, a magazine that provides "briefings on global affairs, business, culture, design and much more" for "globally minded" readers. Since then, the magazine has grown into a lifestyle brand with its own round-the-clock radio station; coffee table books; conference and events; and brick-and-mortar shops selling hard-to-find items (bespoke Adidas x Monocle sneakers, high-quality natural incense from Japan, recycled cashmere beanies from Copenhagen… you get the gist). Through its expansion, Monocle has never been on social media, a decision that is almost unheard of in today's digital age. And yet, the brand still manages to maintain a strong community of readers and followers.
"WE'VE ALWAYS HAD A VERY STRONG DIALOGUE WITH OUR AUDIENCE," BRÛLÉ SAID. "FROM THE START, WE'VE ALWAYS BELIEVED IN DOING EVENT.
I'VE ALWAYS SAID SOCIAL MEDIA IS A GOOD COCKTAIL PARTY, BUT IT'S LOOKING PEOPLE IN THE EYE AND CLINKING GLASSES WITH THEM THAT'S REAL AND LASTING. I THINK THAT CREATES A MUCH MORE MEANINGFUL ENGAGEMENT."

– Tyler Brûlé
Brûlé's reputation for quality and his outlet have made him an internationally respected voice. His words hold special power: he could write about a small Japanese business, and the next day, they'll have sold out of their stock. With all the successes that have marked his career, it's hard to imagine that there's anything else for the Monocle editor-in-chief to accomplish. But, as with all restless geniuses, he reassures me that there's still an item or two left on his to-do list.
"I've never done a building from scratch. I've overhauled many houses, but have never built something from the ground up," Brûlé said. "It would be fantastic to work with an architect on that. Whether it's a personal residential project or a new HQ, that would very much be something I want to do."