True Craft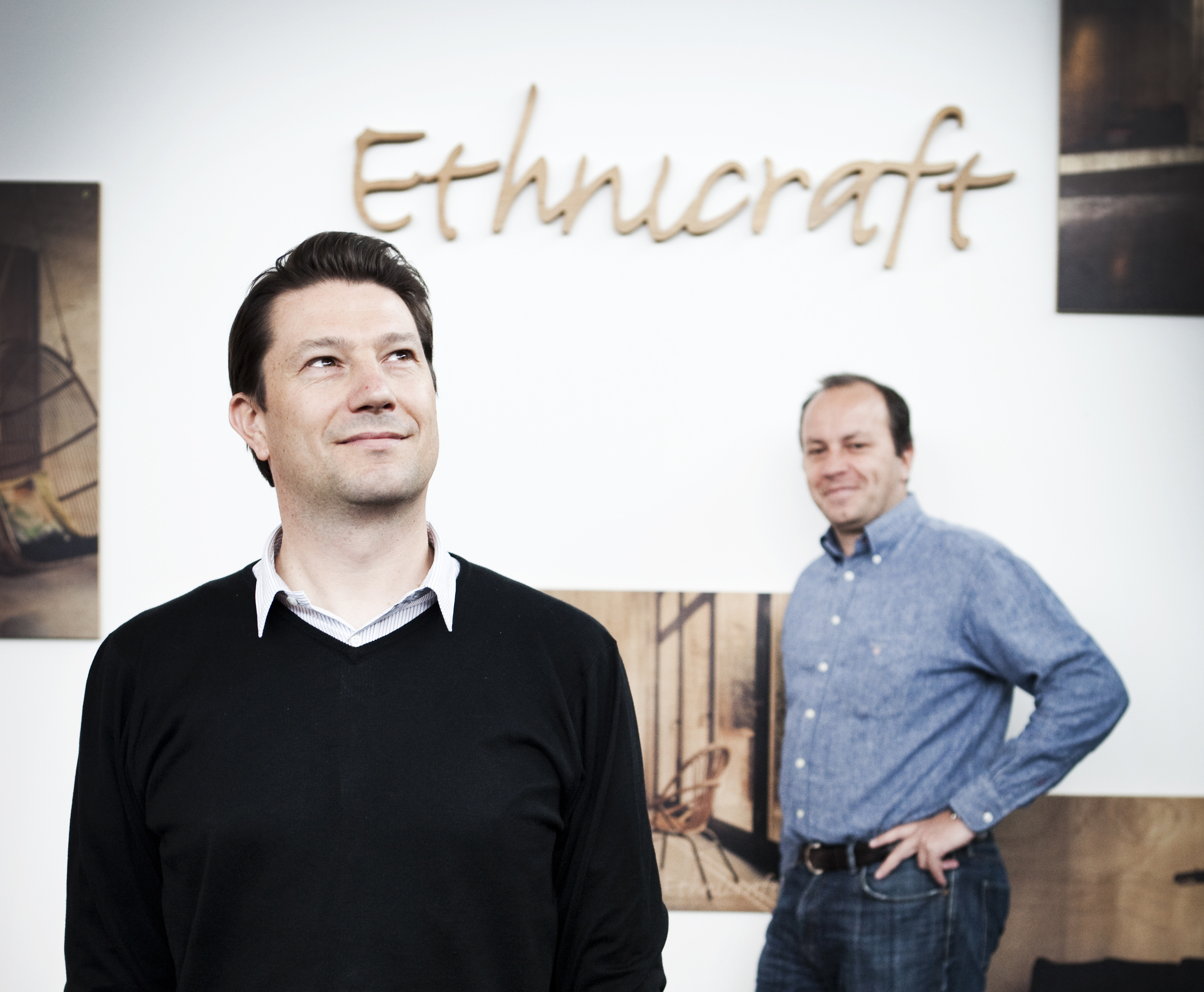 The story of Ethnicraft starts in the mid-90s when two young Belgian entrepreneurs, Benoit Loos and Philippe Delaisse, met, became friends and decided to embark on their shared adventure. They had an idea to tap into the local craftsmanship of Indonesia, where Philippe had settled down and ran an export company of traditional furniture and accessories for the Belgian market. They also wanted to produce contemporary furniture manufactured from solid wood. Philippe took charge of manufacturing operations and product development, while Benoit was responsible for marketing, finance and the company's growth. The result was their very first solid teak collection in 1995.
Two years later, Ethnicraft had the first chance to show its collection at Maison&Objet Paris. Visitors and buyers raved about the products and it became an instant success. "When we decided to design contemporary teak furniture, we felt that we were creating something that didn't exist at the time – a sort of fusion between Italy's minimalistic design language and Indonesian know-how, using one of the most traditional materials imaginable," told Benoit. "Our first collection 'Teak Horizon' immediately earned us a lot of attention at Maison&Objet. And that's how it all started. But we could never have imagined it would turn out to be such a huge success."
Over the years, the company broadened its creative palette to develop a complete range of furniture, without turning back on its identity – beautifully crafted contemporary solid wooden furniture. In addition to teak, the company began manufacturing furniture from oak and walnut a few years later. They also founded Studio Ethnicraft with the purpose of offering services for the contract and hospitality industry like hotels, restaurants and residential projects. The company also partnered with Notre Monde, a brand founded by American designer and self-taught artist Dawn Sweitzer. Notre Monde's products, including hand-painted tables, trays and mirrors, come from Dawn's original and exclusive drawings inspired by her travels, nature and daily life. Each piece is unique and brings a sense of luxury into any space.
"One of our strengths is timeless design," said Benoit. "We never try to focus on trends. We believe in beautifully made products, manufactured from solid wood and designed to stand the test of time." The product ranges cover the whole spectrum of interiors from bedrooms and bathrooms to offices and kitchens. The Bok dining chair and table are a good illustration of how the offering has evolved with sophisticated design and artisanal production. It's also the combination of new technologies and hand finishes that provides the right circumstances for the brand to grow without losing it authenticity.
Ethnicraft continues to grow focusing ever more closely on its passion and embracing the true local hand craftsmanship along with honest materials and a timeless modern design that is warm and inviting.