Up, Up and Away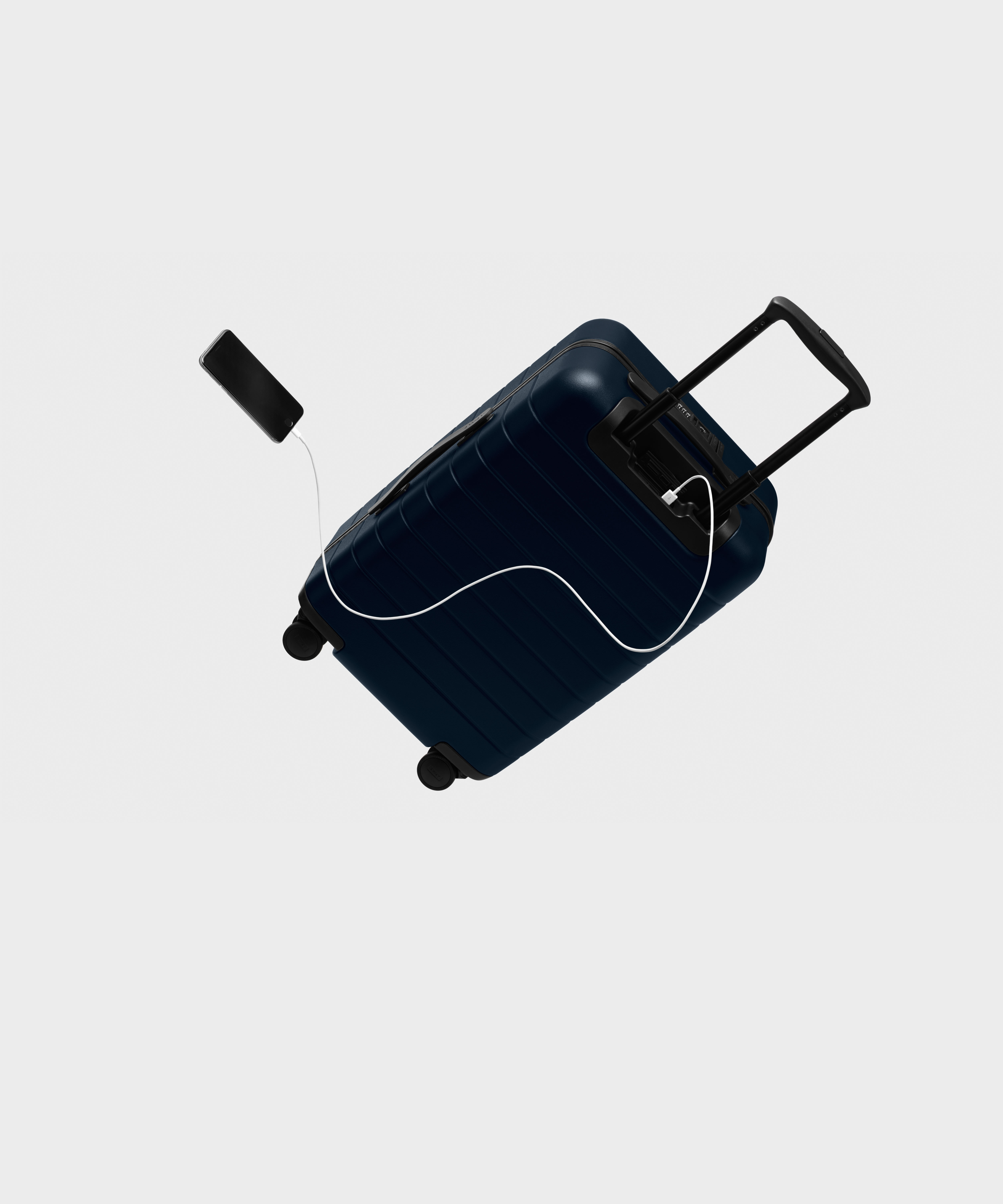 There is no denying that people are just traveling a lot more than ever. I have pretty much written off any expectations that video conferencing or VR would ever replace the insight gained from being there in person or the experience of just getting away from it all. With this, how we travel and what we travel with becomes ever more important. Our luggage become extensions of our bodies and things we rely heavily upon to give us comfort, convenience and allow us to be at our best in unfamiliar places.
We go through a lot of luggage and probably are at the top of the list for service and repair at our local Rimowa. It is by all means a great product but clearly dominant in the market for high-end suitcases that really does not offer much choice. In many ways it is a status symbol and with the recent acquisition by LVMH will probably remain so. We have experienced on 2 occasions in the past few years people mistakenly taking our luggage because the baggage claim ends up resembling a Rimowa factory with a sea of products pouring out.
On a recent trip to New York, we discovered AWAY. Located in our East Village stomping ground, the colors, design and graphics immediately caught our eye as we walked by. Within minutes we walked out with a nicely designed big canvas bag with the largest size suitcase and a carry-on hidden neatly inside. It is arguable whether the speedy decision was based on accommodating more than expected shopping at Allbirds or because it was such a no brainer, but either way we got to test it right away and on a few shorter excursions close to home.
AWAY is amongst a group of companies trying to reinvent luggage. Some lean heavy on the technology they provide like phone charging, self weighing scale, GPS, apps, and even self locking. Others focus more on colors, features and materials. I would say that AWAY strikes a great balance at a very good price.
The team (ex-Warby Parker) have brought their attention to design and detail in a direct to consumer model relying heavily on social media to promote their products. It is a simple, minimal aesthetic that focuses on a beautiful selection of colors, materials and monograms to distinguish themselves in the sea of black. They also provide just the right technology in their carry-on, a simple battery charger that will charge your smartphone or iPad. It's perfect for those times in the lounge or by the gate where you need that extra charge.
The important stuff I find are the durability of the case, the wheels, the lock and the dimensions and nature of compartments. AWAY uses a heavy duty German polycarbonate that can withstand the impact of a bowling ball. It's wheels are from Hinomoto Japan that allow you to glide through airports and withstand cobblestone roads comfortably. The combination lock is well placed at the top of the case with a simple lever to open and pinpoint combination reset button. Finally, the dimensions just work where your garments fit right in; and in the carry-on provide 2 systems for storing: one a zip-up compartment for clothing and the other an adjustable panel for shoes or other items that might need some hugging. They even provide a laundry bag in their suitcases.
At $225-$295 from the carry-on to the largest size, it is just a great value for money that gives the owner great design and differentiation, yet, amazing quality and thoughtfulness. We will definitely be adding more to our collection.