Villa Feltrinelli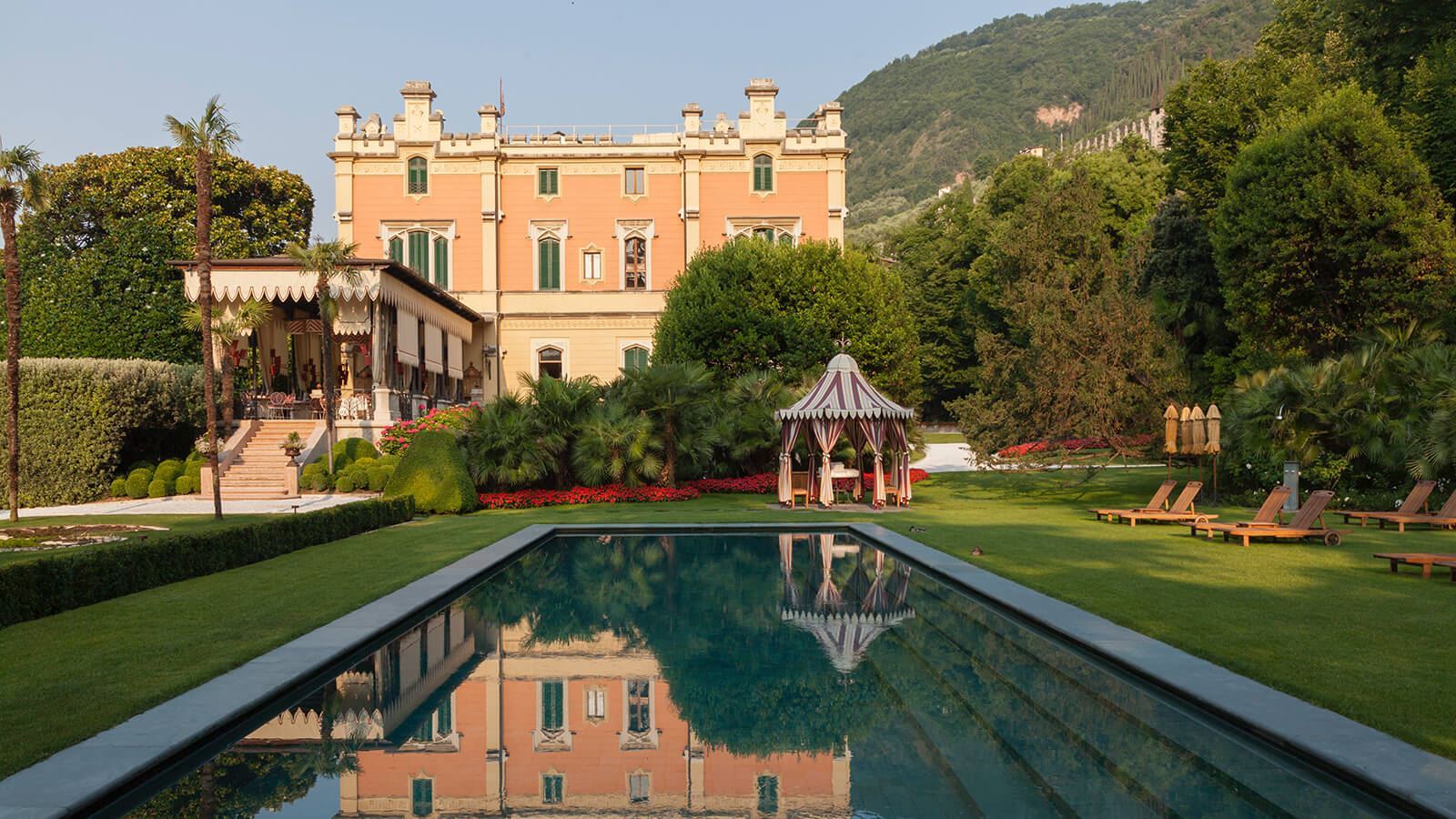 Text by Barbara Barry
Tall, black, wrought-iron gates slowly open.
The sound of gravel crunching softly as you wind ever so slowly down the long curved drive.
Above enormous trees is a glimpse of the lake in the distance.
A well-appointed gentleman is standing in the courtyard and, as the car comes to a stop, a young woman in a crisply starched apron joins him. She presents you the tiniest and most exquisite bouquet of flowers as she gently bows and says, "Welcome."
I'll never forget that first time.
They welcomed us as if we were the most special people in the world, in that fragrant courtyard, to a private world of a time gone by.
When entering the foyer you sense that you are entering a home… a grand home from another era; an elegant era when time was more fluid and languid, when everything was polished and cherished and had its own personal story.
Everything seems effortless. Your luggage disappears.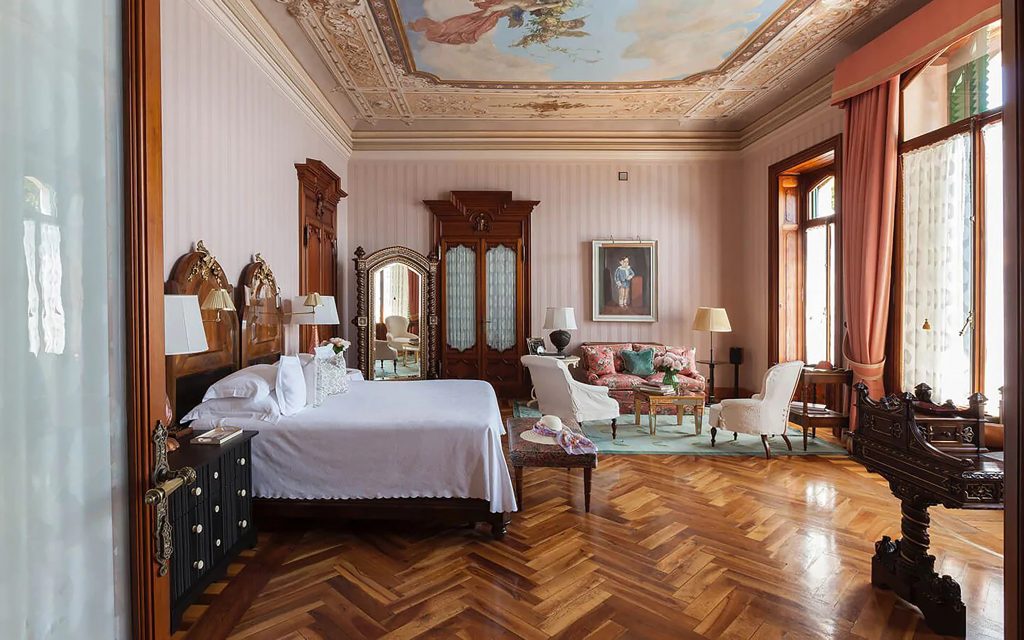 You are beckoned through the main salon to the glimmering lake ahead. You move slowly eyeing and taking in all the special mementoes, books, flowers, paintings. The doors are open and there is a breeze as you step out and onto the most perfectly proportioned gallery, lined with taupe woven wicker and covered in pale terra cotta striped soft down cushions. The arches frame the view and the view is extraordinary: shimmer- ing lake with soft and hazy mountains in the distance.
You are presented an Aperol spritz made with a sugared rim and slice of orange made to perfection by Lucca, served with pride in his eyes as he serves it to you from a silver tray.
Time stands still.
You wander, out onto the lawn towards the lake.
You wander, back through the main rooms, rich and layered, bursting with history and comfortable niches.
You climb the grand, but not too grand, staircase lined in mellow carpeting.
You arrive at your room with a heavy key in hand to open the even heavier carved wooden door.
Harmony abounds.
Colors meld.
Eyes roll upward to frescoed ceilings.
You notice that your bag has been unpacked, clothes hung on silk hangers in a wooden armoire. Your bed has been turned down and your shutters opened to the view.
You move to the window and take in the wide panorama and the gardens below… your private perspective on heaven.
What is that smell?
Is it from the ancient and enormous magnolia blossoming out your window, the one vying for height with the villa itself? You close your eyes as you inhale leaning on the balustrade. You swoon.
Slipping into an evening dress you slowly, very slowly, walk down the grand staircase, your hand caressing the bulbous and burnished bannister to dinner, which is served in the "prettiest" and most comfortable dining room in the world.
Are you dreaming?
No… you are at the Villa Feltrinelli.
The second stay was not planned at all. Last minute plans and in the vicinity, we called knowing they were most likely fully booked but crossing our fingers.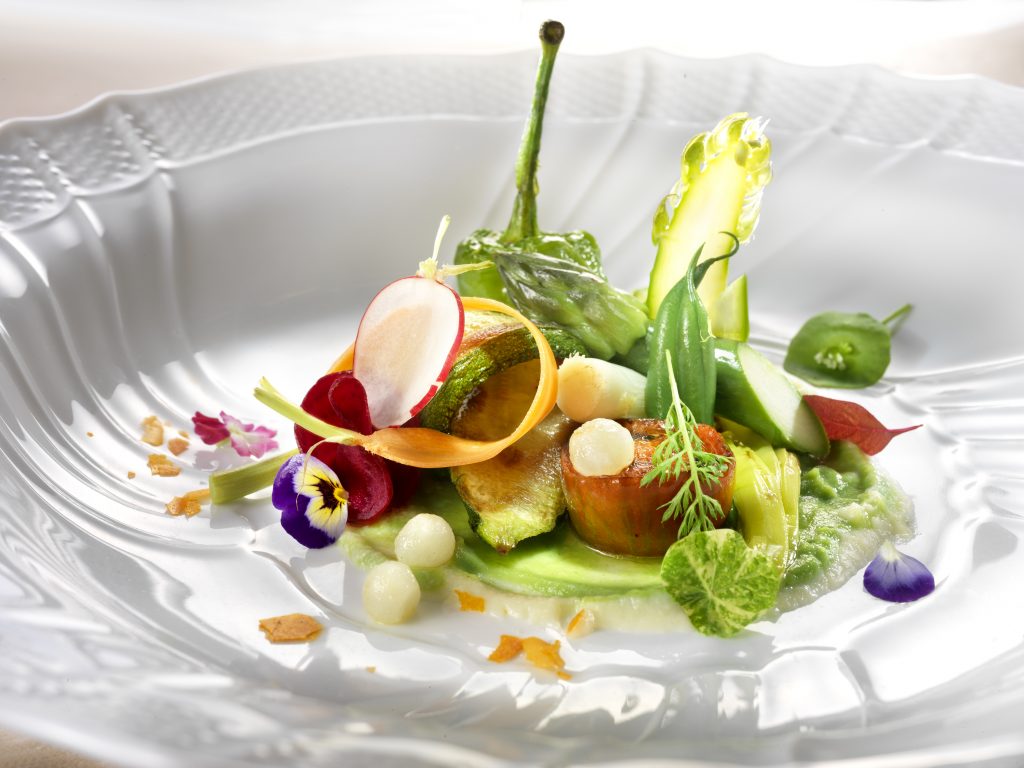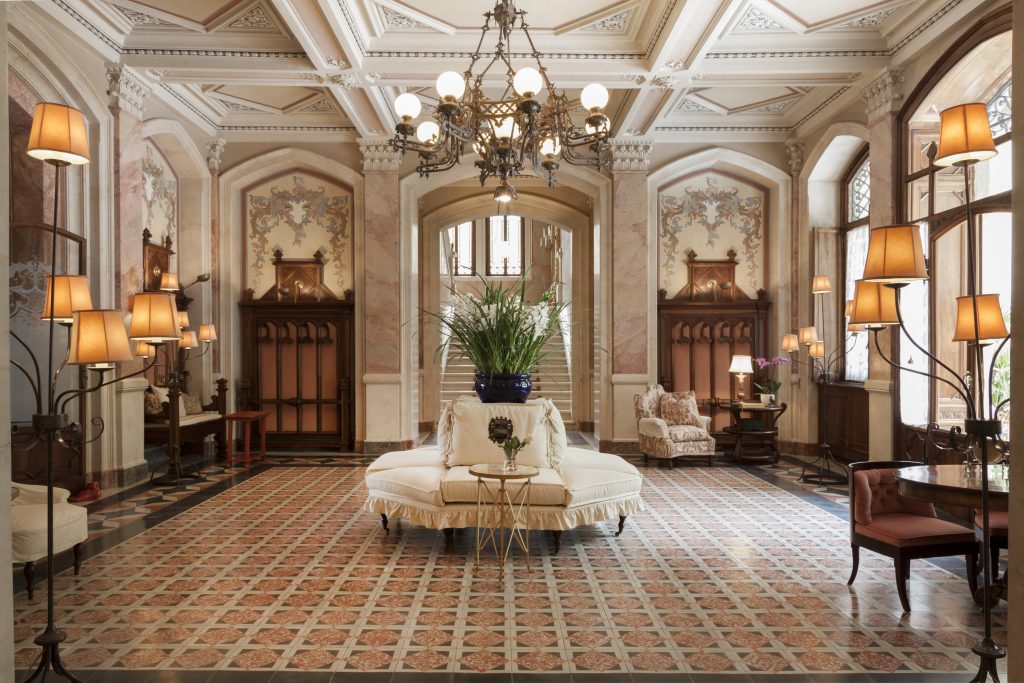 "Of course", they said, "Come straight away."
We got lost and showed up quite late to those now familiar iron gates somewhere past 10 pm at night.
The first thing they said was "Welcome home."
I almost burst into tears.
Famished we asked if there was a chance we might get something to eat.
"Of course, no problem at all." The kitchen would make us anything we wanted and prepare a table anywhere we wanted immediately while they prepared our room.
Settling into that comfy banquette, with a small fire crackling listening to the waves lap on the lake I truly did feel "at home." After dinner (and a good bottle of wine) I fell too tired into a sea of soft down and ironed linen.
Upon awaking in "Gelsomina" our own little apartment set away from the villa, the magic continued.
After a bubble bath in the enormous and beautifully tiled bathroom I heard a golf cart on the gravel.
I toweled off and into a big fluffy robe and opened the heavy wooden shutters to brilliant sun and gasped.
There on our little private terrace overlooking the green garden and sparkling lake three people were quietly setting up breakfast on a crisp linen tablecloth, fresh flowers and with all manor of delicious things.
The magic continued…
Time here goes by both slowly and too quickly.
A walk into the charming village of Garganano, a hike up on the property to the "limonaia," where potted lemon trees sit under glass against a sunbaked stone wall.
Time drinking in each appointment in the villa
A nap
Dinner this time, on the tented terrace, all stripes and fantasy.
The season was ending… the wooden boat was up, another reason to return next time, maybe at the opening of the season for a tour of Lake Garda but then it is really hard to leave the villa.
The Villa Feltrinelli is such stuff as dreams are made of.