When East Meets West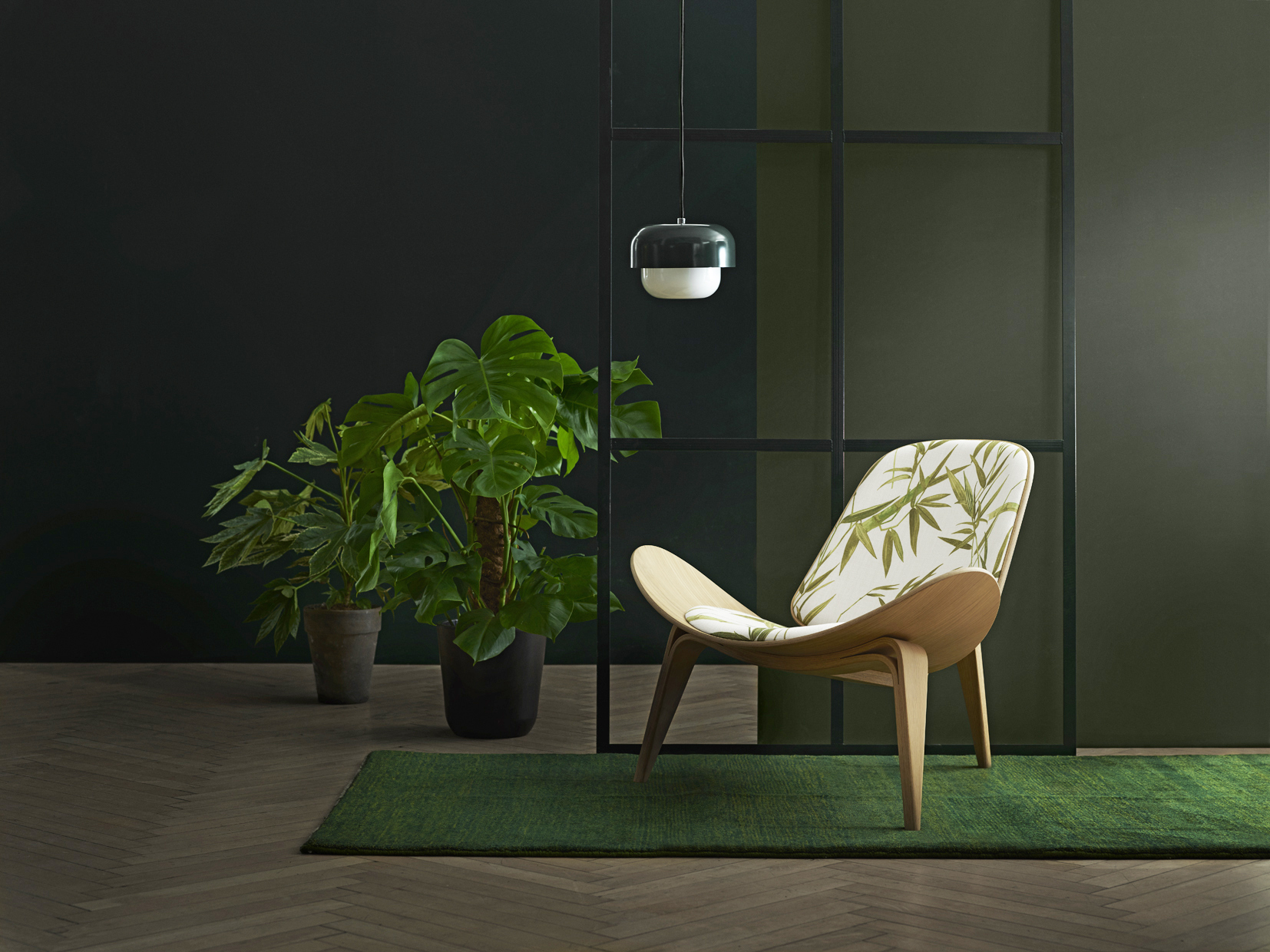 The richness of the colors of the East and the minimal and precise forms of the West come together in perfect harmony as Carl Hansen & Søn presents Hans J. Wegner's iconic CH07 Shell Chair in exclusive silks by legendary textile manufacturer Jim Thompson Fabrics to complement the chair's sculptural form.
Carl Hansen & Søn is adding a new chapter to the story of Hans J. Wegner's three-legged Shell Chair, which, with its elegant wing-shaped seat, stands out as an iconic work by the greatest of chair designers. The chair – which was created and launched in 1963 and remains a symbol of the Scandinavian design – takes on a whole new expression in this exceptional offering finished in handwoven silk textiles from Jim Thompson Fabrics. Jim Thompson Fabrics is the world's largest manufacturer of handwoven textiles and is particularly renowned for its silks, which continue to be produced in Thailand. The company was established by the designer and architect Jim Thompson, who in the middle of the 20th century, decided to breathe new life into traditional Thai production of handwoven silk.
As for Hans J. Wegner, he is considered one of the most creative and productive Danish furniture designers of all time. His passion for designing chairs, more than 500 of them, is recognized worldwide and reflected in his title 'the Master of the Chair'. His iconic designs include the Shell Chair, Wing Chair and Wishbone Chair.
The collaboration between Carl Hansen & Søn and the legendary Jim Thompson Fabrics is a meeting between two visionary and dedicated design companies, each working with its own materials and setting new standards for quality and craftsmanship. Carl Hansen & Søn has selected 16 different textiles from Jim Thompson and compiled them into four distinct jewel-toned color themes – Red Coral, Blue Sapphire, Golden Citrine and Green Jade – each comprising four distinctly colored fabrics whose varied structures produce unique textures.
The idea of upholstering Wegner's Shell Chair with handwoven silk felt completely natural for Carl Hansen & Søn's CEO, Knud Erik Hansen. "The structure of the handwoven silks perfectly suits the smooth and beautiful finish of our furniture," says Hansen. "At the same time, silk is a unique organic material that reflects light and colors and radiates a very distinctive elegance. The color saturation is in a class of its own, and it is precisely this intensity that has captured our imagination. The elegant textiles add new dimensions to the Shell Chair without compromising on Wegner's vision and timeless design idiom."
The CH07 Shell Chair with silk textiles from Jim Thompson is now available at Craft, Siam Paragon.