Wood Wonder
Text by Norranit Suvanich
The beautiful forests of Hokkaido are the starting point of every piece of furniture made by Conde House, one of the most successful Japanese furniture companies that recently celebrated its 50th anniversary this year. "We build by the forest, with a keen sense of gratitude for what nature has given us. We use Hokkaido wood for as much of our work as possible, using every last piece of wood to create items that will be part of people's daily life for a long time," said the President Tetsuya Fujita.
The company was founded in 1968 by Minoru Nagahara in Asahikawa, a small and remote city in the northern part of Japan surrounded by rolling hills and mountains with dozens of rivers running through. Minoru started his career in the furniture industry in 1963 at the age of 15 when he got his scholarship sponsored by Asahikawa City to study furniture making and design at the National Technical University in Rosenheim, Germany. Five years later, he founded the company with his determination to share high-end Hokkaido wood with the world.
When Minoru founded Conde House, he did something exceptional for that time in Japan and began partnering with local and international designers, in particular, Europeans, forming a unique relationship that continues to today. Globally known designers who worked on recent collections include Naoto Fukasawa, Riki Watanabe, Michael Schneider, Mikko Halonen and Store Eng.
The design philosophy remains influenced by "Nippon no monozukuri", literally means "Japanese craftsmanship", for the last 50 years. The underlying essence of the philosophy creates a symbiotic relationships between the craftsman and each designer. The concept is centered in the effective use of natural materials, sophisticated yet minimal design, and precise structures.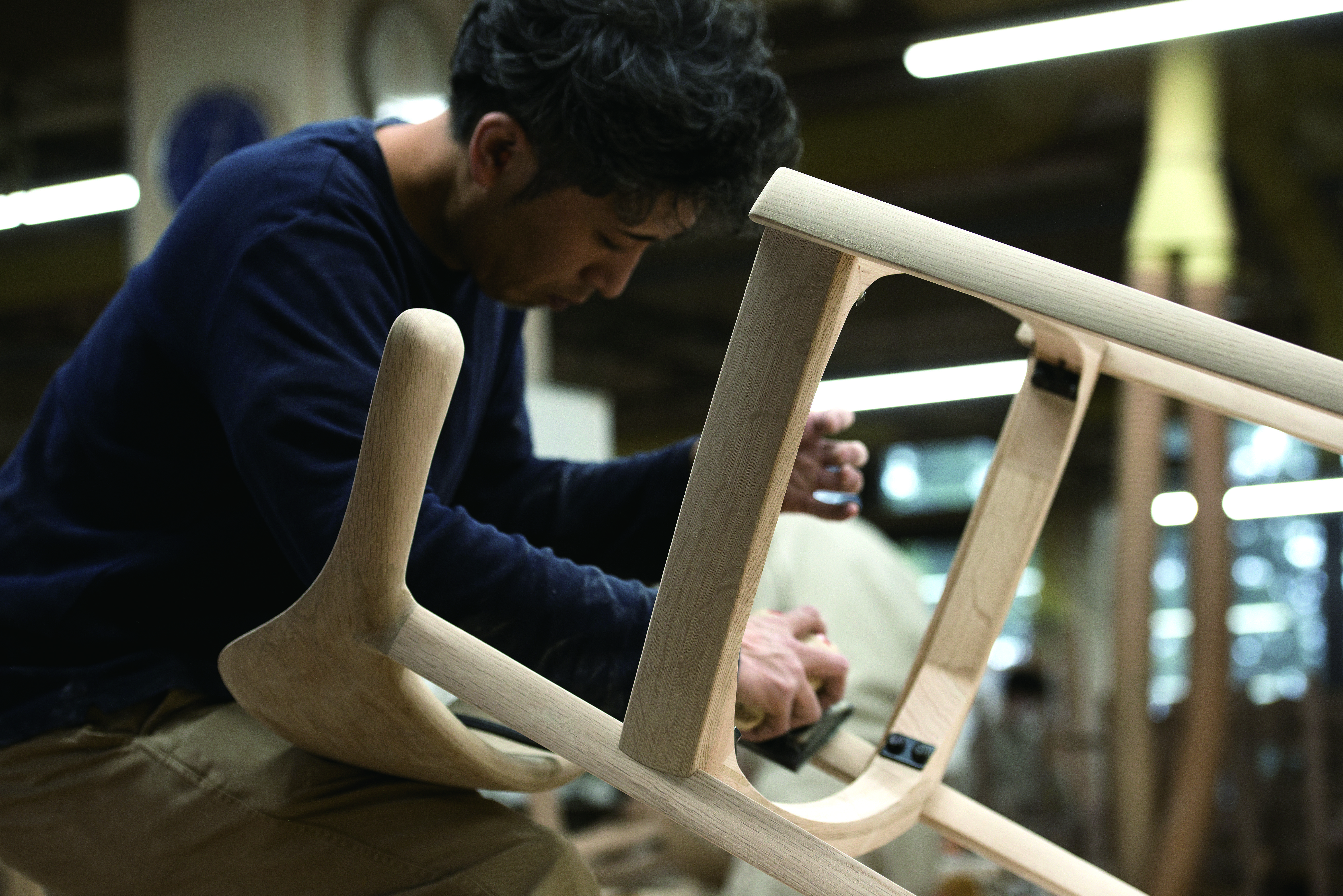 Conde House blends traditional Japanese craftsmanship with 21st century advanced technology. The factory, where cutting-edge processing tools are operated alongside elaborate handcrafting, is a sophisticated culmination of manual work and technology, developed through a series of ventures into new forms of craftsmanship.
This approach – coupled with traditional Japanese craftsmanship has resulted in furnishings that combine an Asian-inspired Zen-like simplicity with European-inspired clean lines and organic curves. Every piece of furniture, which is beautifully designed and skillfully crafted, is truly contemporary, yet timeless. "To show off the beauty and warmth of the wood, we strive for simplicity. The furniture pieces must feel modern, even after they are handed down over generations."
Respect for nature and consideration for people is also the most important Japanese value that Conde House conveys. The company applies these principles to its craftsmanship and manufacturing throughout its history. Once a year, the entire factory team plants new trees in the forests surrounding the factory for every one that has been taken. A total of 40,000 trees have been planted in the past 14 years.
With nearly 300 employees, Conde House now sells wooden furniture in more than 19 countries and has branches throughout Japan and in Asia, Europe and America. Today, it is noted worldwide for exceptional design and manufacturing quality as expressed in its line of high-end contemporary furnishing for both residential and business use. The heart of Japan and the art of Japanese craft-making from the mountains of Hokkaido is always reflected in the gentle shapes and intricate functions of Conde House furniture.