Coravin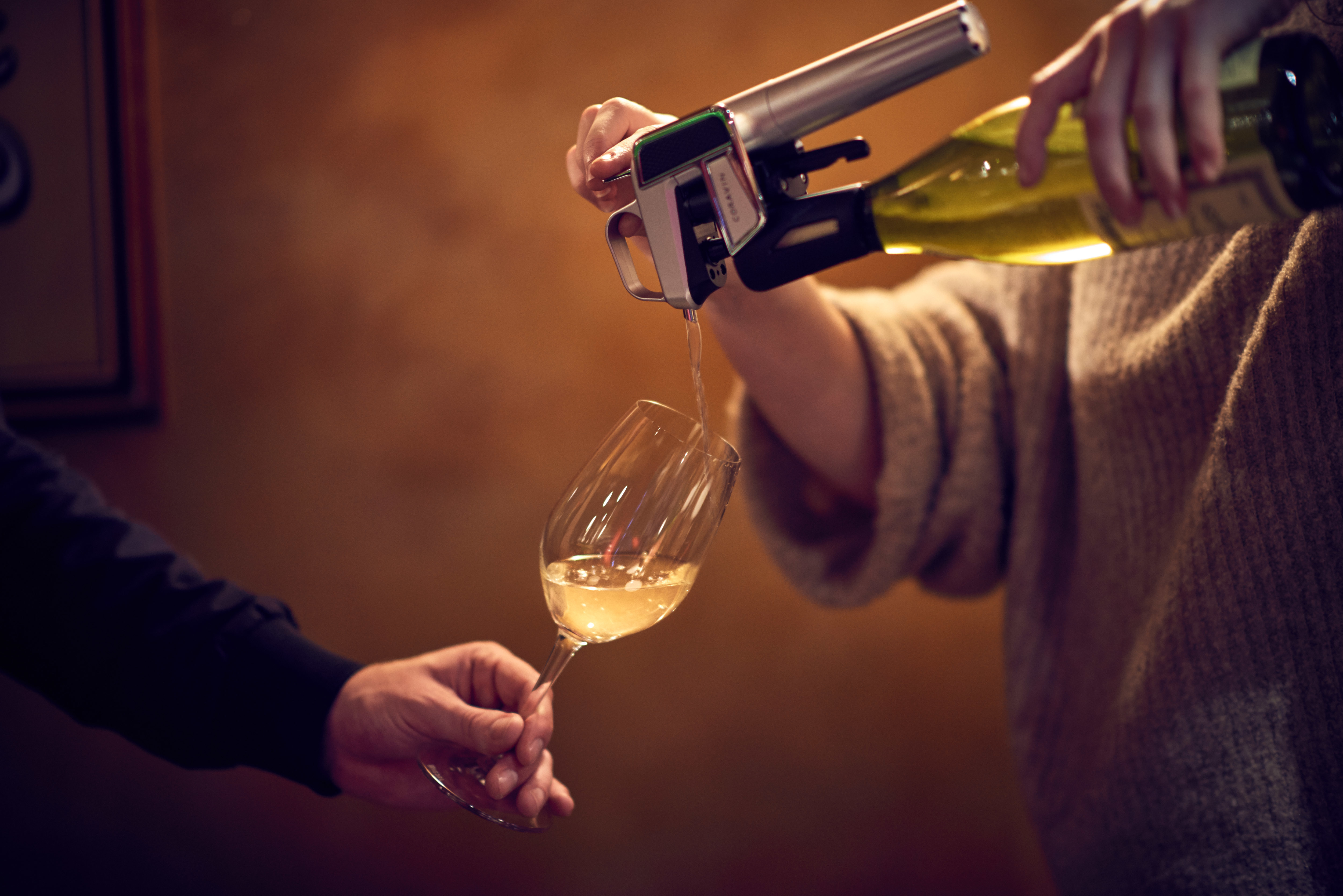 Thanks to this amazing innovation, wine enthusiasts no longer need to commit to an entire bottle at a time. With Coravin, you will be able to explore wines of any vintage or region, one glass at a time, as its technology allows you to keep cork-sealed bottles fresh for an extended period of time.
The Coravin system allows you to pour wine from a bottle without having to pull out the cork, thus preserving the wine's quality so that drinkers can enjoy the rest at another time. With Coravin, wine – after being accessed, remains in the bottle, continuing to evolve naturally. It can then be enjoyed later since it was never exposed to oxygen. The patented technology helps the remaining wine in the bottle remain unspoiled for months or even years to come. Perfect for wine connoisseurs, home entertaining or hospitality businesses.
Coravin was developed by Greg Lambrecht, who has a background in physics and nuclear power, a career in medical engineering, and a passion for wine. Coravin is lightweight and ergonomic with its soft-touch handles, which makes it easy and comfortable to operate. First, a thin needle is inserted through the cork (works best with natural cork closures) and into the bottle, the device can access the wine whilst argon gas is pumped in to pressurize and pour the wine. Once done, the needle is removed, preventing oxygen from entering the bottle, and the cork naturally reseals itself to safeguard the whole bottle.
Never again will you be stifled when your wife is feeling like a Domaine Ott and you are in the mood for some of Ornellaia.