Kindred Spirit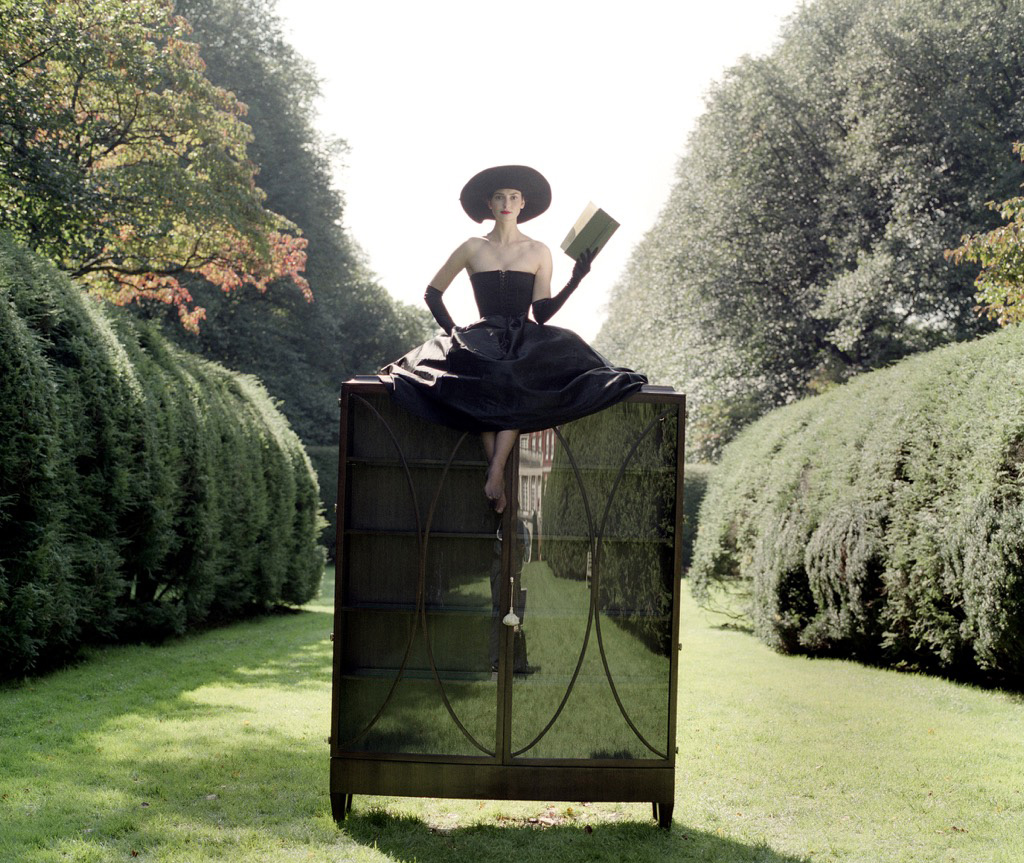 Text by Barbara Barry
The moment I met Rodney Smith I knew we were kindred spirits. I think it happened when he revealed the interior of his garage at his beautiful home in the Palisades, New York. I recall gasping out loud when I saw it: a garage completely lined in mahogany beadboard, stained and varnished like a yacht. I swooned … not just at what I was seeing but what I suddenly knew about this man … that for him, life was in the details, the exquisite ones.
His wife Leslie later said: "You and Roddy are so alike." Who knows what she really meant by that but I think what she meant is that we both were/are tortured by our quest for perfection and by our constant pursuit of beauty.
We all respond to the world around us. Every encounter, every place we enter, everything we see affects us. We respond positively to kindness, to patience and to elegance. We are hurt by rudeness and vulgarity. As a HSP (Highly Sensitive Person), I know one when I see one and Rodney was a Super HSP. He kept somewhat apart from the world because most of the world was too harsh for him. In fact I think this was the driving force behind his work. Rodney needed to create a world of beauty that he could inhabit with beautiful people in beautiful situations. And he did this painstakingly well. He also did it lovingly and longingly and with humor and with irony.
When creating imagery for my own brand I knew he was my man. I wanted so much to create a vision for elegant living, open ended where dreams to be dreamt and hopefully realized. I wanted nature as the backdrop and I couldn't think of anyone more perfectly suited for this task than Rodney. And so we set out to capture these ideals on five different, magical occasions.
I wanted to deliver my message through the avatar of a woman and Roddy knew just the woman, the lovely model Zoe.
Working with Rodney was seamless and elegant. The whole process from the sought out locations to the exquisitely catered food to the selected vintage wardrobes and to the energetic people who made up his devoted team. Everyone on set brought a heightened sense of the magical and ephemeral quality of the moment.
Rodney worked with a traditional format 4×5 Hasselblad camera … you know the old fashioned camera, one that stands on a big tripod. The one you need to duck under a big black cloth to see through the viewfinder.
Have you ever seen through one of those viewfinders? Guess what? You see the image upside down. That blew my mind … that he could compose such elegance upside down.
With all moving parts on a shoot from the tide coming in, to the wind kicking up, to the balancing act of a stack of plates or teacups … Rodney, like the eye of the storm, was the center of stillness.
While he might nudge or prod, he let the professionals do what they did, and then, like a true director, he would all of a sudden shout "Stop!"
And with a WHOOSH! he would duck under that big black cloth. The dust and the dirt, the rain and the wind, along with all of us would hold our breath and remain suspended while he captured the moment. Nobody knows how many takes it takes to get the ONE perfect image.
I had magical times with Rodney and with his team. He became a treasured friend, one with whom I could be myself, my crazy nitpicky self because I was speaking to a complete aesthete.
Introducing Roddy to Chanintr, two of my favorite people whom I knew would also be instant kindred spirits has given me so much joy because through Chanintr Living, Roddy's work is very much alive and well.
The singer Freddie Mercury once said: "We are the misfits who are singing to all the misfits at the back of the room." That saying really resonated with me. It made me realize that if you listen to yourself, and if you strive to bring forth what is in your mind's eye, with no guarantee if it will resonate with others, then what you are doing is taking the risk of being authentic.
Rodney Smith took the risk to be himself … and we are the lucky recipients of his unique and spellbinding vision of beauty.
Thank you Rodney.