Mirror, Mirror on the Wall, Who's the Fittest of Them All?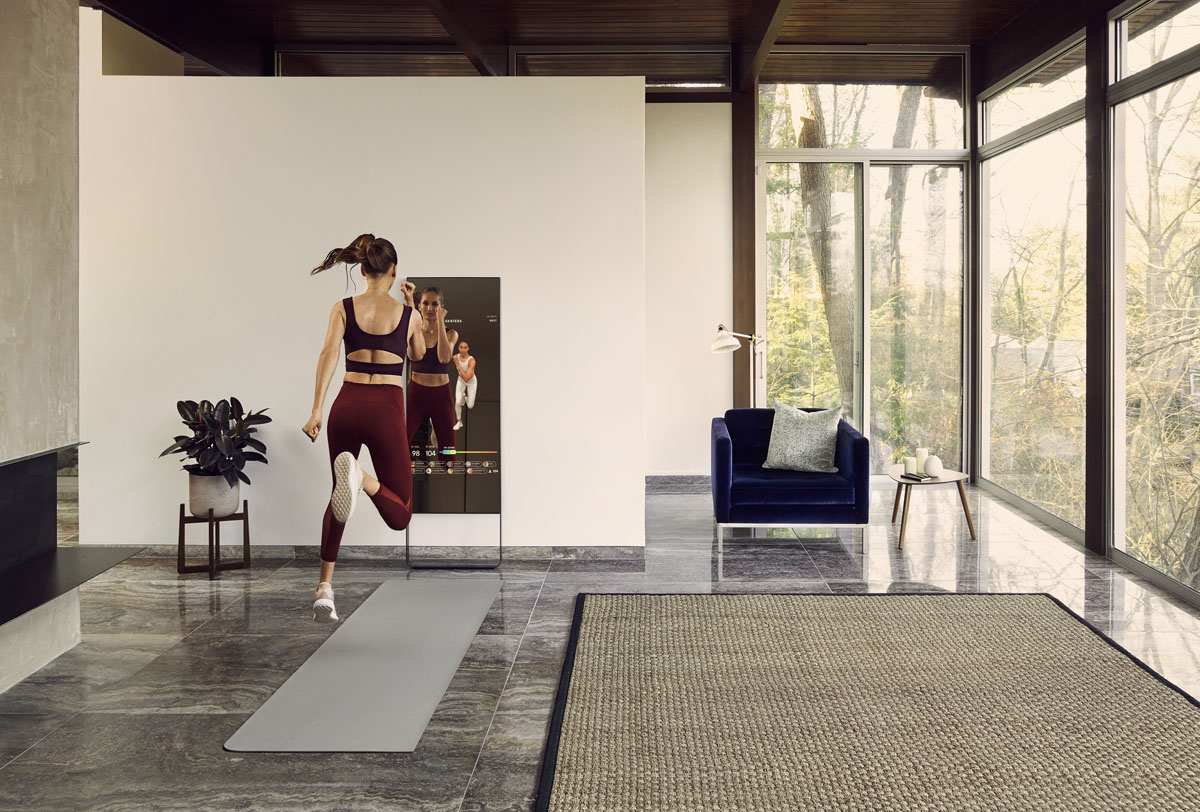 Text by Pawita Chindakawee
Can't find time to travel to the gym amid your busy schedule? Signed up for a fitness membership but failed to make it halfway through the package? Not sure where to begin with your home workout routine because there is no one there to motivate and coach you? If you answered yes to one or more of these questions, then MIRROR may be your best bet.
Created by Harvard graduate Brynn Putnam, MIRROR is revolutionizing home workouts with its responsive and immersive fitness experience. With a cult following of die-hard fans, including celebrities Alicia Keys, Reese Witherspoon, as well as Ellen DeGeneres, who referred to hers as the "Magic Mirror" on her show, MIRROR camouflages as a sleek wall mirror, but doubles as your home gym whenever you feel like working up a sweat.
"MIRROR is the first to bring the collective benefits of quality fitness studios into the home with a beautiful piece of hardware that enhances any room," says Putnam. You can stream a variety of workouts on-demand or join real-time classes with a trainer who is able to see your form and give you live feedback.
MIRROR's responsive display includes an LCD panel, stereo speakers, camera (with lens cap for privacy), microphone and a one-way mirror for a fully immersive fitness experience within your home. You can train live with your friends and others in the community, and cheer each other to stay on track. The hardware also syncs with your Apple Watch to enable competition mode with yourself by earning points and beating your past scores.
"Studio classes are great for high-quality, hands-on training, but are often draining on time and budget. We're creating a personalized experience with the best trainers and classes around the world, so anyone can enjoy the benefits of a workout, whenever and wherever they want," says Putnam.
MIRROR allows you to choose from over 50 new workouts each week from the production studio in New York. Users can enjoy their workouts with their own playlist or MIRROR's curated playlist, either with the embedded speakers or a synced Bluetooth audio device. The variety of classes range from cardio, strength yoga and Pilates to barre, boxing, and stretch with different levels from beginner to expert.
If you happen to be in New York, sample workouts are available for trials at MIRROR's flagship store on Fifth Avenue. MIRROR can be purchased online for $1,495 with a monthly content subscription of $39. It will be harder to come up with an excuse now when you can choose from an array of workout classes to take inside the comfort of your home.