Daily Routines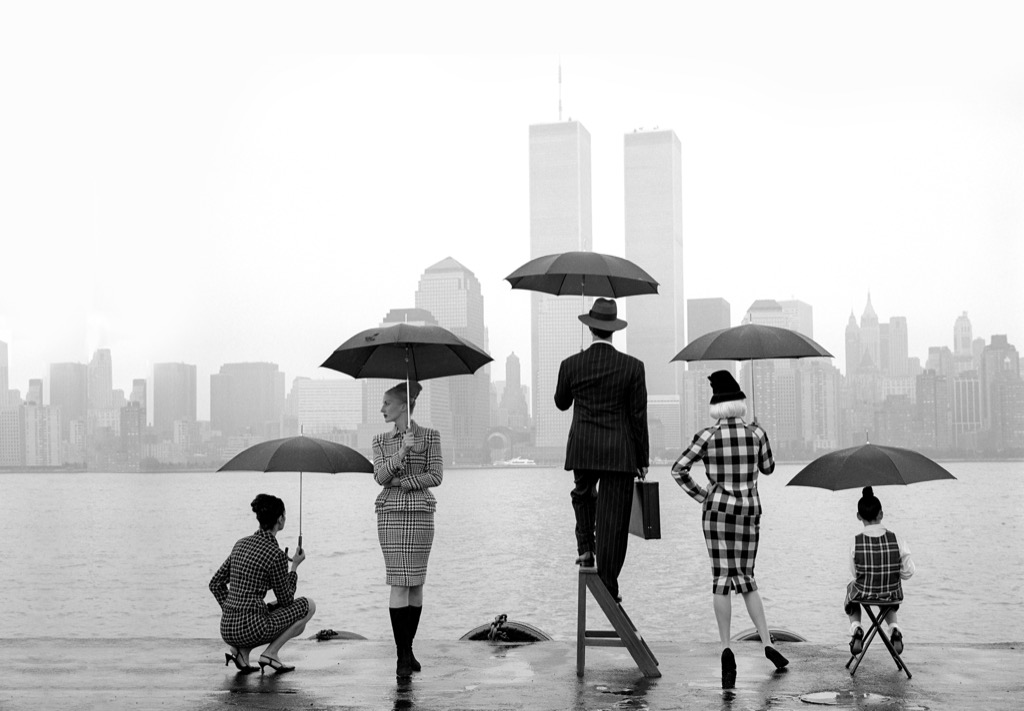 Text by Savannah Smith
One of the last books I recall my dad (Rodney Smith) reading was a book called "Daily Rituals: How Artists Work" by Mason Currey. The book details the (sometimes quirky) daily rituals of a variety of talented, famous folks like Charles Darwin, Agatha Christie, Pablo Picasso, etc., and how these routines helped them best do the work they loved to do. "Daily Rituals" was a very fitting book for my dad to read for several reasons: first, he was always fascinated by people's daily routines, as he believed that learning how one typically spent their day provided a lot of insight into a person. And second, he himself had a slightly quirky set of daily routines himself.
For starters, my dad would always wake up very early each morning, usually with the rising of the sun. By the time I usually got up in the morning (and I'm a morning person), he'd already gotten up, showered, surveyed the house and gardens, clipped the trees and the shrubs (he loved gardening) and read half of the day's paper. He was then ready for breakfast, which he would inhale in all of three minutes, before deciding that it was time to sit in the garden room of our house and take his first nap (out of about three to five depending on the day) of the day. Our house gets incredible light that changes throughout the day as the sun moves through the sky, and my dad liked to rotate rooms in the house accordingly, following the light. He would turn on WQXR, New York's classical music radio station, and blast it throughout the entire house, so that Beethoven would follow him wherever he went.
The rest of the day until evening would be spent in some combination of napping, snacking, reading, inspecting the house for any knicks or other imperfections and bothering his studio manager over the house-wide intercom system.
Once the clock struck 5 p.m. and evening began to creep closer, my dad's mood would change. My mom would refer to this time of day as the "witching hour," because my dad would become grumpy, critical and nearly insufferable until he was fed dinner. (I can relate, it's something I've unfortunately inherited from him as well.) But dinner wouldn't be consumed until my mom got home from work, which meant that he would sit in an alcove of the house my mom and I referred to as the "man cave" and watch the evening news, while repeatedly calling her on the phone demanding to know where she was and what was taking so long (the answer was usually traffic).
Dinner would end, and for the most part, so would my dad's day. He would return to the "man cave" to watch the ball game, or some other evening sport or televised event, before falling asleep in front of the TV and ultimately dragging himself to bed. And so his daily routine would end.
You may notice that his daily routine in no way (directly) involves photography. Other than bothering his employees, I would say the majority of his days didn't. He wasn't the type to always be taking pictures or be ready to whip the camera out at any moment. And in no way does the daily routine I described above resemble photoshoot days, where my dad would orchestrate an entire ensemble of staff, crew and models to create beautiful works of art.
But I think this time in between the magic, my dad's daily routine, in its own way gives a lot of insight into who he was. He was a perfectionist to the core. He liked talking to others, but he also enjoyed spending time alone. He was smart and well-read. He was difficult to be around sometimes. And most of all — he really loved his naps.