Electric Donkey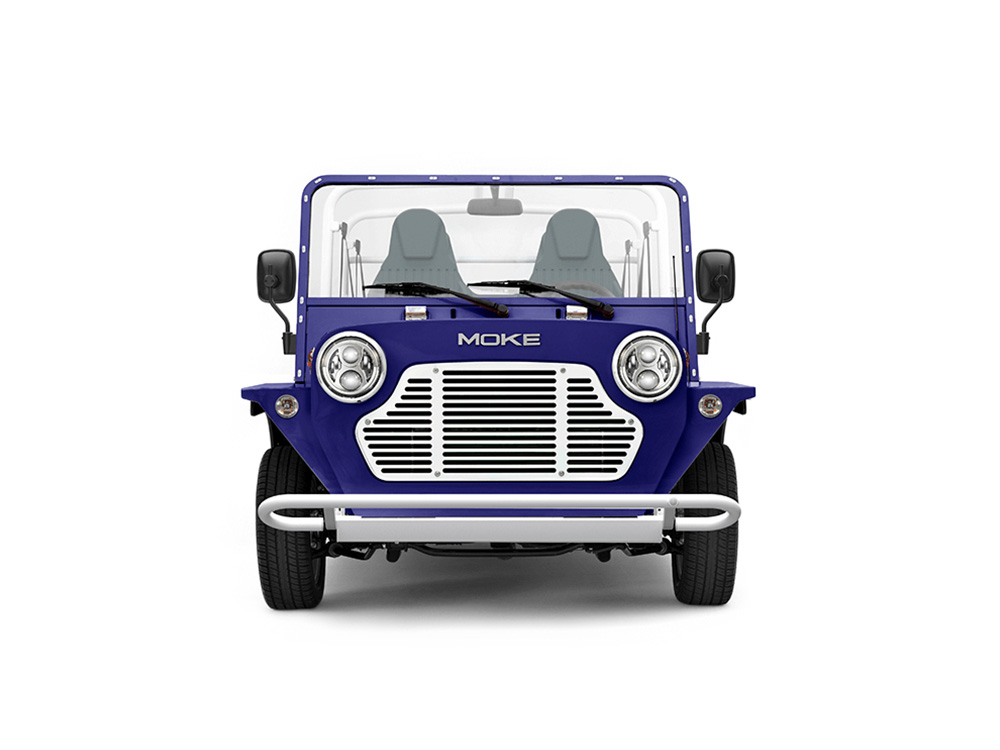 Text by Chanikarn Kovavisarach
There's something unbeatable about driving along the coast with nothing to worry about but the wind in your hair and the sun on your face. Set yourself free with the Moke, a lightweight utility vehicle.
An archaic term for "donkey," the Moke was initially designed to transport men for the British Army. Sir Alec Issigonis — the designer of the Mini — had worked with the British Motor Corporation (BMC) to produce several military vehicles during World War II but his initial prototype failed the early inspections. Despite this, the Royal Navy showed some interest in it, and the car was redesigned for use on aircraft carriers.
The Mini Moke was introduced in 1962 with a more powerful engine, larger tires and improved suspension. It stayed true to its first design and had no roof or doors, but ultimately failed as a jeep. Military officials remained unimpressed. To make up for development costs, the BMC decided to commercialize a civilian version of the vehicle, releasing the Mini Moke in 1964.
Moke enjoyed a reputation for being the counterculture car to the fast and furious celebrity lifestyle throughout the 1970s and 1980s. From Paul McCartney to Bridget Bardot, the Moke was a symbol for alternative living and could be spotted driving around the Mediterranean coastline and Caribbean islands. Yet it never truly thrived above other cars: in its 30 years of production in various countries, less than 50,000 cars were produced.
A quarter of a century later, though, Moke was reborn. Moke International recommenced production in Europe in 2018, remaining faithful to its original, now iconic silhouette while integrating a new engine, suspension and brakes. You also have the option for either automatic or manual transmission. Additionally, as of this year, the Moke is also available as an electric car — in fact, it is the first heritage automotive brand to go 100% electric.
Today, the Moke is ready to take on a new generation of drivers. Made with the latest technology, the Moke continues to provide a unique style and evoke a sense of freedom that's been helping its drivers live the dream since 1964. From St. Barts to Saint-Tropez, the Moke is perfect for all the world's sunniest destinations.
That's not to say it can't take on a downpour. Alongside waterproof seats and an upright glass windscreen, the Moke comes with a canvas hood that covers the cabin as well as clip-on door screens. Even more, the Moke is available in 13 possible colors and comes in a gleaming chrome trim, so it's bound to stand out even on gray days. It's perfect for casual drives no matter the weather, but it's undeniable that the best way to experience the Moke is on a gloriously sunny day.
Once again, the Moke regains its reputation as the must-have luxury beach accessory. Take a breath of fresh air and enjoy life's journey in a Moke.