Top Nosh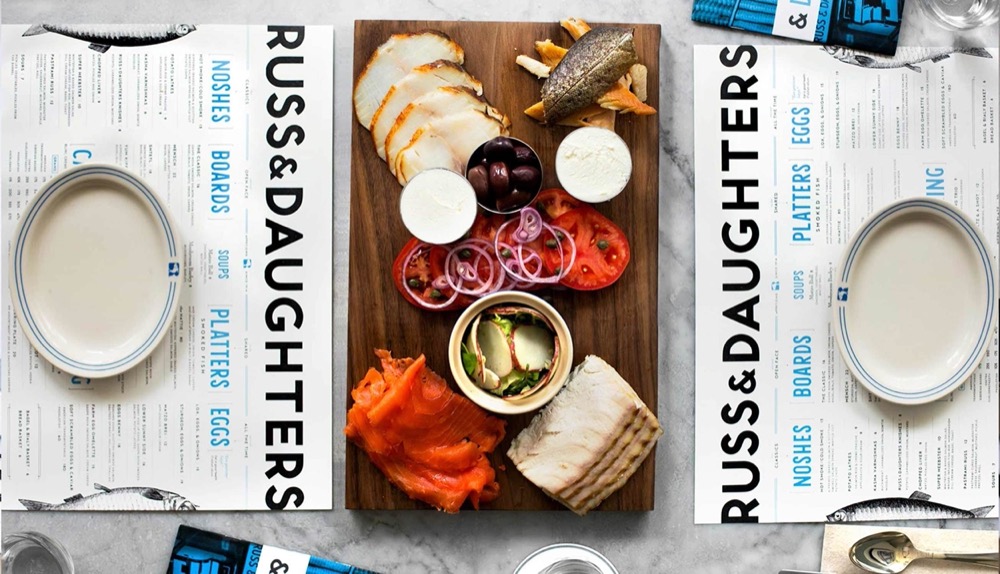 Text by Chanikarn Kovavisarach
Whether you're looking for small dishes and open-faced sandwiches or fancy platters and caviar, Russ & Daughters Cafe has been the place to be for almost a decade.
The Cafe was opened a century after Joel Russ, a Jewish immigrant from Poland, opened his first appetizing shop on Orchard Street in New York City in 1914. The family-owned shop thrived over the years, gaining a reputation as a world-famous appetizing store. After a century where generations of customers patiently waited in line at the store, it was time to give everyone a place to sit down.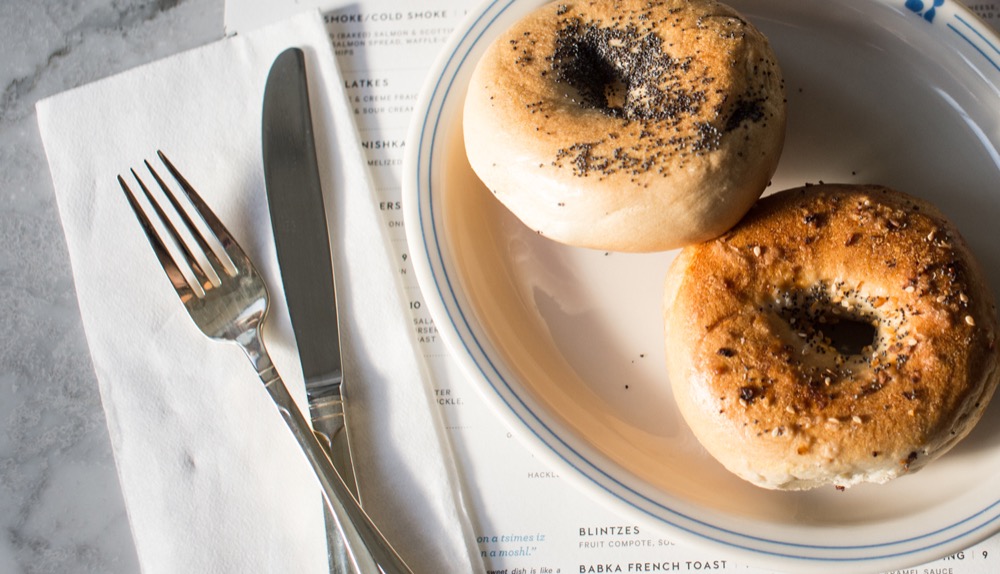 "Appetizing" is a Jewish food tradition that is most typical among American Jews and is particularly local to New Yorkers. Eastern European Jews started meals with cold appetizers, known in Yiddish as the "forshpayz." In New York, the popularity of forshpayz among Eastern European Jewish immigrants led to the creation of the institution known as the appetizing store.
Appetizing also originated from Jewish dietary laws, which dictate that meat and dairy products cannot be eaten or sold together. Stores selling cured and pickled meats became known as delicatessens, while shops that sold fish and dairy products became appetizing stores. There were once appetizing stores in every borough, but today Russ & Daughters is one of the last of its kind.
Committed to preserving and promoting this important food culture, Russ & Daughters continues to spread the delectable tradition of appetizing foods nationwide and to visitors from around the world. The Russ & Daughters Cafe is the first sit-down branch of the business, offering its beloved customers to enjoy all it has to offer for even longer.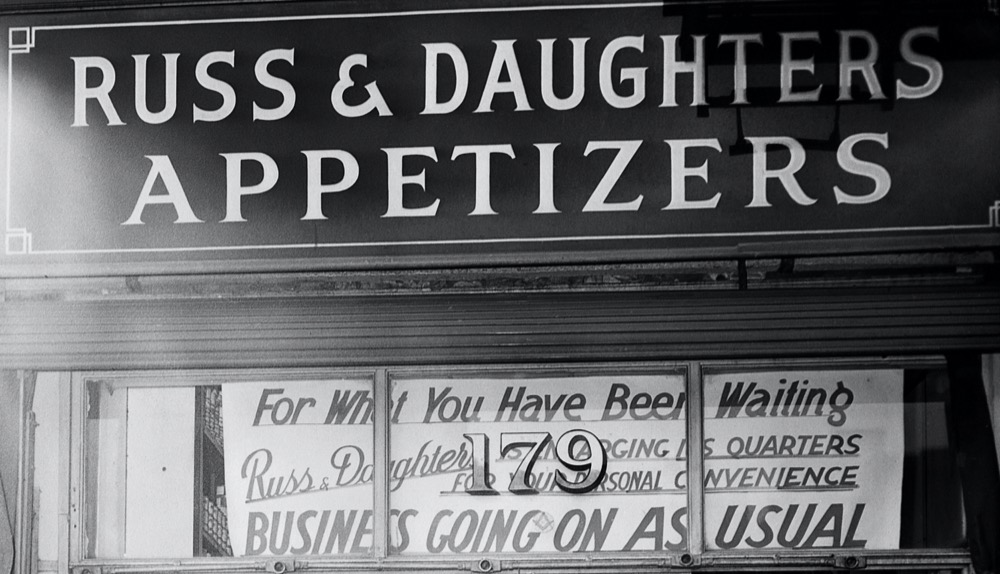 Notable dishes from the Cafe include Baby Knishes, balls of dough stuffed with potatoes and caramelized onions, as well as the Hot Smoke/Cold Smoke, a combination of baked salmon and smoked salmon served cold with waffle crisps. The Knishes stand out for being light and fluffy, whilst the Hot Smoke/Cold Smoke is often heralded as the best thing on the menu.
If you're looking for something heavier, try the Lower East Side, consisting of eggs, smoked salmon and potato latkes. A delicious combination of flavors and textures, the dish is perfect for a quiet breakfast accompanied by your favorite book. Round off your meal with the Challah Bread Pudding, a tantalizing combination of dried apricots and caramel sauce.
Celebrate an occasion with one of the big platters designed to serve up to four people. The Anne stands out for its luxurious selection of smoked fish: the briefcase-sized board consists of sable, Western Nova smoked salmon, brook trout, sturgeon and wild salmon roe. With a basket of excellent rye and other breads, a crisp salad of thin-sliced potatoes with mustard and the house cream cheese, this platter is bound to fill you up.
Besides the Classic Board which contains Gaspe Nova smoked salmon, cream cheese and bagel, our favorites are Super Heebster — white fish salad topped with wasabi-infused roe and horseradish dill cream cheese on a warm toasted bagel, and Halvah ice cream, a creamy halvah, sesame and salted caramel cold treat.
The next time you're in New York, be sure to stop by this culinary and cultural icon and enjoy the wide selection of foods it has to offer. Its eclectic combination of dishes is perfect for eating any time of day and is guaranteed to be, well, appetizing.